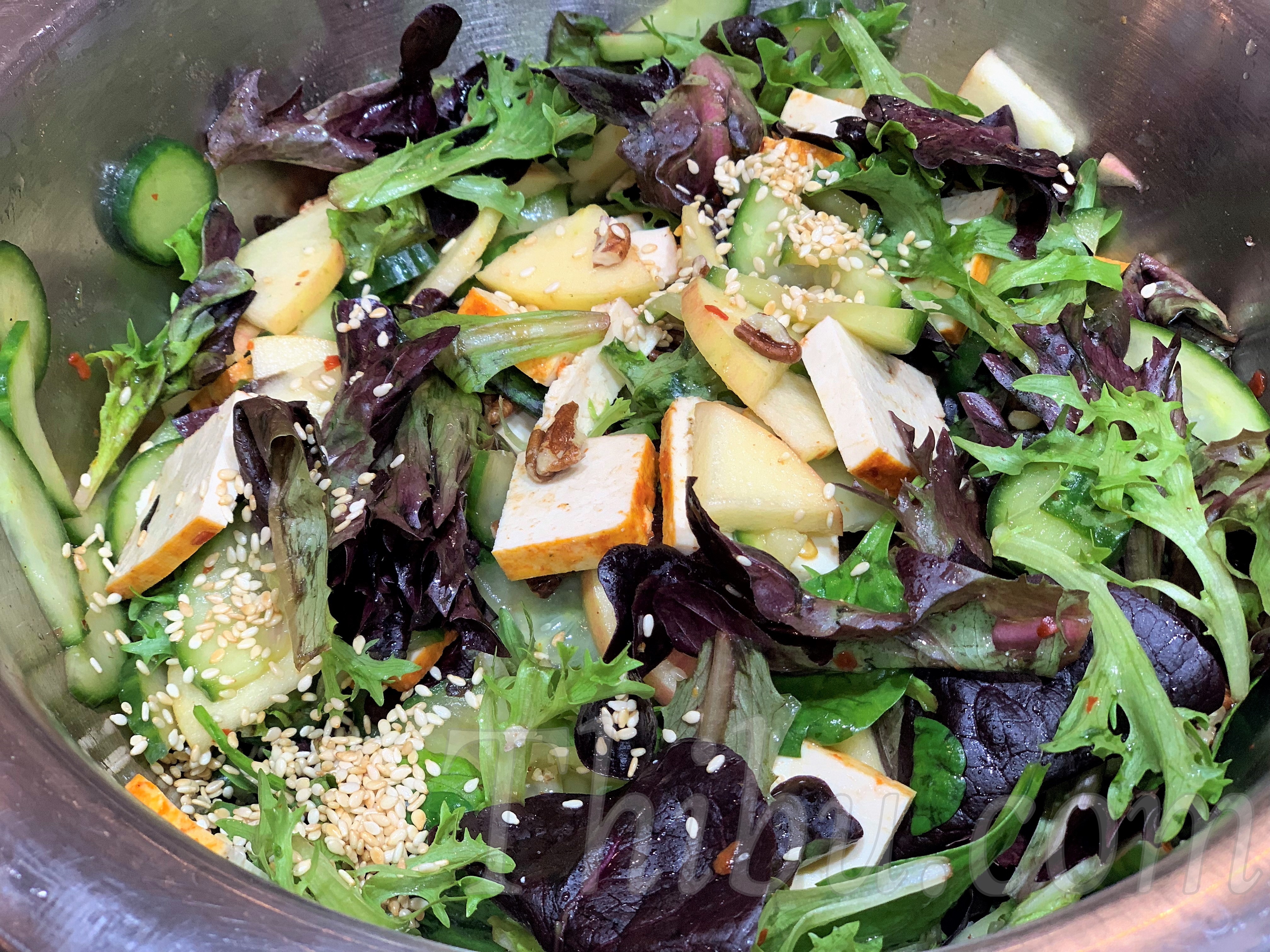 Pickled Cucumber and Siracha Tofu Salad
What you'll need:
Spring Greens (or any salad greens of your choice) – 2 cups or a small bag
English Cucumber  thinly sliced – 1
Siracha Tofu (from Trader Joe's) thinly sliced – 2 blocks
Apple thinly sliced – 1
Rice Vinegar – 2 tbsp
Red Chili Flakes – 1 tsp
Salt to taste
Toasted Sesame Seeds – 2 tsps
Walnuts – 1/4 cup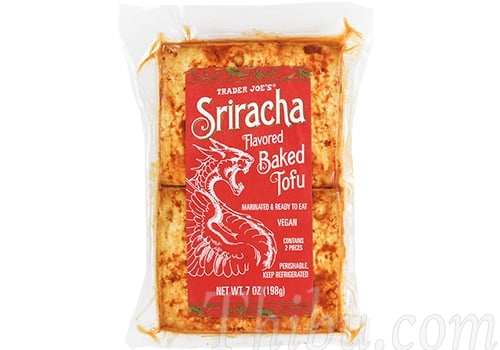 Method:
To make the Pickled Cucumber, mix the sliced Cucumber, Red Chili Flakes, Salt and Rice Vinegar. Set aside in the refrigerator for a day. Or atleast for 30 mins, if in a rush.
In a large salad mixing bowl, add the Salad Greens, Pickled Cucumber along with the Rice Vinegar, Sliced Tofu and Apples, Walnuts and Sesame Seeds.
Mix and Serve! Enjoy!