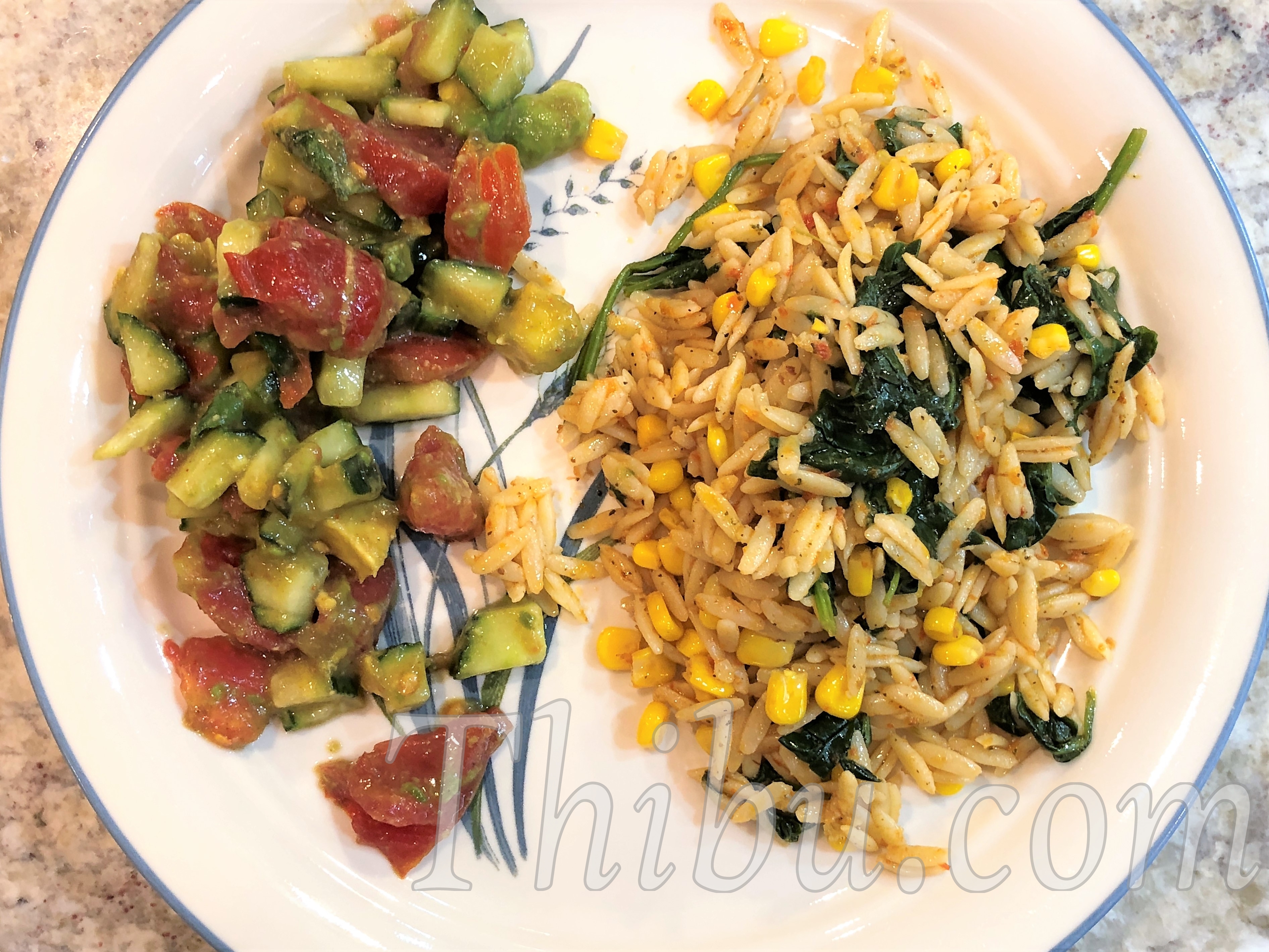 Orzo Pasta with Spinach and Corn
A great way to load up fresh spinach! We usually get a big box full of Organic Spinach from Costco and I try to find different ways to cook it, so that it doesn't get boring. This one is super simple. Corn goes very well with Spinach, adds a bit of sweetness, and kids love it. I usually keep a couple of bags of organic corn in my freezer (from Trader Joe's).
What you'll need:
Orzo Pasta – 1 small bag or about 2 cups
Fresh Organic Baby Spinach – 1/2 large costco box (about 4 to 5 cups)
Corn – 1 to 1 1/2 cups//
Sundried Tomato Pesto – 3 to 4 tbsp
Salt to taste
Method:
1. Cook the Orzo Pasta according to package instructions, basically just like regular pasta, about 10 mins. Add salt to the water while cooking. Drain and set aside.
2. In a large pan, add a small amount of oil (or not), and add the Spinach. Once it softens, add the Corn. Let cook a couple of minutes. Add a 1/2 tsp of salt or as per your taste.
3. Add the Cooked Orzo Pasta and the Sundried Tomato Pesto.
4. Mix well and turn off heat. Enjoy!!
We had it with a side of Avocado, Cucumber and Tomato (from my garden) Salad. Just added a bit of Salt, Chili Powder and Lemon Juice. Another perfect Summer meal!!
Comments
comments