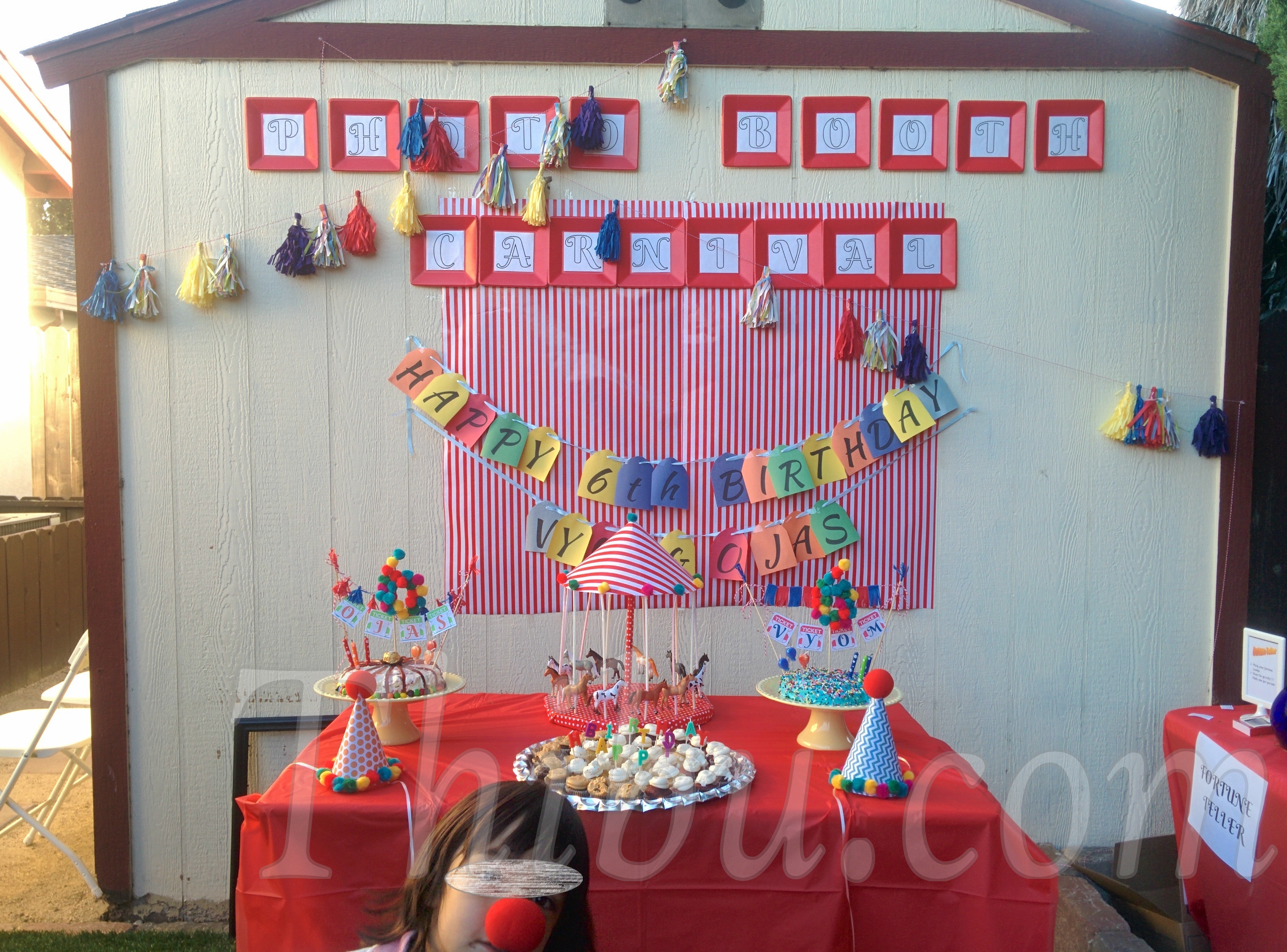 Carnival 6th birthday for my twins!
With two 5 year old boys in the house, everyday our house felt like a circus, like a carnival was going on! Its not much different now and everyday is filled with fun 🙂
So to celebrate their 6th birthday, we picked the theme "Carnival"!
The invitation was sent out, and was also posted on the front door..
The decorations were kept simple in the entryway. I made a few paper flowers and kids cut up paper streamers, which were put along the walls.
And inside the house we had more of the paper flowers, streamers and balloons.
Loved how the streamers on the kitchen ceiling turned out.. made by my husband and nephew.
"Carnival" was setup outside in the backyard. We made signs which the kids colored.
FOOD.. 
Most food was homemade.. HAPPY BIRTHDAY bottle banner was made on wine bottles.
GAMES.. 
We had setup a bunch of carnival games in the backyard for the kids to play. All the kids were given tickets for playing the games and were told that they could redeem prizes (return gifts) after playing.
We had streamers, pom pom garlands and balloons all around the backyard on the fence. Due to the heat the balloons popped one by one 🙂
PHOTO BOOTH..
Carnival backdrop for the photo ops.. We had a lot of fun with the birthday boys!!
CAKES & CAROUSAL 
And the cakes.. the yummy mini cupcakes were brought by our cousin from a bakery in San Francisco and I made the eggless birthday cakes for the boys on the morning of the party, very hurriedly using whatever I could find to decorate! But the kids loved it and that's what matters 🙂
The cake props and the carousal were made at home as well.
As always, most of the decorations were made with recycling and reusing in mind. It does take time and effort and some planning. But it is fun and rewarding and economical. Kids get excited and want to participate in everything with me. A lot of memories are made with family!
Comments
comments