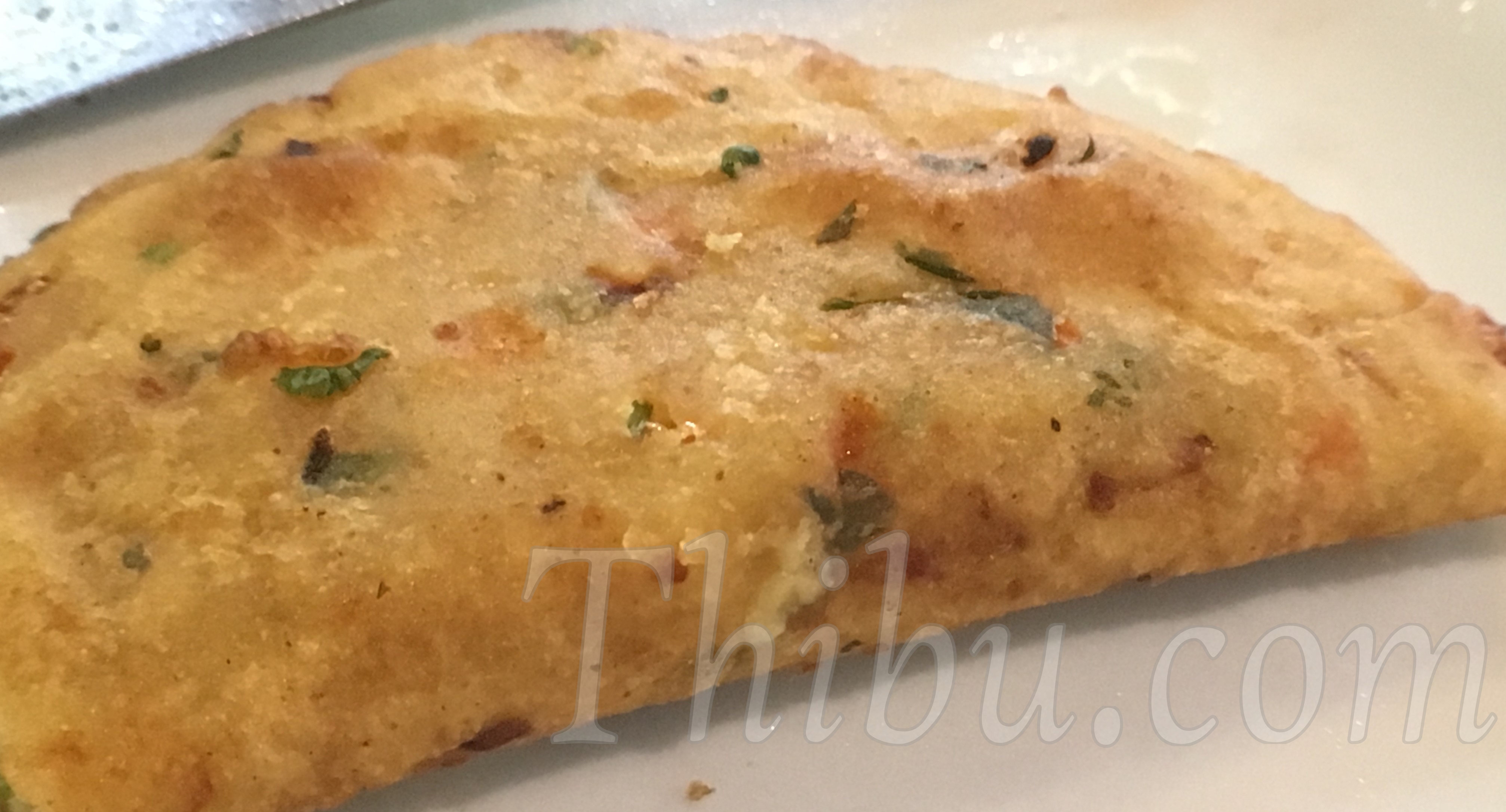 Cheese Stuffed Empanadas (Costa Rican Style)
We came upon these Empanadas during our recent vacation to Costa Rica. Its an awesome country, with very friendly people. You can read all about our experiences here.
We were having breakfast one morning, while we were staying at a Rainforest Lodge. And that is when I had these Empanadas. I liked them very much and complimented the Chef. He smiled and thanked and a couple of minutes later brought a lady from his kitchen and told me she had made it. I complimented her on it as well and asked her how it was made. She spoke no English. So between me and her and signing, we had exchanged the recipe! 🙂
I couldn't wait to try it when we returned home. So made it as appetizer for our Christmas Party where the food theme was Costa Rican. It was a huge hit, everyone loved it!
And most importantly it has become my kids favorite, so it makes it into the kids lunch boxes. Its easy to eat as well.
So with that background, here is the recipe that I derived! 🙂
What you'll need:
Corn Masa – about 2 cups
Finely Chopped Onion and Carrots – about 1 cup
Finely Chopped Cilantro – a handful
Salt to taste
Chili Powder to taste (optional)
Fresh Milk Cheese Sliced (Mexican, Mozzarella work well)
Oil for shallow frying
Note that the measurements are approximations. Please adjust as you make the dough and to your taste.
Method:
1. In a mixing bowl, mix together the finely chopped Onion and Carrots, Cilantro, Salt and Chili Powder.
2. Add the Corn Masa and sufficient water to make a firm dough.
3. Take about a ping pong ball sized amount of dough in hand and flatten into a round shape. Place the Cheese Slice in the middle and fold  and close into a semi circular shape.
4. In a wide pan, on medium heat shallow fry the Empanadas on both sides. Enjoy!
Its yummy with Fruits and Sour Cream on the side.
Comments
comments