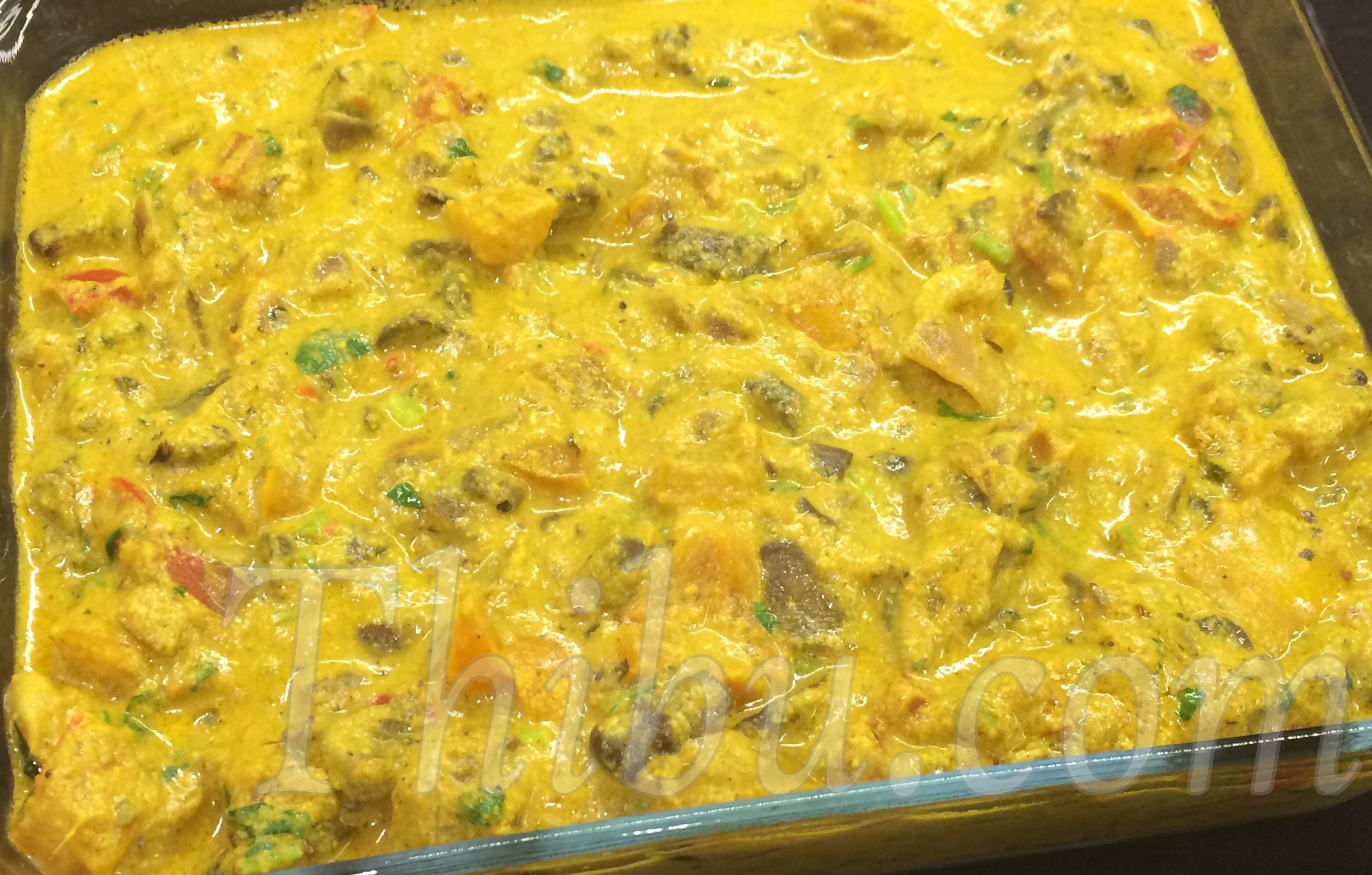 Creamy Mushroom & Pepper Curry (vegan)
What you'll need:
Mini Portobello Mushrooms (chopped) – 2 cups
Red Onion finely chopped – 1 medium
Bell Peppers chopped (I used 1 Red, 1 Yellow, 1 Orange) – 3
Oil – 2 tbsp
Cumin Seeds – 1 tsp
Hemp Seeds – 1/2 cup
Tomato – 2
Ginger – 1 inch piece
Garlic – 4
Turmeric Powder – 1 tsp
Kitchen King Masala – 2 to 3 tsp
Salt to taste
Cilantro chopped
Method:
1. In a large deep pan, add the Oil and when warm add the Cumin Seeds. After a minute, add the chopped Red Onion. Saute until translucent.
2. Add the chopped Bell Peppers. Saute for 3 to 4 minutes. Add the chopped  Mushrooms and saute until fully cooked.
3. In the meantime. puree the following – Hemp Seeds, Tomatoes, Ginger, Garlic, Turmeric powder, Kitchen King Masala, Salt.
4. Add to the cooked vegetables. Mix and cook for 4 to 5 minutes on medium low. Garnish with chopped Cilantro.
The hemp seeds give the creaminess to the gravy and the dish tastes great with hot steamed rice or with roti. Enjoy!
Comments
comments