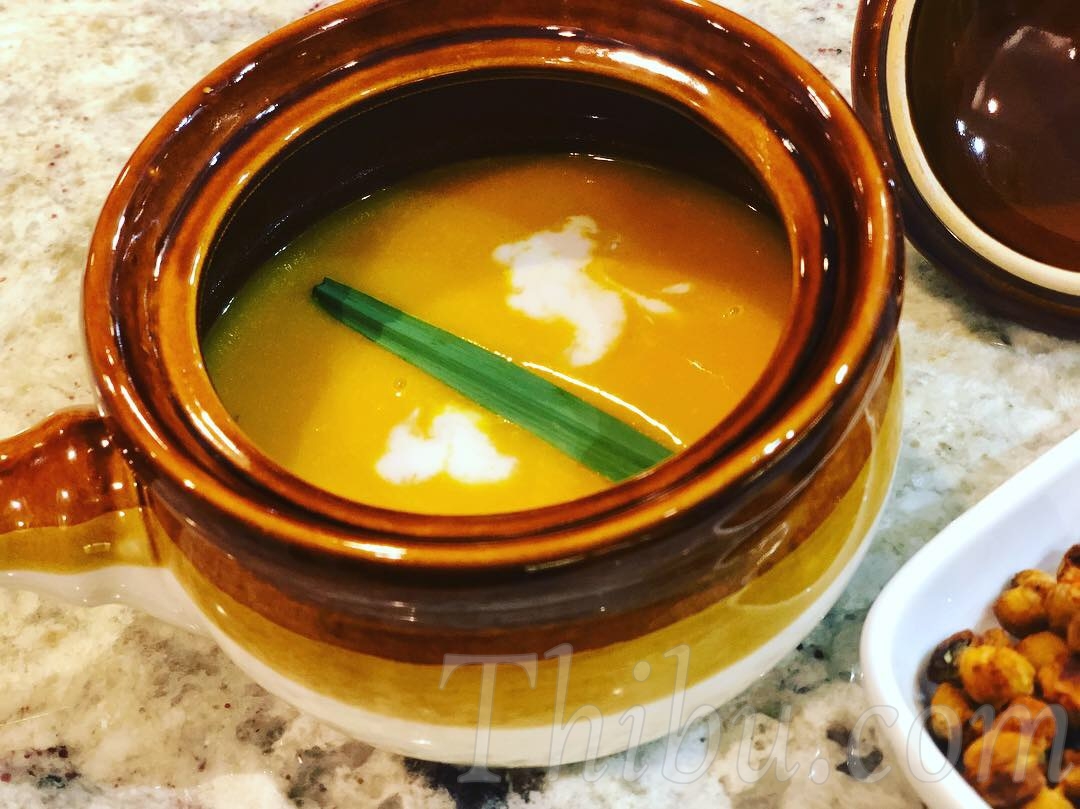 Curried Carrot Soup!
This soup turned out so delicious!! I wanted a nice and spicy soup to beat my cold and was thinking of what to make with the ingredients I had at home. And this was just perfect!! Made some baked Tofu and Crispy Chickpeas as well, as a side with this. Kids loved it!
What you'll need:
Onion, roughly chopped – 1
Ginger, roughly chopped – 1 inch piece
Green Chilies – 2
Lemongrass – 2 to 3 stalks
Carrots – 3 cups
Green Curry Paste – 1 tsp
Coconut Milk – 3 to 4 tsps
You can adjust the flavors to your taste.
Method:
In a large pot, saute the Onion and Ginger until soft.2. Add the Green Chilies and Lemongrass. (both were fresh from my garden)
3. Add the carrots and about 4 cups of water.4. Cover and cook until soft.
5. Take the lemongrass out and blend the soup. Pour back into the pot and add the lemongrass back.6. Add Green Curry Paste and Coconut Milk.
Adjust water and other flavors. Bring to a boil and switch off heat. Enjoy hot!
I made some Baked Tofu and Crispy Chickpeas to go with this. Yumm!! This soup really hit the spot for me and was such as relief for my cold!
Comments
comments