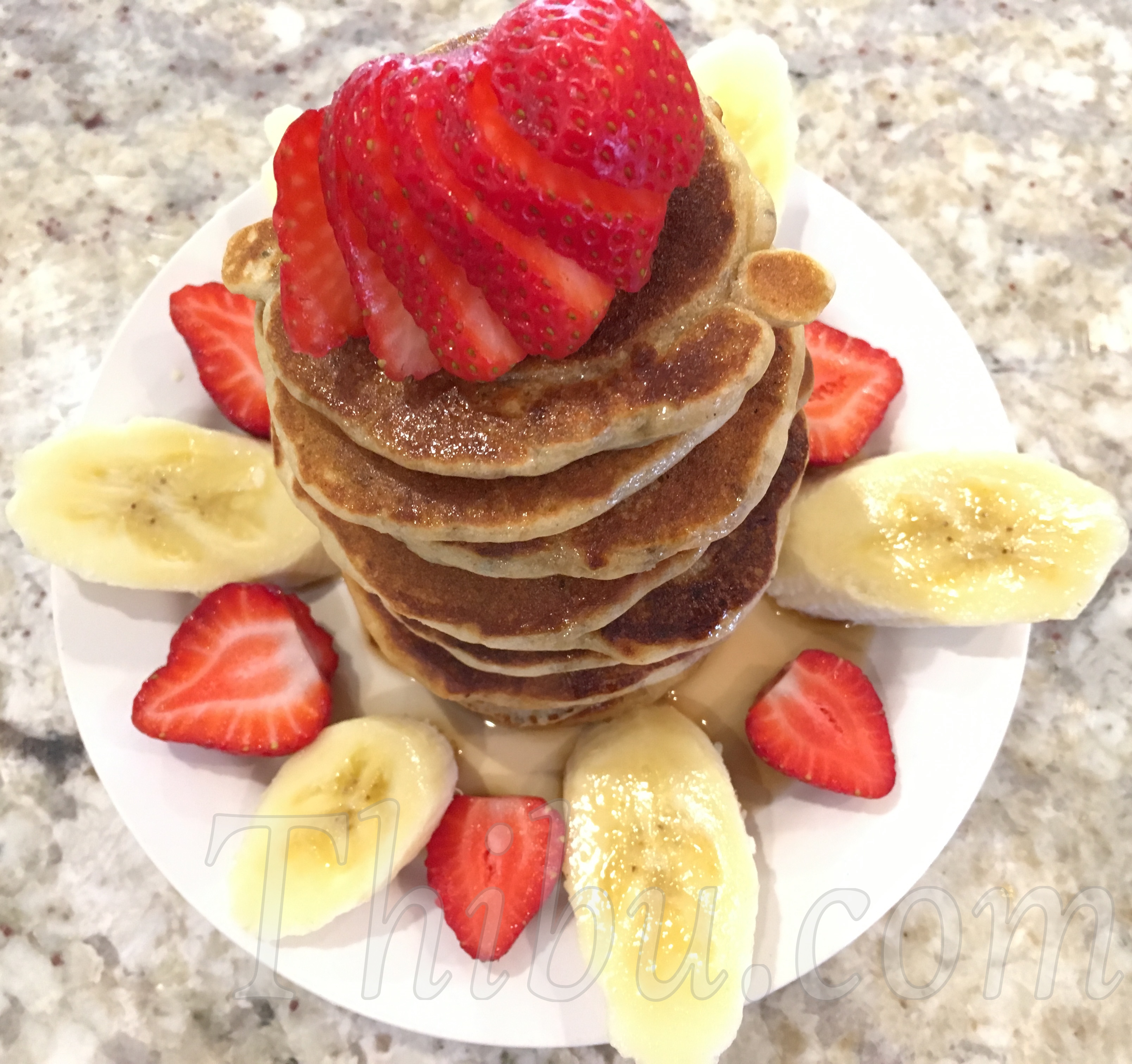 Fluffy Whole Wheat, Oats & Chia Seed Pancakes (Sugarless)
A quick, healthy, fail proof recipe for pancakes. I modify the basic recipe to make different variations. Today it was this. The chia seeds give a nice crunchy pop.
I don't add sugar in my pancakes. Kids drizzle or dip in maple syrup and eat with fruits.
What you'll need:
Whole Wheat Flour – 1 cup
Rolled Oats – 1/2 cup
Chia Seeds – 3 tbsp
Baking Powder – 3 1/2 tsp
Milk – 1 1/2 cups
Melted Butter – 3 tsp
Egg – 1
Method:
1. In a mixing bowl, mix the dry ingredients – Whole Wheat Flour, Oats, Chia Seeds and Baking Powder.
2. Add the wet ingredients – Milk, Butter and Egg. Mix well.
3. Make the pancakes on medium heat, cooking on both sides. Enjoy!
Kids loved it and ate up 6-7 mini pancakes each, along with banana, strawberries and maple syrup.
Comments
comments