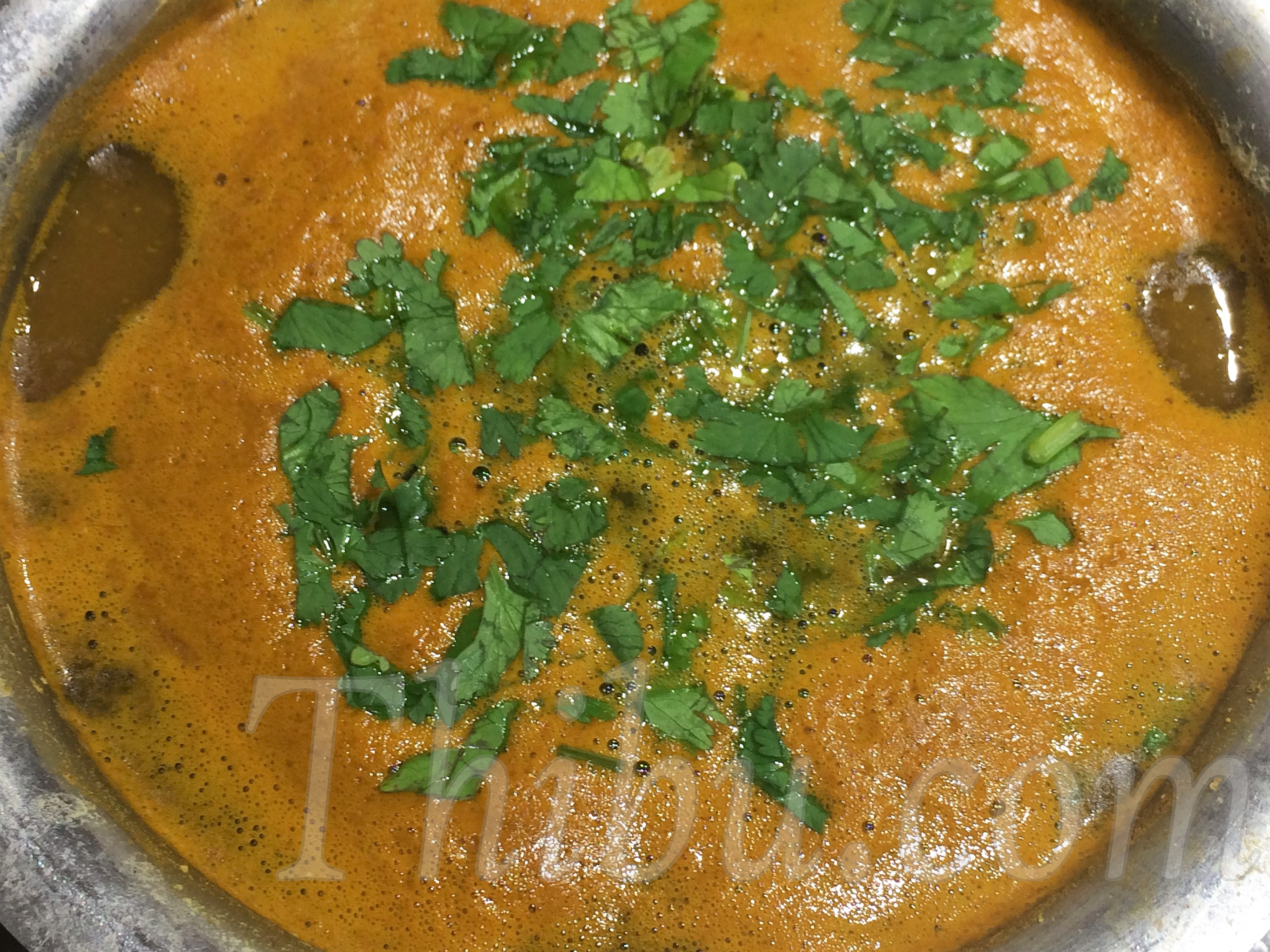 Goji Berry Saaru (Rasam)!!
My husband picked up Dried Goji Berries and I was thinking of what to make with them. They have a sweet and tart taste to it. So I thought why not try making Saaru or Rasam with it. And we loved it!!
What you'll need:
Toor Dal – 1/2 cup
Dried Goji Berries – 2 tbsp
Cilantro – a few sprigs
Saaru/Rasam Paste Ingredients:
Black Pepper – 1 tsp
Red Chili Pepper – 2
Cloves – 1/4 tsp
Cinnamon Stick – 1 inch bit
Coriander Seeds – 1 tsp
Cumin Seeds – 1 tsp
Methi Seeds – 1/2 tsp
Salt to taste
Note: Rasam Powder can be used as well. Just add the pureed Goji Berries in that case.
Method:
1. Soak the Goji Berries for about 1/2 hour. In the meantime, cook the Toor dal until mushy.
2. Dry roast very lightly the Rasam Paste ingredients. Grind to a smooth paste along with the soaked Goji Berries.
3. Add the Saaru/Rasam and Goji Berry paste to the Toor dal, add about a cup of water and boil on medium low for about 5 to 7 minutes. Adjust the Salt.
4.  Add more water as needed to get the Saaru/Rasam consistency and bring to one final boil. Top with chopped Cilantro.
Enjoy with hot steamed rice with ghee or drink as soup!!
Comments
comments