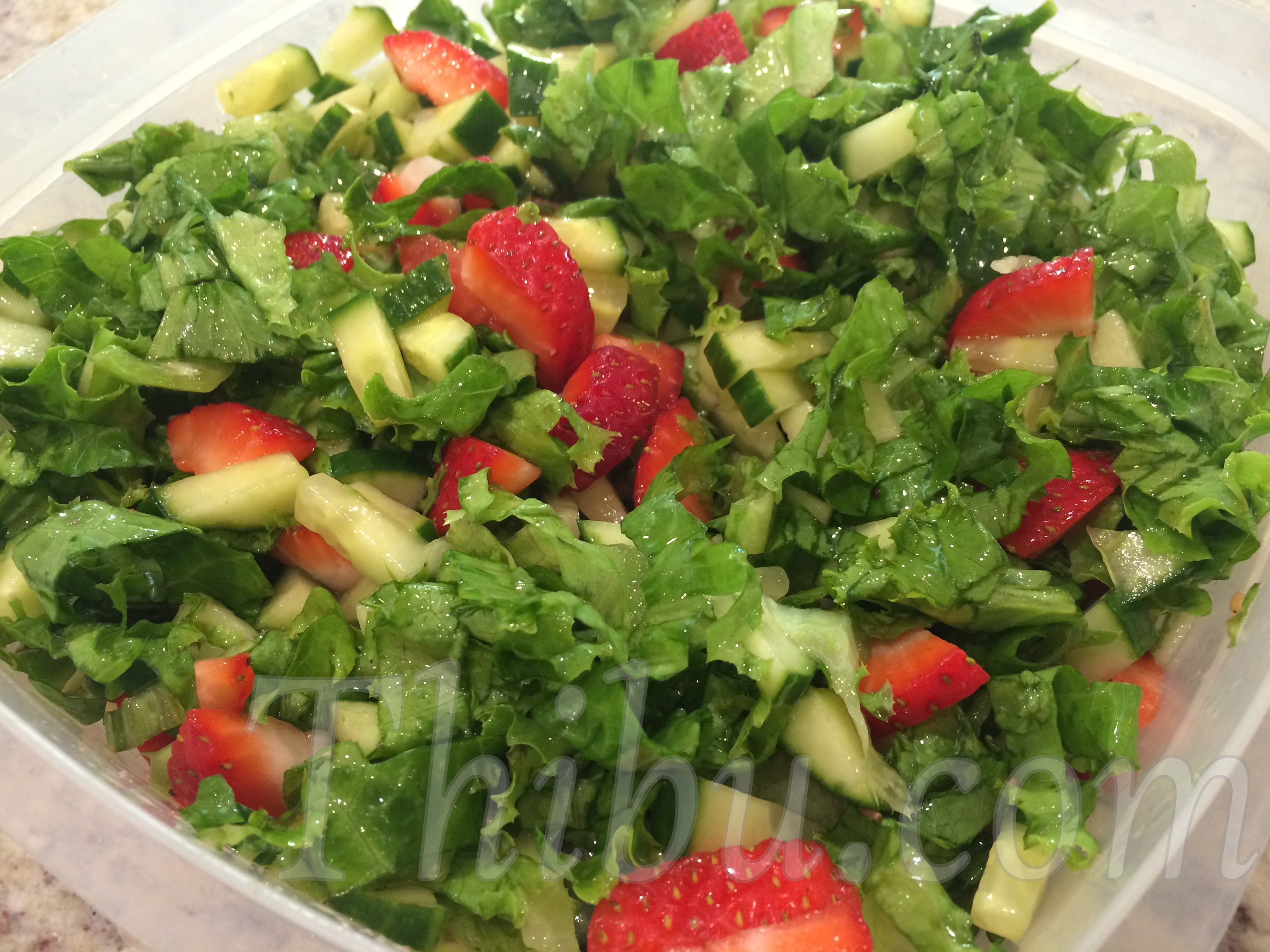 Lettuce Cucumber & Strawberry Salad
A very simple delicious salad!
What you'll need:
Lettuce of your choice (chopped) – 5 to 6 leaves
English Cucumber (chopped) – 1
Strawberries (chopped) – 5 to 6
Vinaigrette (I used Trader Joe's Sesame Soy Ginger Vinaigrette) – 1 to 2 tbsp
Method:
Just toss everything together. Enjoy!
We had it as a side with Mexican Pizza!
Comments
comments