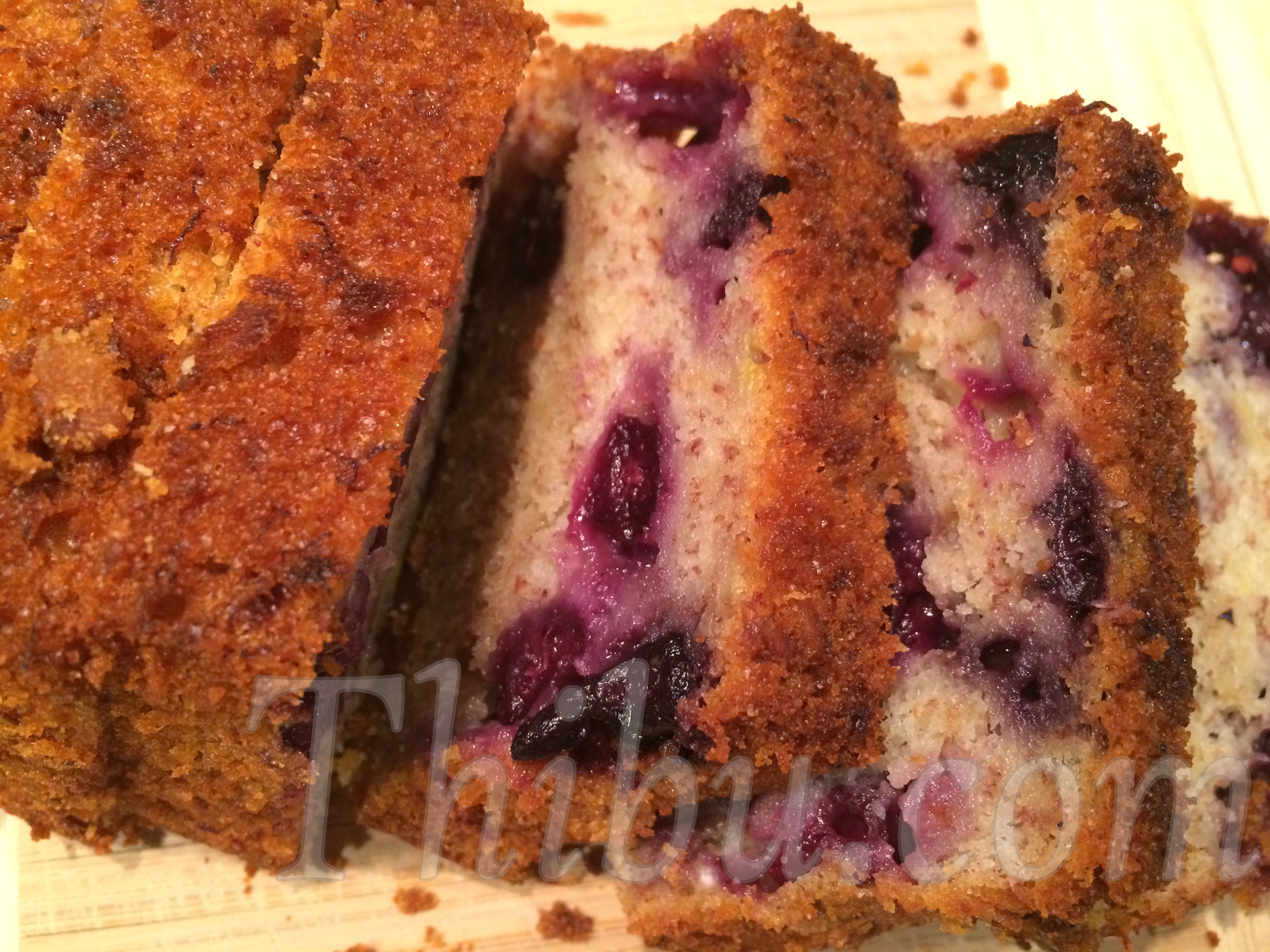 Multigrain Blueberry Banana Bread using pancake mix
It was another case of having some ripe bananas. This time I wanted to do something a little different, and came across a blueberry banana bread on allrecipes.com. I modified it a bit and the kids helped me make this yummy bread.
What you'll need:
Trader Joe's Multigrain Pancake Mix – 2 cups
Ripe Bananas – 4
Blueberries – 3 cups (I used frozen)
Butter – 1/2 stick (I used salted butter, so didnt add salt. If using regular butter, add 1/2 tsp salt)
Eggs – 2
Vanilla Extract – 2 tsp
Raw Sugar – 1/2 cup (optional)
Method:
1. Melt butter or bring to room temperature. Add Butter and Sugar (optional) and Eggs into a mixing bowl and using an electric mixer mix until light and fluffy.
2. Add the Vanilla extract and pieces of Bananas and mix well.
3. Add the pancake mix little by little and mix in.
4. Fold the blueberries into the batter.
5. Pour into greased bread pans and bake in oven preheated to 350 degrees for 30 to 45 minutes (depending on the size of bread pans). A toothpick inserted into the center should come out clean.
We had it with our High Tea Thanksgiving Dinner..
Comments
comments