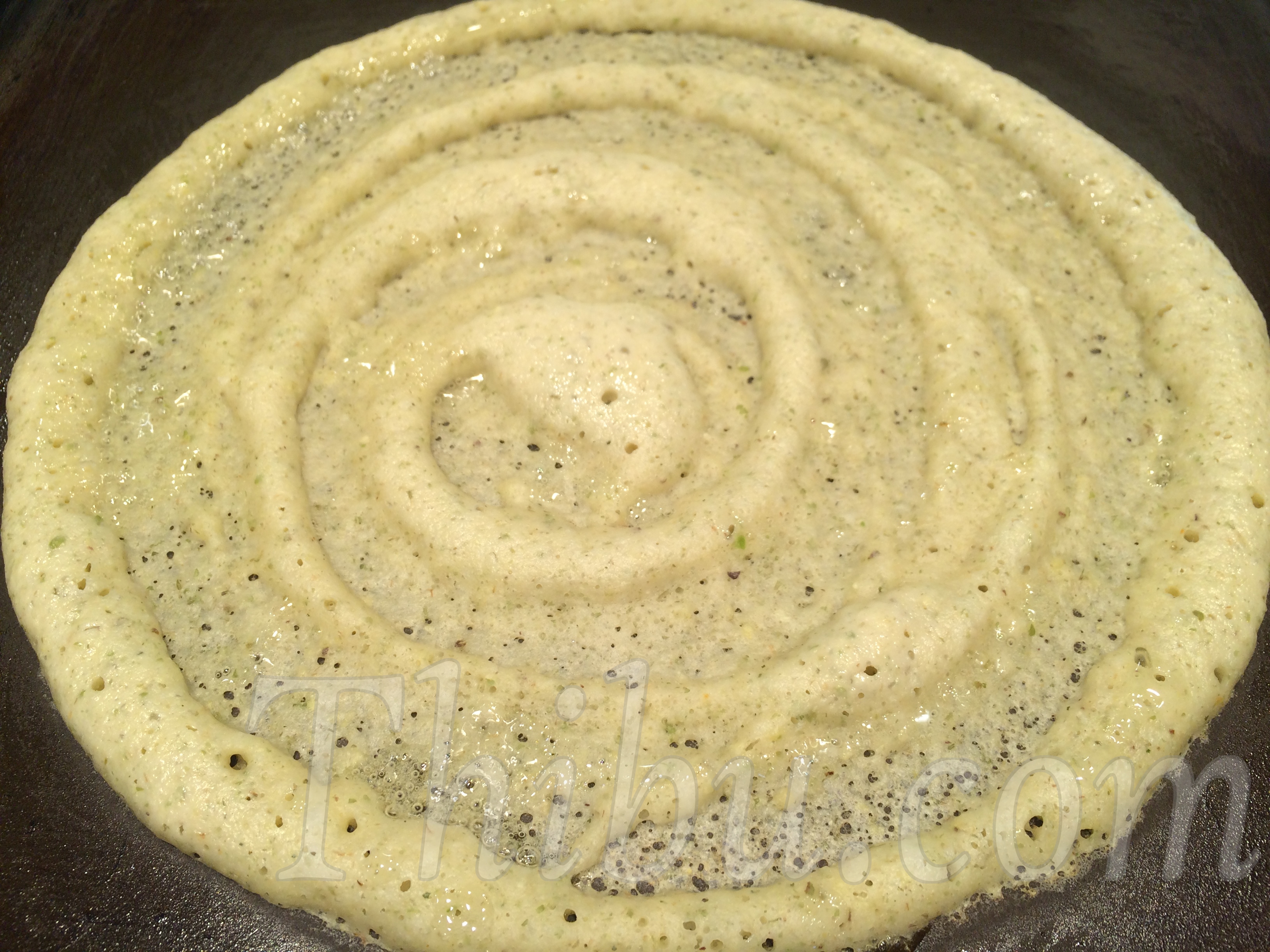 Oats and Hemp seed Adai Dosa
A protein packed adai dosa, I make a variation of this easy batter every week. Lasts us for atleast 2-3 meals. And there are many fun stuffing options that are healthy and kid friendly.
What you'll need:
Oats – 2 cups
Channa Dal – 1 cup
Urad Dal (whole) – 1 cup
Green Moong Bean – 1 cup
Hemp Seeds – 1 cup
Ginger – 1 1/2 inch piece
Green Chilies – 4 to 5 (or to taste)
Salt to taste
Method:
1. Wash and soak the Channa dal, Urad dal, Moong bean and Oats overnight.
2. Add the remaining ingredients and grind together to make the batter.
3. The batter can be used right away to make dosas, no fermentation needed. I usually make one round of dosas without fermenting and then leave the batter out overnight. Its nicely fermented by next day.
We have a few favorite kid friendly stuffing options –
Cheese Dosa
Peanut Butter (or any nut butter) Dosa
Avocado Dosa
Or enjoy just plain and crispy with or without butter!
And with chocolate milk on the side, yummy!
These were from our breakfast this morning. Will post the other stuffing varieties, such as paneer, sweet potatoes, etc. Stay tuned!
Comments
comments