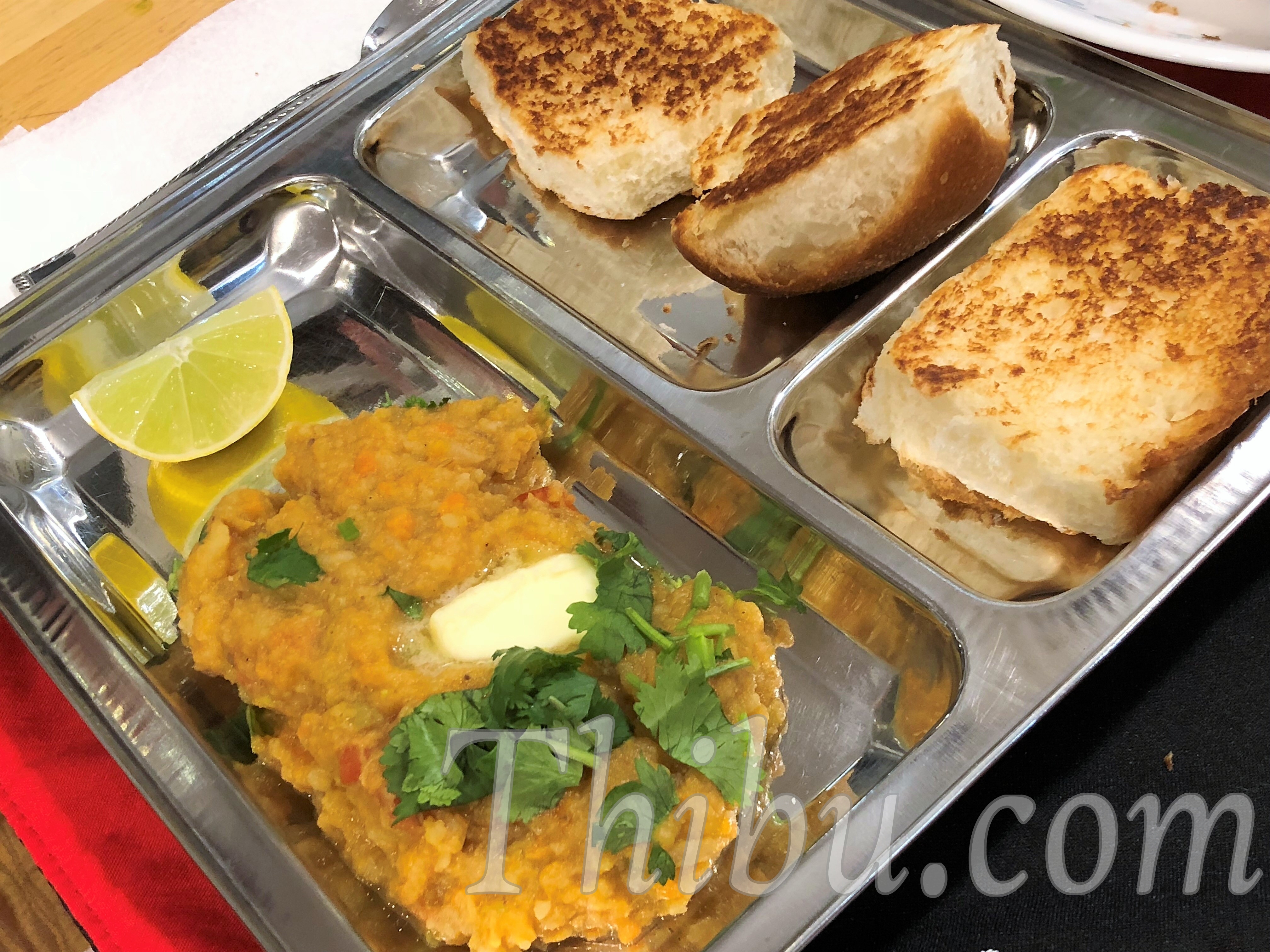 Pav Bhaji
This is a super simple dish to make in the pressure cooker. Full of veggies, makes a good meal. Very kid friendly, my kids love them.
What you'll need:
Cumin Seeds – 1 tsp
Olive Oil – 2 tbsp
Onion (chopped) – 1 large
Potatoes – 5 to 6 small
Carrots – 4 to 5
Green Peas – 1 cup
Tomatoes – 2 large (or 2 to 3 tbsp Tomato Paste)
Green Peas – 1 cup
Butter – 2 tbsp
Salt to taste
Pav Bhaji Masala
Chopped Cilantro
Lemon
Extra butter and chopped Onion and Green Chilies (optional) for topping
Pav Buns Toasted in Butter
P.S. You can add other Vegetables such as Cauliflower and Bell Peppers. I even add Sweet Potatoes sometimes. Whatever is on hand.
Method:
1. Add the Olive Oil to the pressure cooker and add the Cumin Seeds. Let it splutter for a minute and then add the chopped Onion and Saute until translucent.
2.  Add the remaining vegetables – Potatoes, Carrots, Green Peas, Tomatoes.
3. Add the Salt and Pav Bhaji Masala. Add about 1 cup water.
4. Cover the pressure cooker and cook on medium heat for about 3 whistles.
5. Once the pressure releases, open and mash the cooked veggies. Adjust the salt and masala if needed. Add Butter and mix. Top with chopped Cilantro.
Top the Bhaji with Butter, Lemon juice, chopped onion and green chilies and enjoy with toasted Pav!! Perfect for a rainy day or any day!
Comments
comments