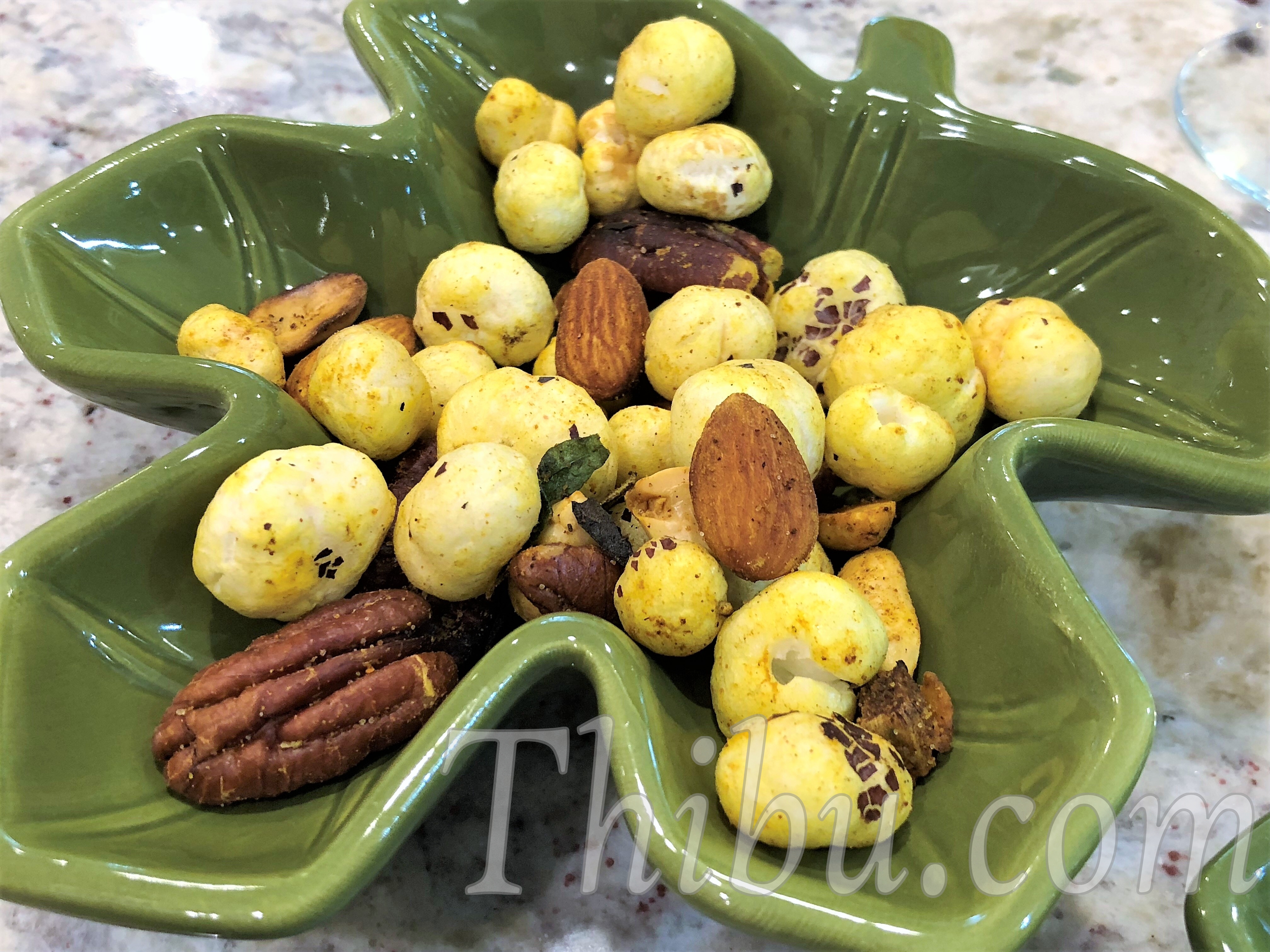 Simple and Healthy Makhana Snack
My kids call this "Indian Popcorn" 🙂 Makhana or Fox Nuts are the seeds of water lily, and are very nutritious.
For today's after school and work snack, I pan roasted the Makhana Seeds with a spoonful of Ghee along with other Nuts. Along with Fresh Orange Juice, it was yummy!!
Sometimes I add dried fruits as well. Here is the other version.
What you'll need:
Homemade Ghee – 1 spoonful
Raw Almonds – 1 cup
Raw Pecans – 1 cup
Peanuts – 1 cup
Coconut Pieces – 1/2 cup
Curry Leaves – a handful
Turmeric Powder – 1 tsp
Chili Powder – 1 tsp
Salt to taste
Makhana Seeds – about 4 cups
Method:
1. In a large pan, add the Ghee, Nuts, Coconut, Curry Leaves, Turmeric, Chili Powder and Salt.
2. Roast on medium heat for a couple of minutes.

3. Add the Makhana Seeds and continue to roast for another 5 to 10 minutes on medium (Until well roasted). Switch off heat. 
Enjoy!!
My kids opted for a couple of Oreo cookies along with it 🙂
And we had some Fresh Orange Juice!!
Comments
comments