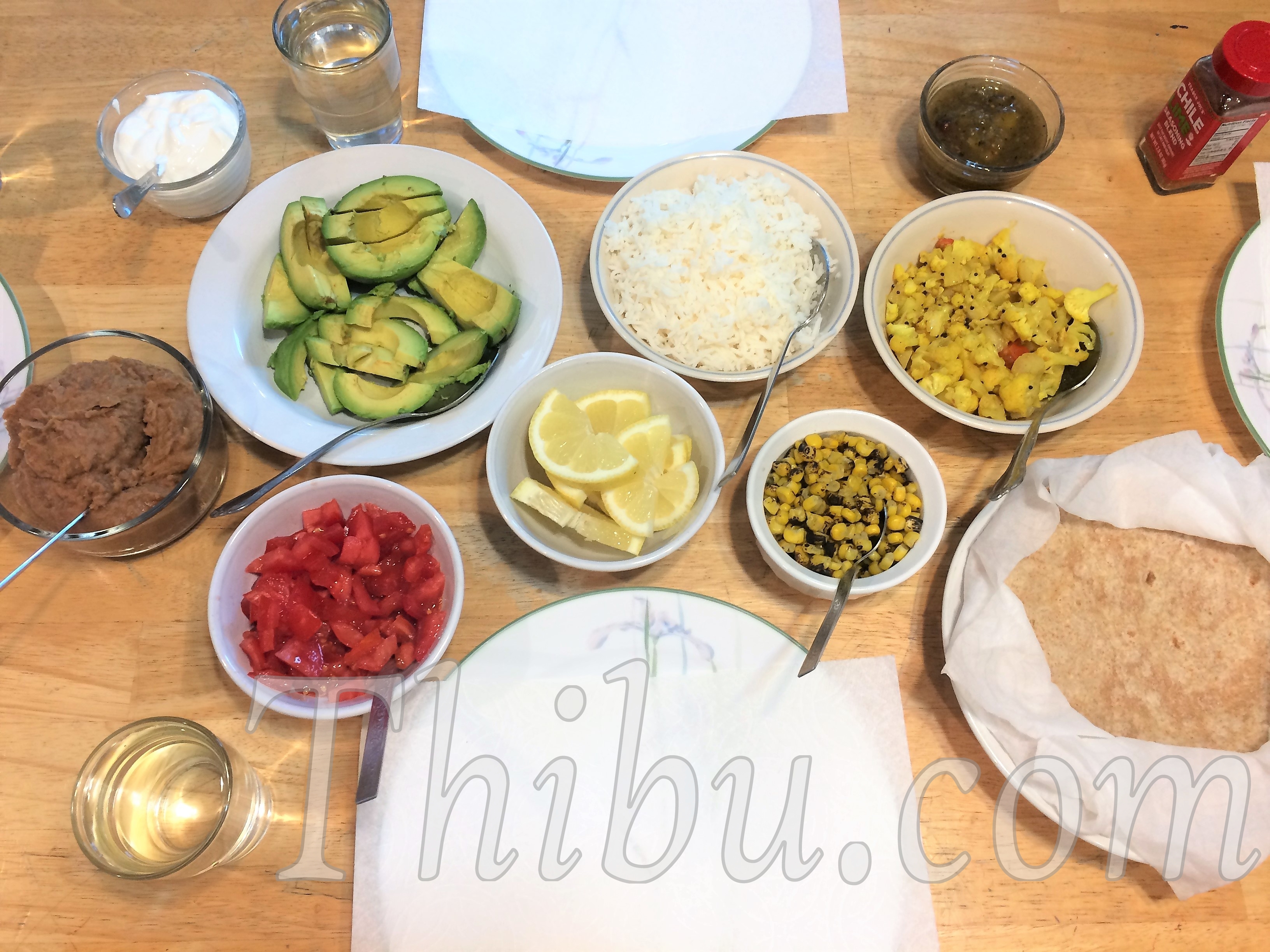 Taco Tuesday on a Monday :)
I was setting up for Taco Dinner and the kids came and said, "why are we having tacos today? Its not Tuesday"!
Mondays are just as good for Tacos I think! Taco nights don't have to be complicated, in fact it is very easy to put together. Mondays during summer are usually hectic – we are out enjoying the outdoors during the weekend and having fun, but have to wake up early to get ready for the start of work/school week. So in the evening instead of sweating over cooking up dinner, this is a great meal idea!
There was leftover Sauteed Cauliflower made on Sunday (any sauteed veggies would work), and since I had done groceries had all the other stuff to assemble – Tortilla, Roasted Corn (Trader Joe's), made some fresh Steamed Rice,  Mango Tomatillo Salsa (Trader Joe's), Fresh Lemon (neighbor's garden), Fresh Tomatoes (my garden), Avocado, Beans, Sour Cream and Chili Lime Salt (Trader Joe's).
And there you have a fully balanced and tasty meal that each person can put together as they want! My kids love to be creative on how they assemble and exclaimed "This is the best taco I've eaten in my whole like" 🙂
Comments
comments