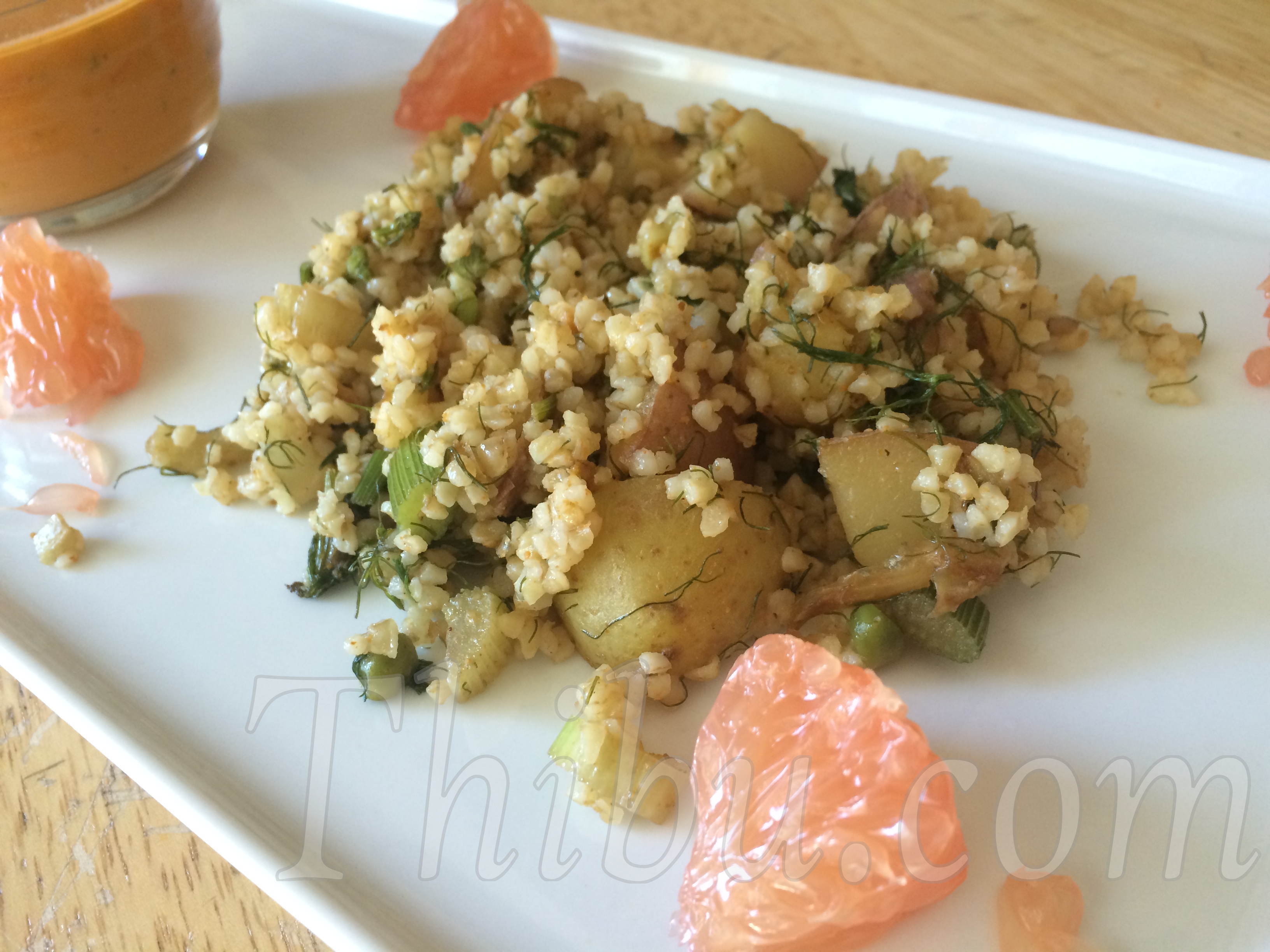 Pan Roasted Potatoes and Fennel with Broken Wheat Daliya
I had cooked Wheat Daliya that I use to make morning breakfast poridge. So for a quick lunch, I made this pan roasted Potatoes and Fennel (had just picked it up from farmers market), mixed with Wheat Daliya.
What you'll need:
Cooked Wheat Daliya – 2 to 3 cups
Baby Red and White Potatoes – about 10
Fennel (buld and leaves) – 1
Green Peas – 1/2 cup
Salt to taste
Pav Bhaji Masala (or any of your favorite spices) – 2 to 3 tbsp
Method:
1. Saute the chopped Fennel bulb in oil.
2. Add the cut Potatoes and roast well.
3. Once the Potatoes are roasted, add the Fennel Leaves.
4. Add the Green Peas and Salt. Add Pav Bhaji Masala (not shown). Saute for another 3-4 minutes.
5. Add the cooked Daliya and Mix.
6. Enjoy! We had it with Creamy Tomato Basil Soup.
Comments
comments