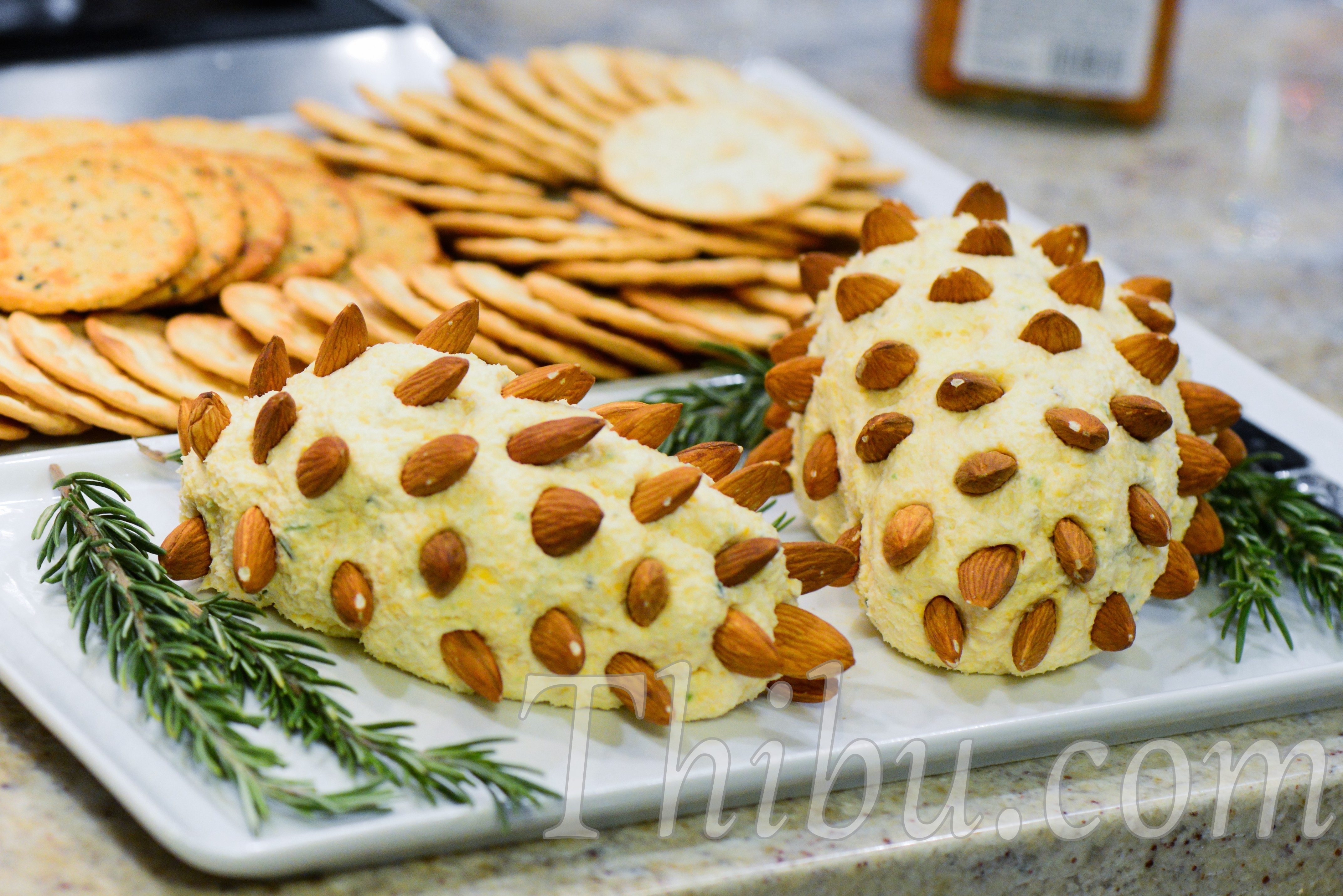 Pine Cone Cheese Ball
These gorgeous edible pine cones are fantastic to serve for a Christmas holiday party with crackers!! It'll leave your guests wowed! Kids will love it too!
It quite simple to make and can be made a few hours ahead and stored in the fridge. I like food items that can be make ahead or prepped ahead!!
Kids would love to stick the almonds into the cheese balls to make the pine cones.
What you'll need:
Plain Cream Cheese – 8oz or 1 packet
Cheddar Cheese – 1 cup shredded
Parsley or other herbs of your choice – a small bunch chopped
Ground Pepper to taste
Ground Cayenne Pepper to taste (optional)
Salt to taste
Whole Almonds – about 1 cup
Rosemary for garnish
1. In a food processor, pulse together the Cream Cheese, Cheddar Cheese, Black Pepper, Cayenne, herbs, and salt and mix together to combine. (This can be done by hand as well)
2. Shape the cheese balls into pine cones.
3. Place on a platter and stick the Almonds to make the pine cones.
4. Garnish with Rosemary. Serve with Crackers. Enjoy!!
A few years back I had a Bell and Nature themed Christmas and this was on the menu for appetizers. It was a hit! Check out the post for many more ideas!
Comments
comments