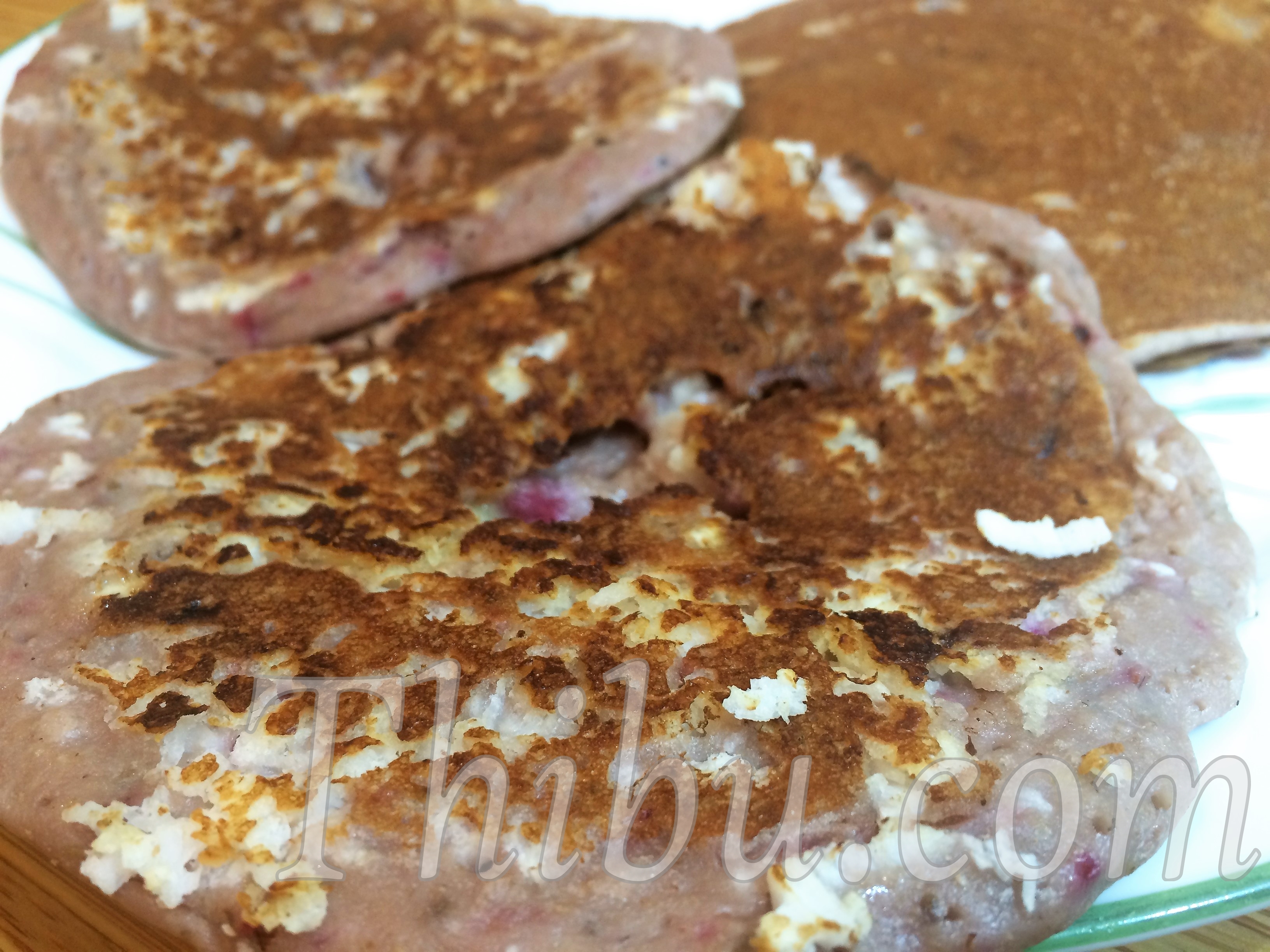 Raspberry Pancakes with Chocolate Chips and Coconut
Kids wanted Pancakes for dinner and I had promised I'd make it 🙂 So it was Raspberry Pancakes made with Whole Wheat and Almond Flour, some Chia Seeds, Pecans, Chocolate Chips and Coconut. It was pretty darn good and healthy!
I don't add sugar in my pancakes. Kids drizzle a small amount of maple syrup on top.
What you'll need:
Whole Wheat Flour – 1 cup
Almond Flour – 1 cup
Chia Seeds – 2 to 3 tbsp
Baking Powder – 2 tsp
Salt – 1/4 tsp
Pecans – about 1/2 cup
Raspberries (frozen) – 1 to 1 1/2 cups
Chocolate Chips (White and Dark combined) – 2 tbsp
Milk – 1 1/2 cups
Egg – 2
Fresh Shredded Coconut (optional) – 2 to 3 tbsp
Butter for making pancakes
Method:
1. In a mixing bowl, mix the dry ingredients – Whole Wheat Flour, Almond Flour, Chia Seeds, Baking Powder, Salt, and Chopped Pecans.
2. Add the wet ingredients – Milk and Egg. Mix well. Fold in the Raspberries and Chocolate Chips.
Since one of my boy wanted coconut and the other didnt, I topped the coconut on the pancakes on the pan. You could mix it in if you prefer.
3. Make the pancakes on medium heat, cooking on both sides. Enjoy!
Without Coconut –
With Coconut –
Comments
comments