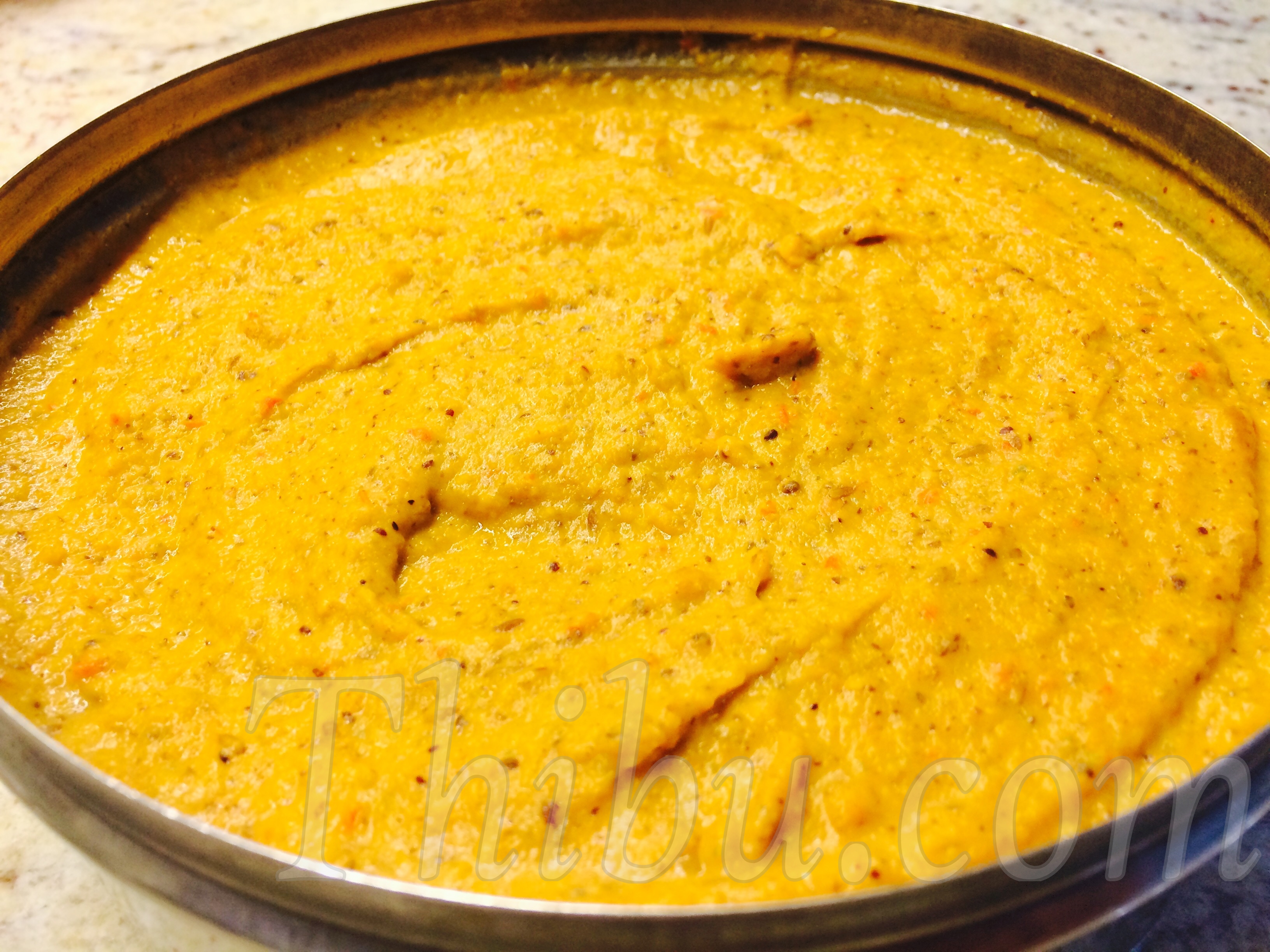 Ridge Gourd and Red Bell Pepper Chutney (Thogaiyal)
Some of you may know Ridge Gourd as "Heerekai" in kannada or "Tori" or "Thurai" in Hindi.
This yummy chutney made with different vegetable and lentils is very taste and nutritious. Its great to mix with rice or as a side as we had with Poori today.
One of my little one does not like bell peppers, but likes it in this chutney.
What you'll need:
Ridge Gourd/Heerekai/Tori – 1 small or 1/2 large
Red and Yellow Bell Peppers – 2 to 3
Chana Dal – 2 tbsp
Urad Dal – 1 tbsp
Mustard Seeds – 1 tsp
Cumin Seeds – 1 tsp
Green Chilies – 3-4 (I used just 1 as my kids don't eat spicy)
Salt to taste
Method:
1. Wash and chop the veggies roughly into big chunks. In a wide pan, add Olive Oil and add the Chana and Urad Dals, and Mustard and Cumin Seeds.
2. Once they start to turn golden and start spluttering, add the veggies and green chili. Add Salt.
3. Reduce heat to medium low and cover. Let the veggies cook fully. Turn off heat.
4. Grind everything to make a smooth chutney. Enjoy!
Comments
comments