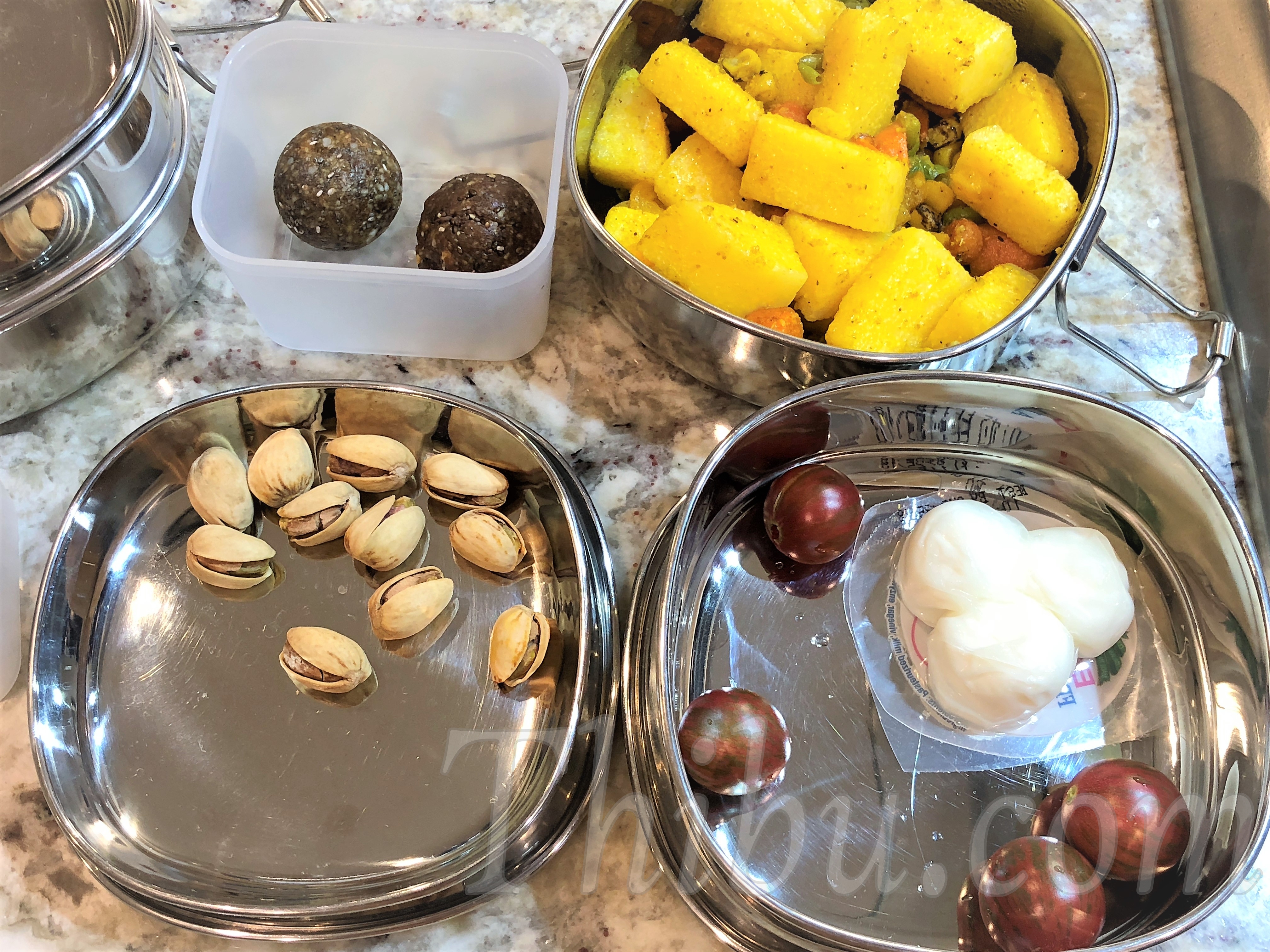 SCHOOL LUNCHBOX 183
Kids asked for Polenta – they were happy that their friends had liked it last time.
So for lunch it was Curried Polenta with Veggies (carrots, peas, bell pepper and corn), Mozzarella Cheese, Cherry Tomatoes picked yesterday from the garden, and Pistachios. A couple of Energy Balls for Snack – they are in love with these!
These are stackable stainless steel lunch boxes.
Comments
comments