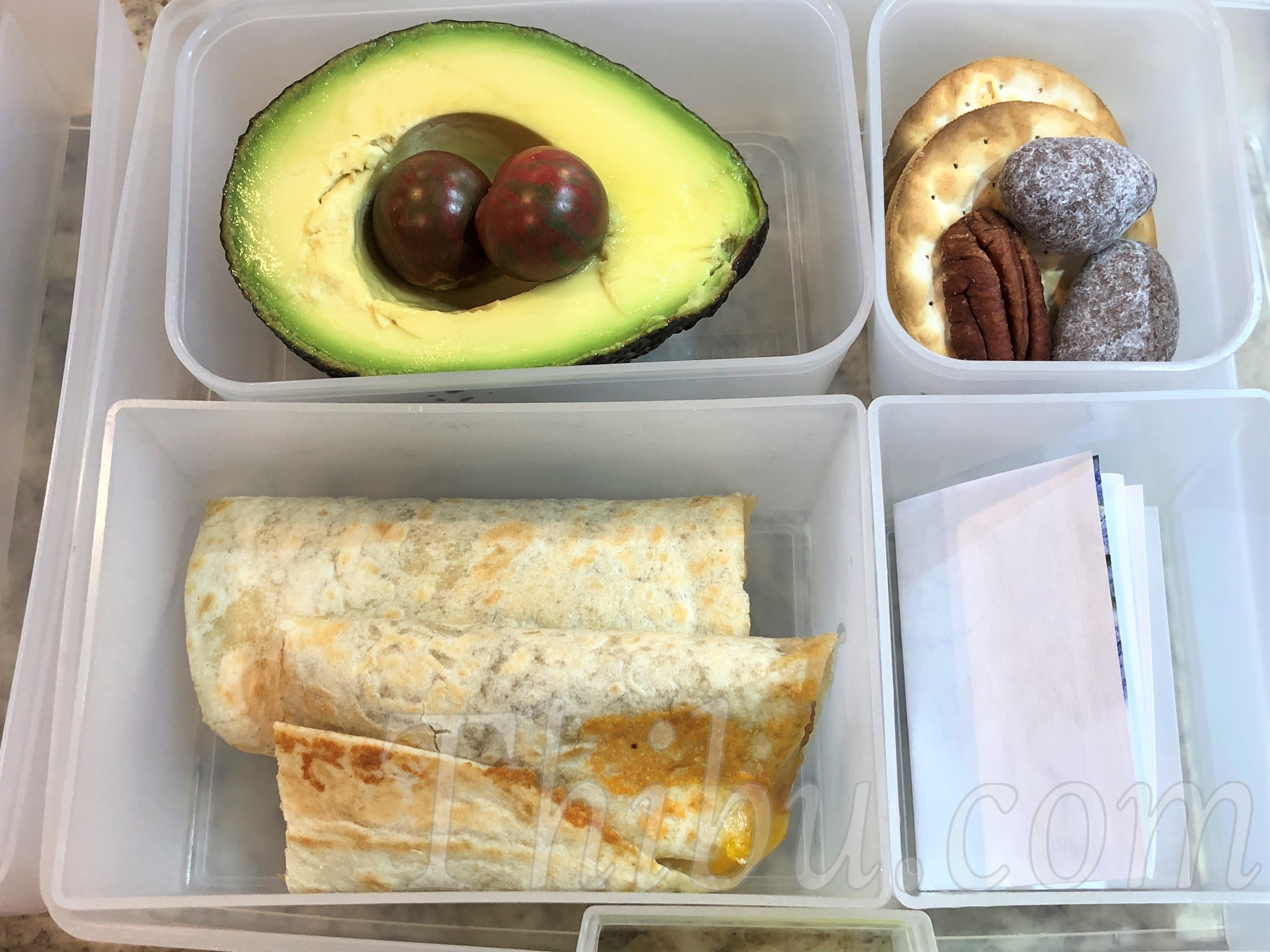 SCHOOL LUNCHBOX 185
My kids like Bean and Cheese Burritos and wanted it in their lunchbox today.
So we have Bean and Cheese Burrito, Half Avocado spritzed with Lime juice and a couple of Cherry Tomatoes from garden.
Snack is Crackers and Pecans, a couple of candied ones.
And a little note – I've been giving them a Harry Potter Riddle each day. This is something that can be written ahead of time (in bulk) and just put one in each day.
Comments
comments