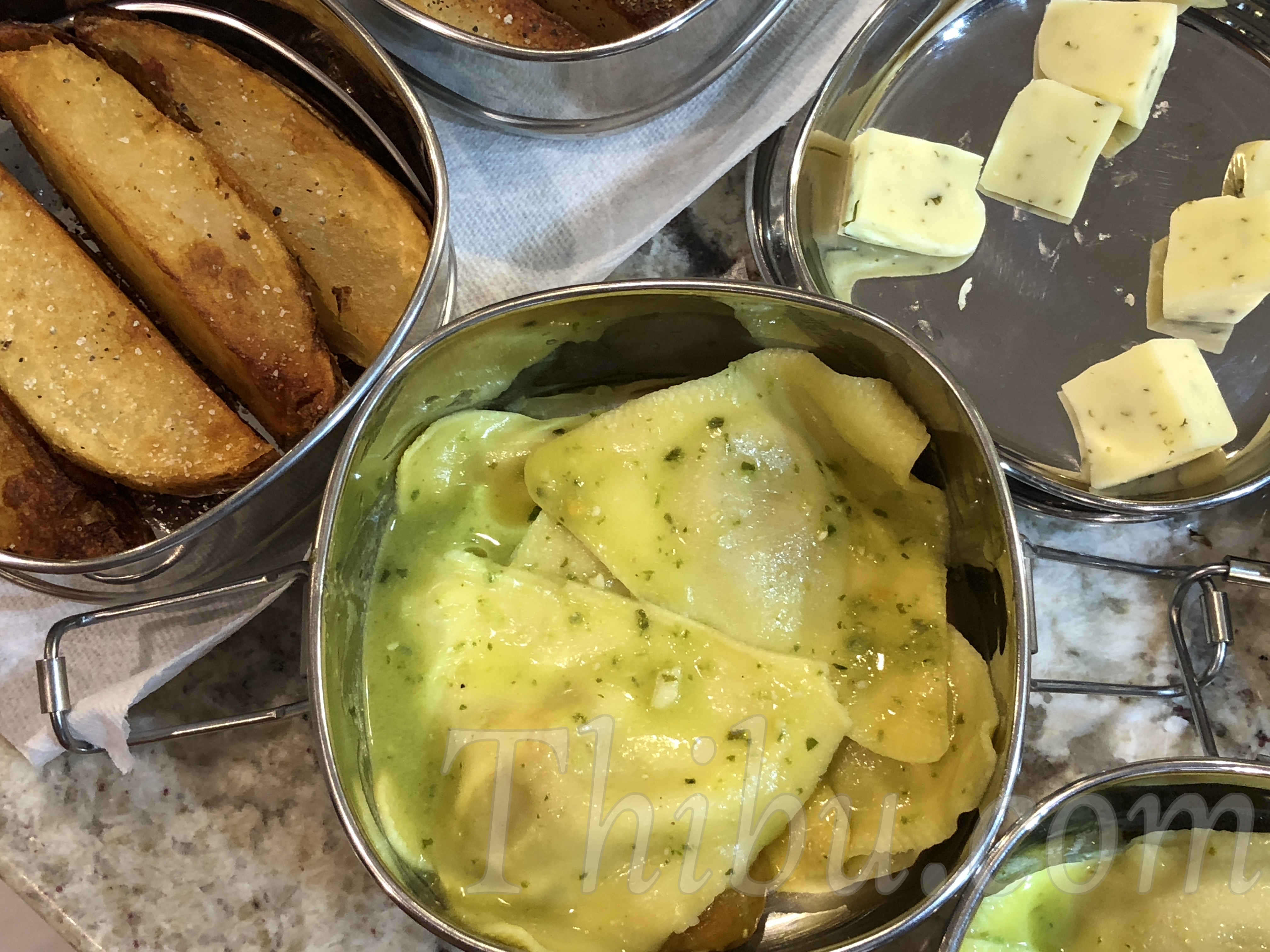 SCHOOL LUNCHBOX 186
Its a Friday lunchbox!
Usually I have an idea of what goes in the lunch boxes based on what we have. Today, I had no idea.
Decided to make pasta, and found some Ravioli that I'd picked up. Also had some baked potatoes from earlier in the week.
So lunch box is – Butternut Squash Ravioli tossed in Butter and Pesto Sauce. Pan fried Potato Fries dusted with Salt and Pepper. Herb Cheese cubes.
Snack is – a few Crackers, Pecans and Chocolate! Its friday.
Oh and tucked in another Harry Potter Riddle in the note!
Comments
comments