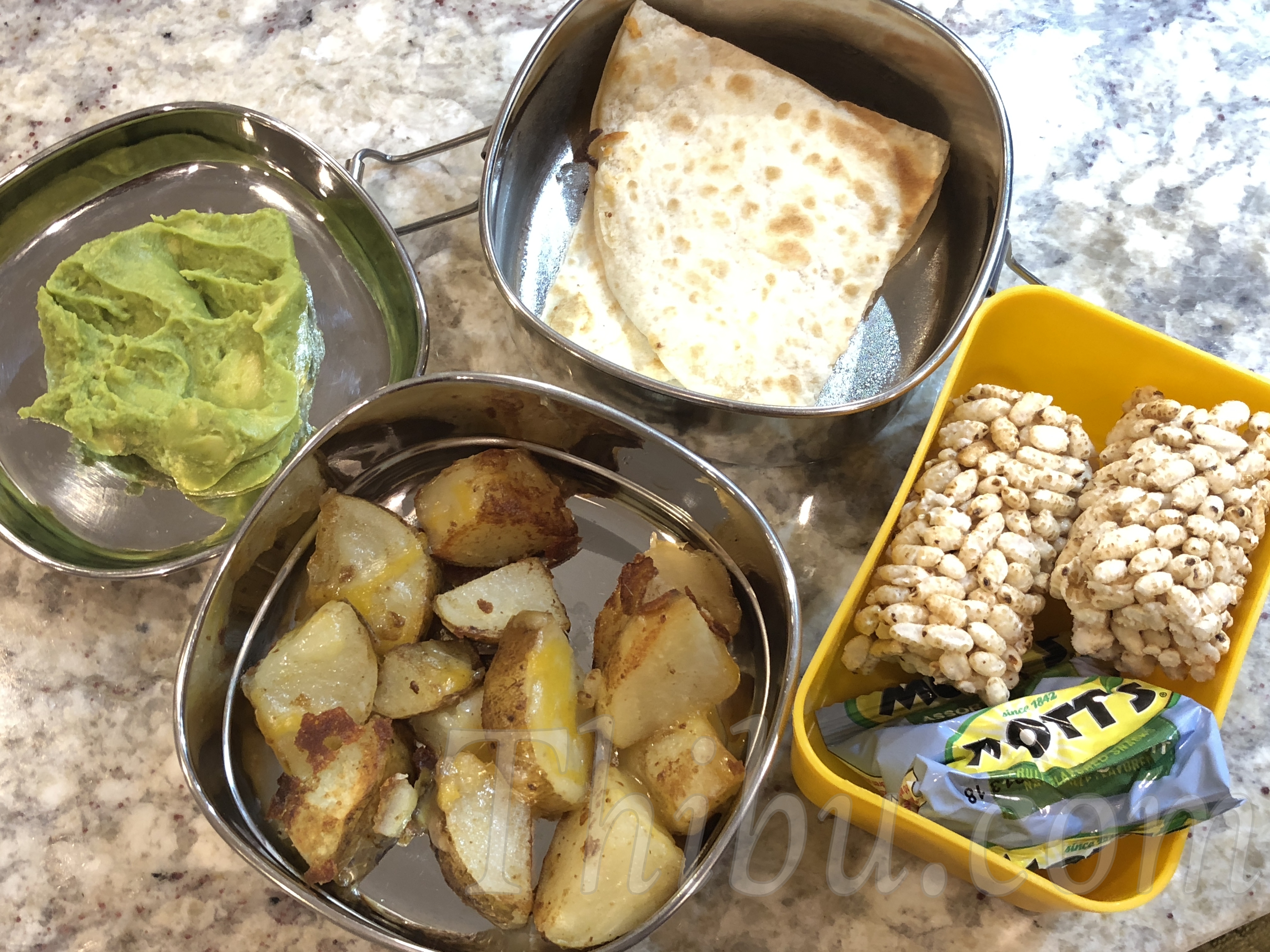 SCHOOL LUNCHBOX 191
Just came back from a long weekend getaway, so had to make a quick lunchbox fix. Fortunately, I usually keep some baked potatoes which came in handy.
Lunch was Sauteed Baked Potatoes, Cheese Quesadilla and Guacamole. For one kid who does not like guac (he liked plain avocado which I didnt have), I gave a piece of his birthday cake.
Snack was Brown Rice Rollers again, and a pack of fruit snack.