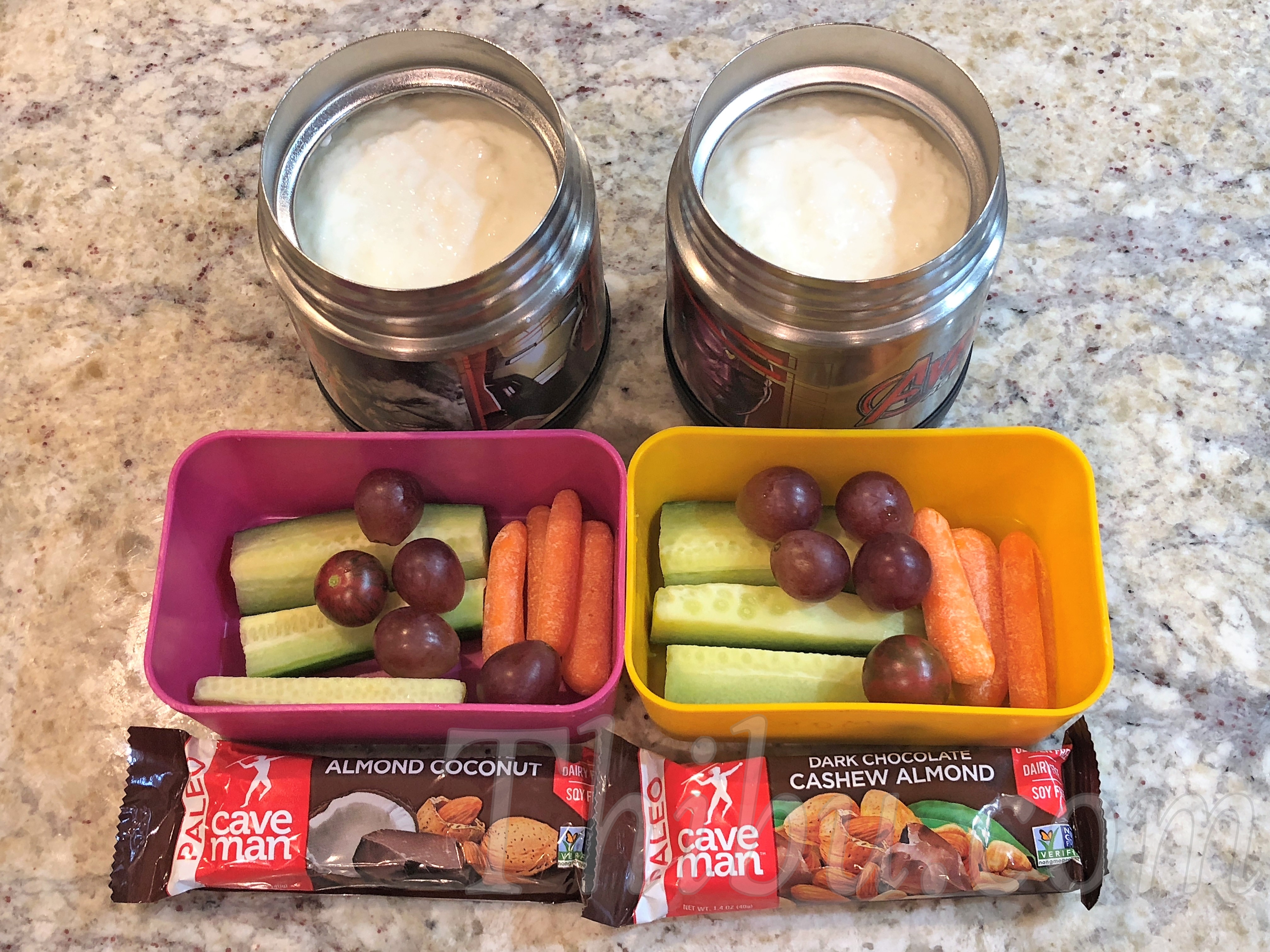 SCHOOL LUNCHBOX 198
My mom packed a variety of foods in our lunch boxes. But I remember one of my class mate would get yogurt rice with pickle every single day.. and I sometimes craved for it 🙂 The simple things!
Today that's what the boys got for lunch – Yogurt Rice, with some Cucumber, Carrots, Grapes and 1 Cherry Tomato. Can you spot it? 🙂
And an energy bar for snack.
Comments
comments