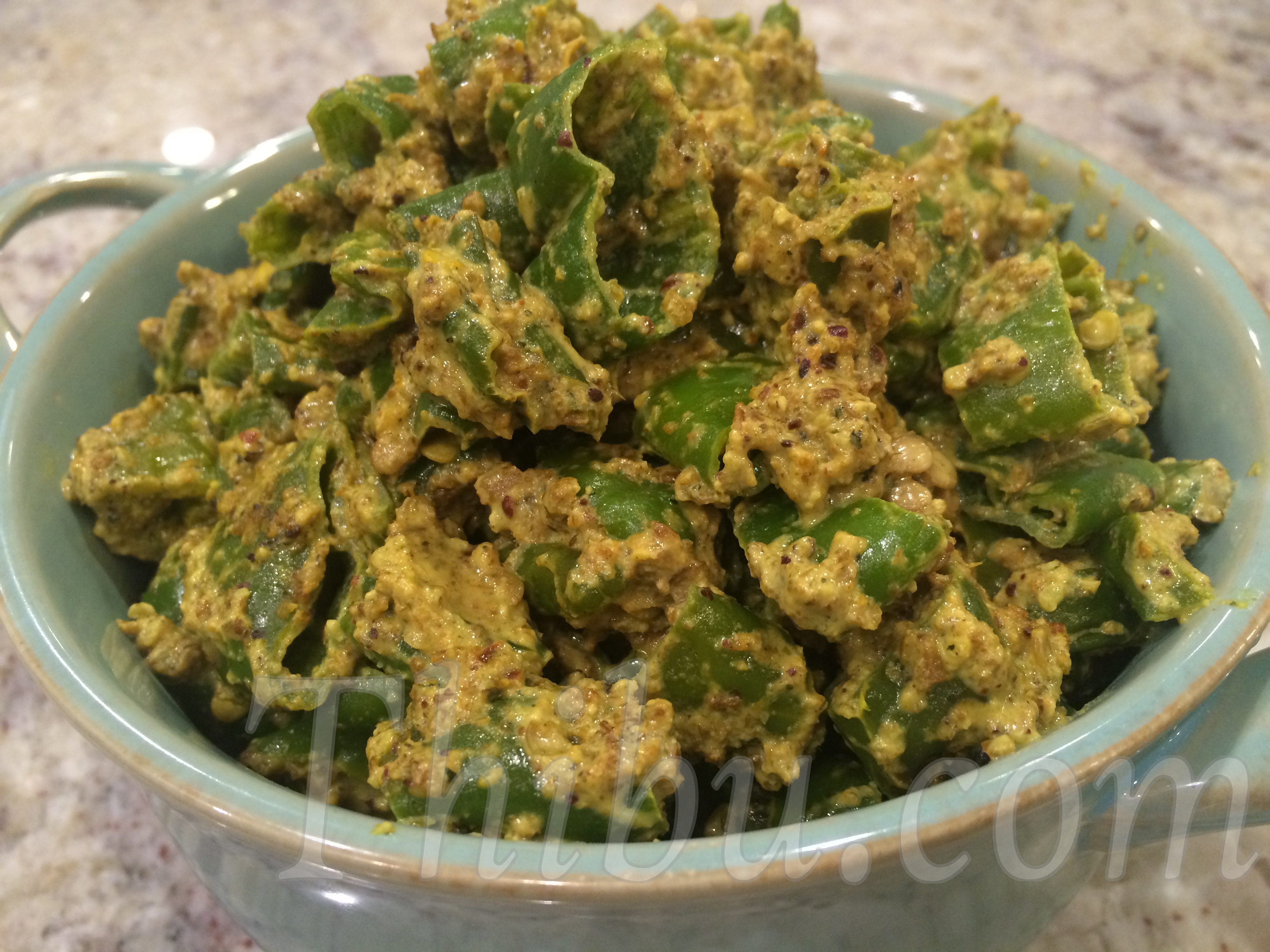 Sweet Pepper Subji
As I was walking around the farmers market, I saw a pile of these fresh green peppers. At first I thought it must be a variety of chili peppers, hot kind. But I saw folks grabbing bag fulls of it. Puzzled, I asked a lady what she makes it. I thought maybe she preserved it in some way. But she said she cooks it like other veggies in asian style. I asked her if it was not spicy. And she replied no, its sweet. So I had to grab some and try it out.
It was very yummy indeed, and no heat. And I think they are called Green Italian Sweet Pepper.
What you'll need:
Sweet Green Peppers
Cumin Seeds – 2 tsp
Mustard Seeds – 2 tsp
Methi Seeds – 1 tsp
Coriander Seeds – 2 tsp
Red Chilies – 2
Hemp Seeds – 4 to 5 tbsp
Turmeric Powder – 1 tsp
Salt to taste
Note: As an alternate to Hemp Seeds, Peanuts, Coconut or Cashews could be used as well.
Method:
1. Wash and chop the peppers. I almost forgot to take a pic of the peppers until the last few were left. You can see how it looks.
2. In a large pan, add 1 to 2 tsps of oil and roast the following – Cumin Seeds, Mustard Seeds, Methi Seeds, Coriander Seeds and Red Chilies until they turn a nice golden.
3. Add to a blender/spice grinder. Add Hemp Seeds and Salt.  Grind to a paste with just enough water.
4. In the same large pan, add another couple of spoonfuls of oil. Add the sliced peppers and saute. Add Turmeric Powder and the ground Masala paste.
5. Mix and cover and cook on low for about 3-4 minutes.
Enjoy!
We had it with Mint Dosa!
Comments
comments