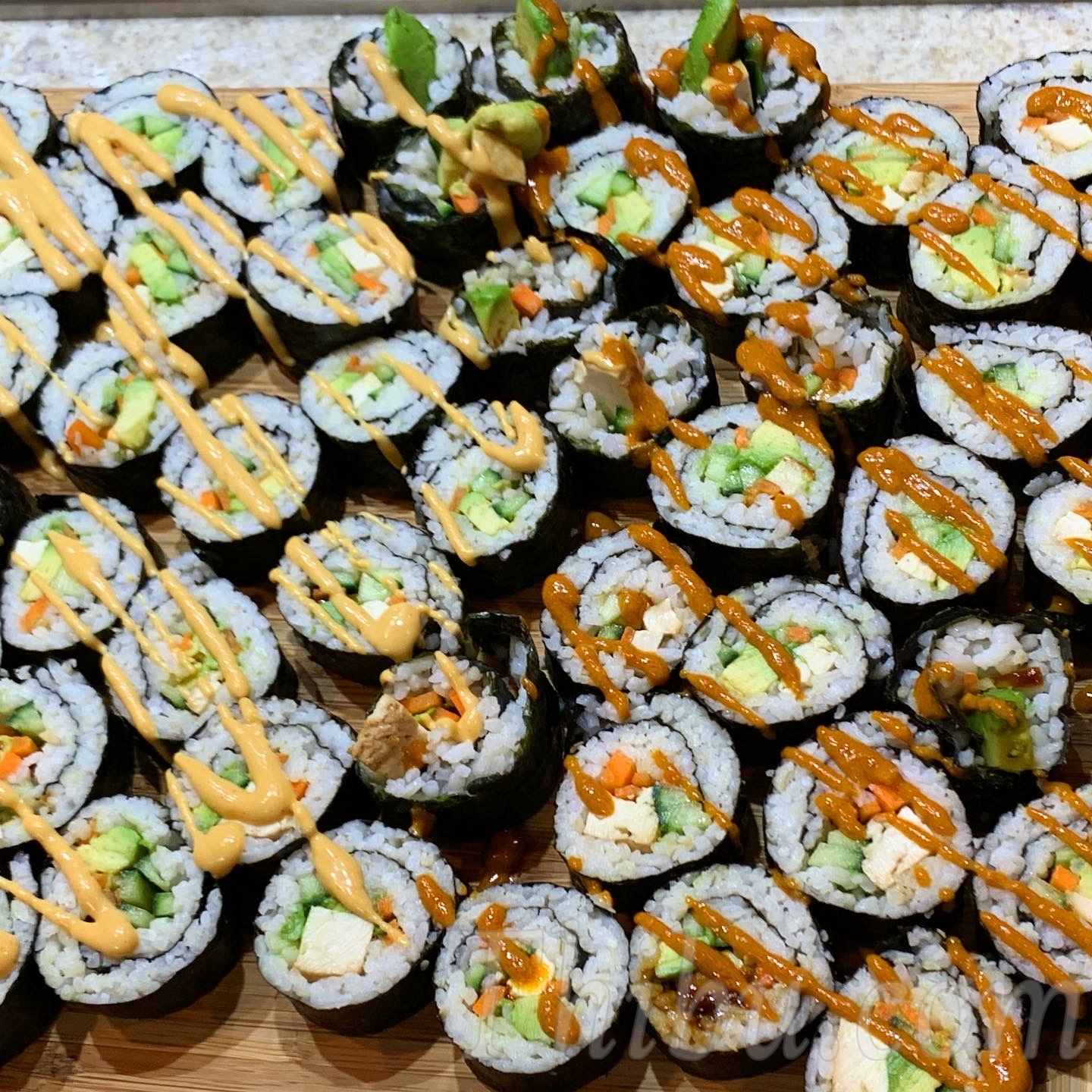 Vegan Cashew Mayo
This is such a versatile drizzle, spread, dip, sauce that can be added to so many dishes!! So flavorful, we love it!! And easy to make!
We've drizzled it on Sushi, on Pizza, spread it in Sandwiches and Burgers, and its an awesome dip with our Appetizers!
For a creamy texture, a good high speed blender is best.
What you'll need:
Unsalted Cashews – 1 cup (you can use raw cashews and soak for a few hours)
Siracha Sauce – 3 tbsps
Rice Vinegar (or lime juice) – 2 tbsps
Soy Sauce – 1/4 cup
Maple Syrup – 1/4 cup
Salt – 1 tsp or to taste
Water – about 1/2 cup or more as needed
Method:
Add all the ingredients to your blender and blend until smooth and creamy. Adjust water as needed, without making it too runny. Enjoy!!
Note: I used my vitamix and it was a breeze to blend to a creamy consistency. I did not soak the cashews.
Comments
comments