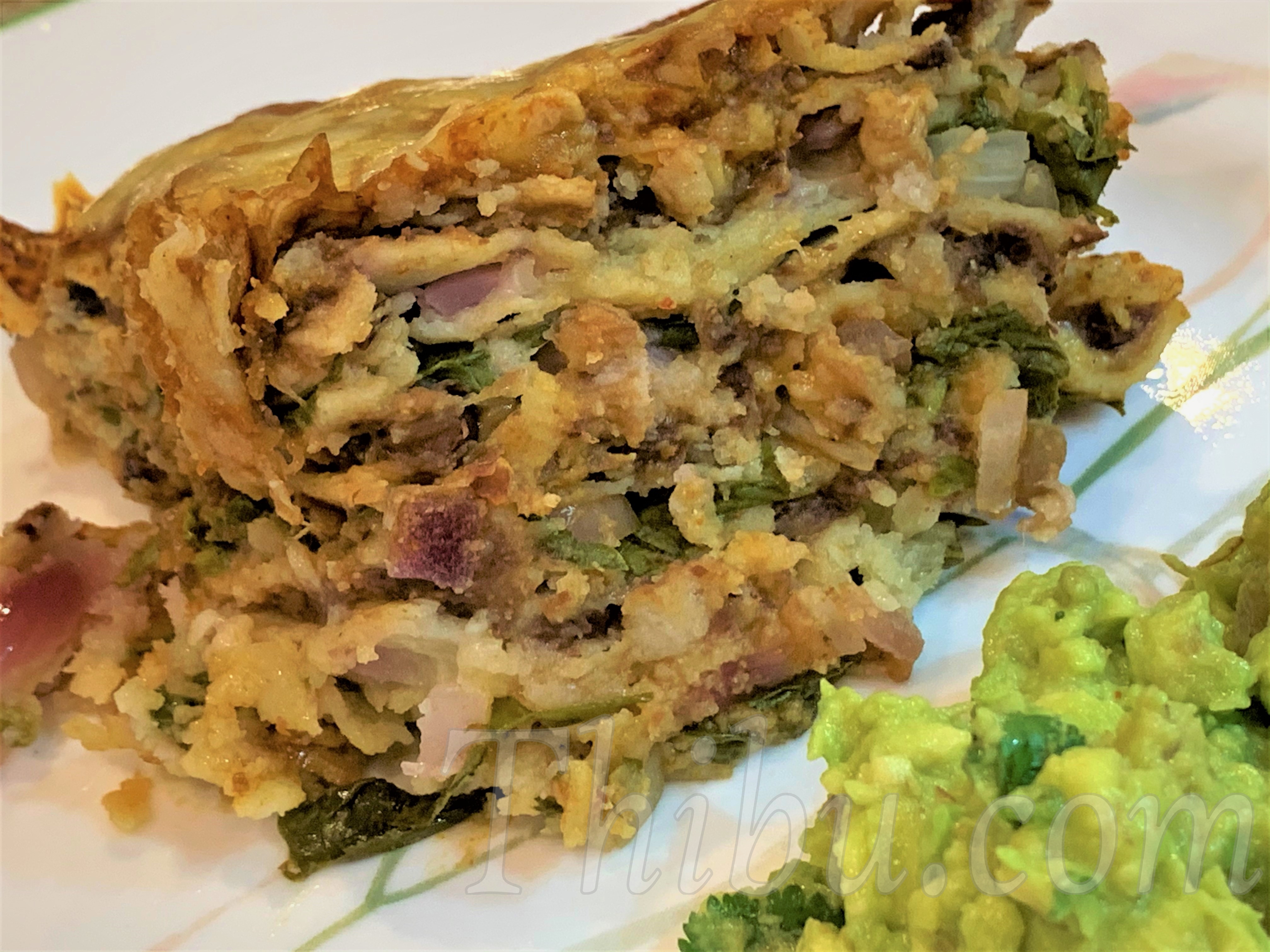 Vegetarian Lasanchilada (Lasangna style Enchilada)
My son and I made this together and we had so much fun doing it!! 🙂 He came up with the name!
The idea popped into my head the night before while sleeping.. lol. And I asked my son if he'd like to help with dinner and he was super excited. We decided what layer should have what filling and he did most of the layering. And he couldn't wait for it to be baked and for dinner time 🙂 It turned out great, was filling and delicious!
I made a side of simple guacamole and we had some chips as well.
What you'll need :
Corn Tortilla – about 15 (or however many layers you want)
Onion, chopped – 1/2
Spinach, chopped – 2 cups
Shredded Cheese – 1 cup (or as much as you want)
Refried Black Beans – 1/2 can or more
Enchilada Sauce – 1 cup
Taco Seasoning (optional)
Optionally you can also layer some Jalapeno pepper slices for some heat. And top off with chopped Cilantro.
Method:
Get your ingredients together to assemble.
Grease a baking dish (we used a souffle dish), and layer chopped Onion and 2 tbsp of Enchilada Sauce on the bottom.
Top with a Corn Tortilla.
Now start layering all the ingredients – Spinach, Onion, Shredded Cheese, Refried Beans, sprinkling some Taco Seasoning and Enchilada Sauce, between layers of Corn Tortilla.
On the topmost Tortilla, pour about 1/2 cup or remaining Enchilada Sauce, all around. Sprinkle some Shredded Cheese.
Bake in a 375F preheated oven for about 25 minutes. Let it rest for 4-5 mins. Cut and enjoy!
You can make a side of Guacamole or fresh Salsa to enjoy with this delicious Lasanchilada!!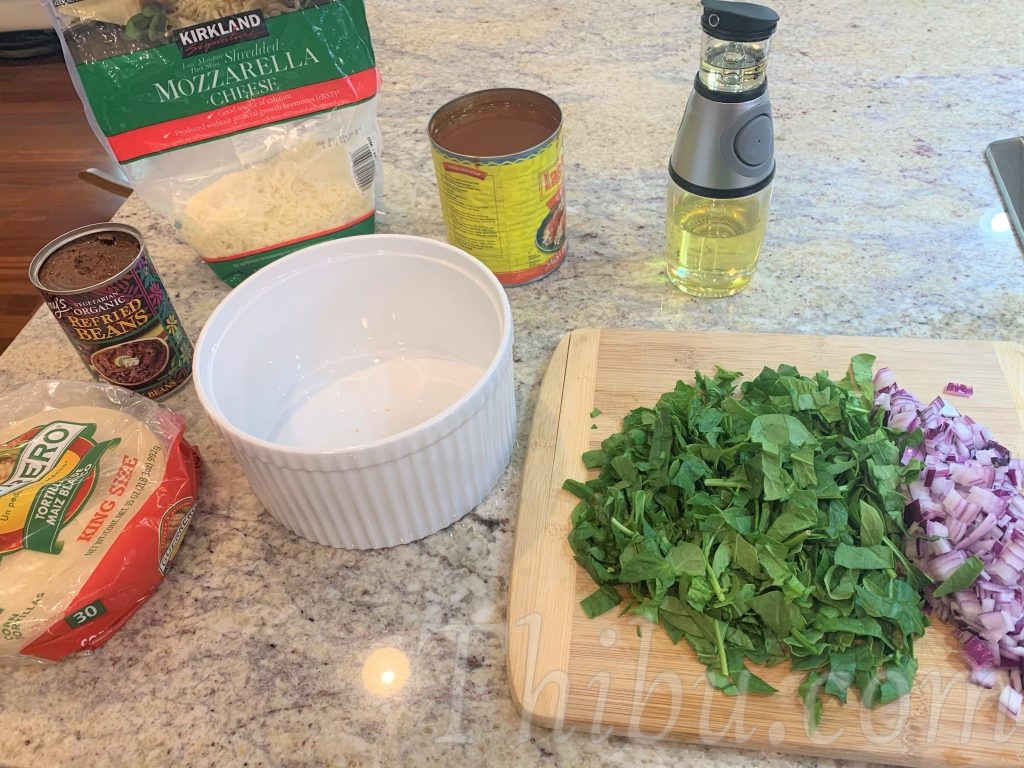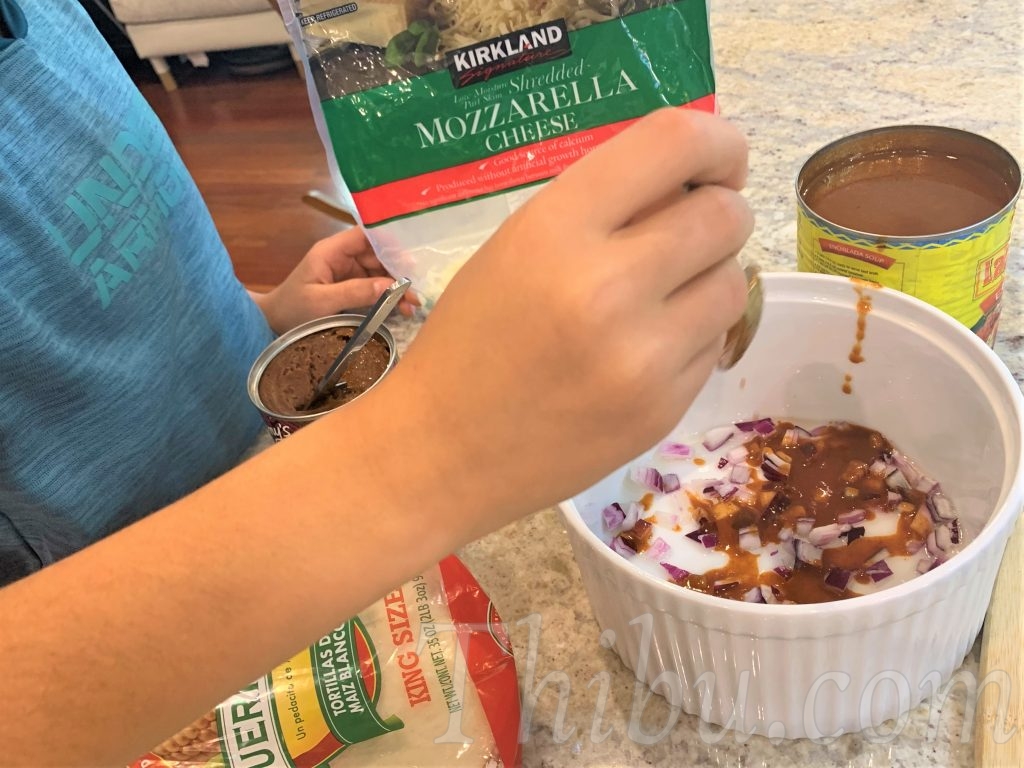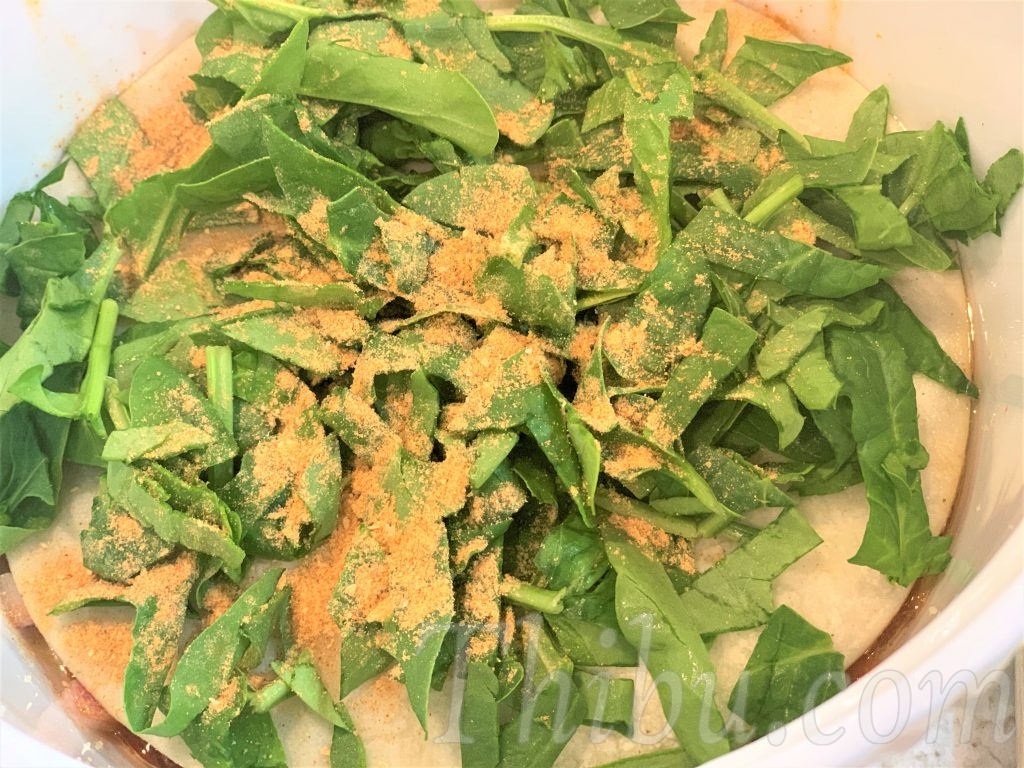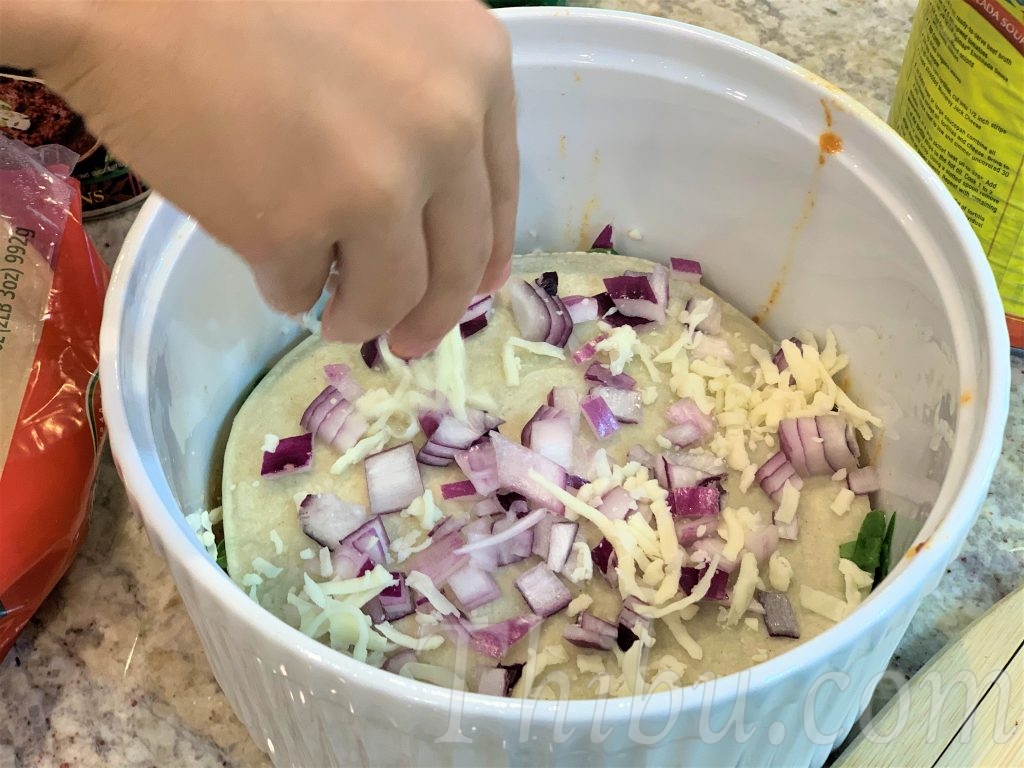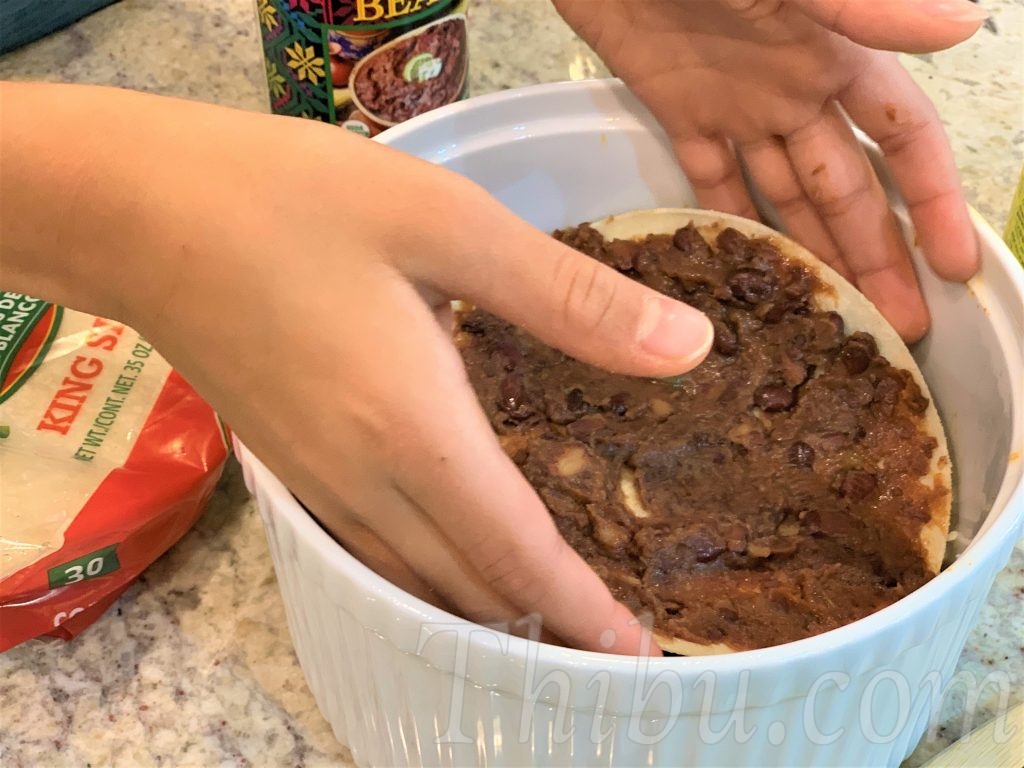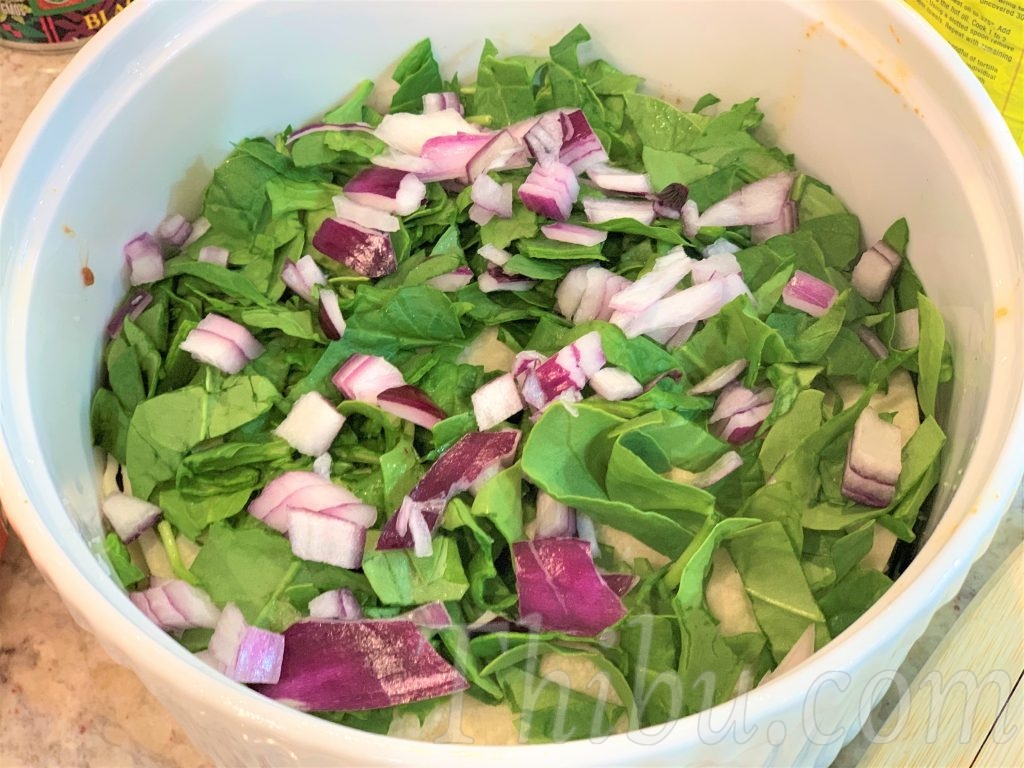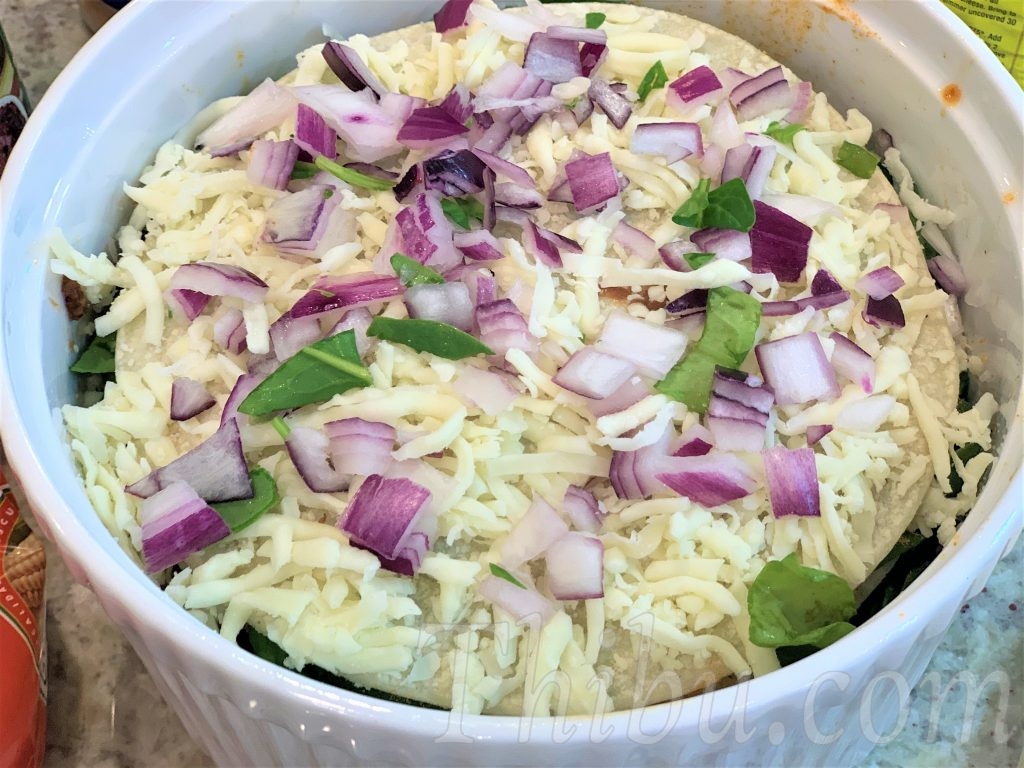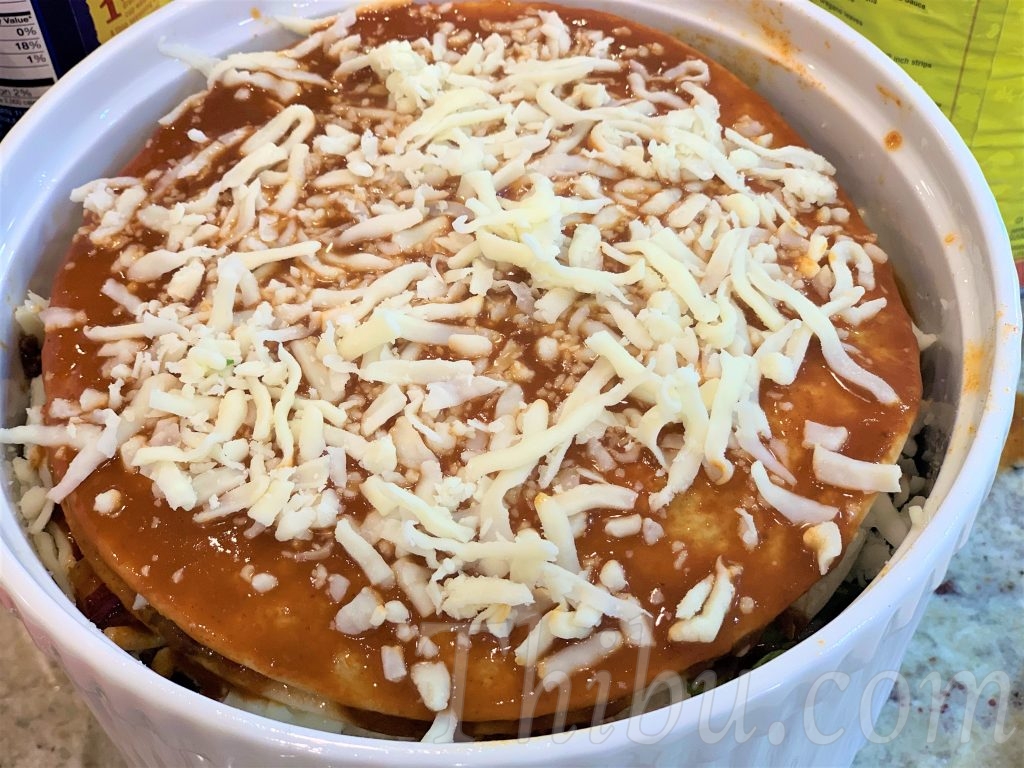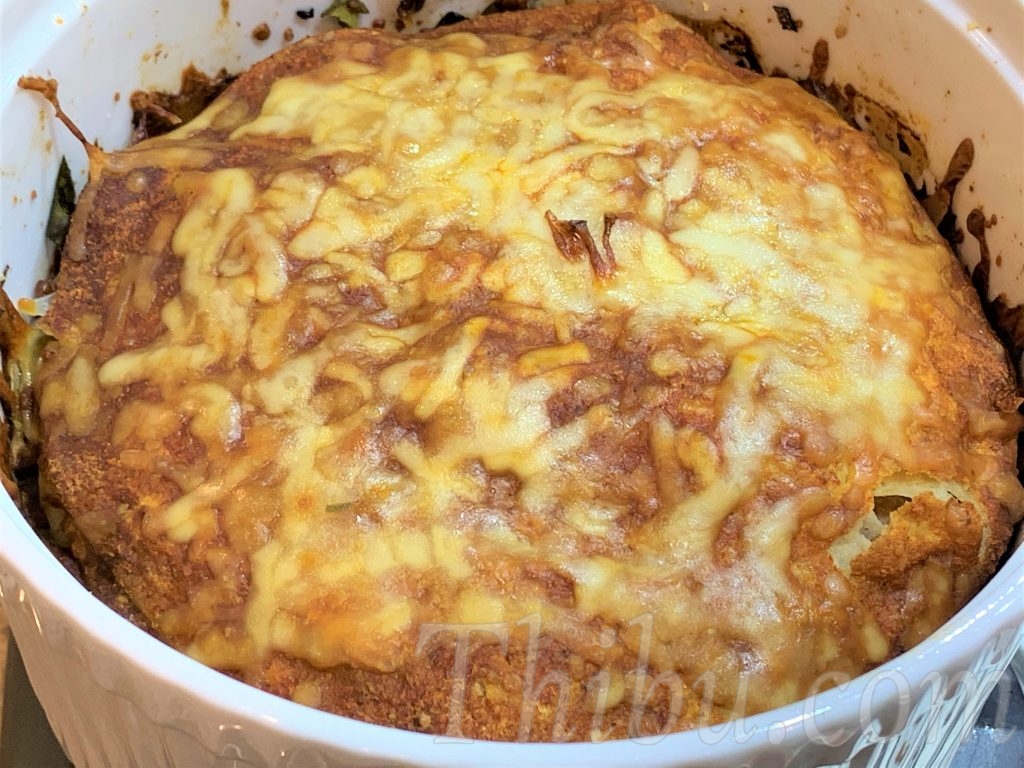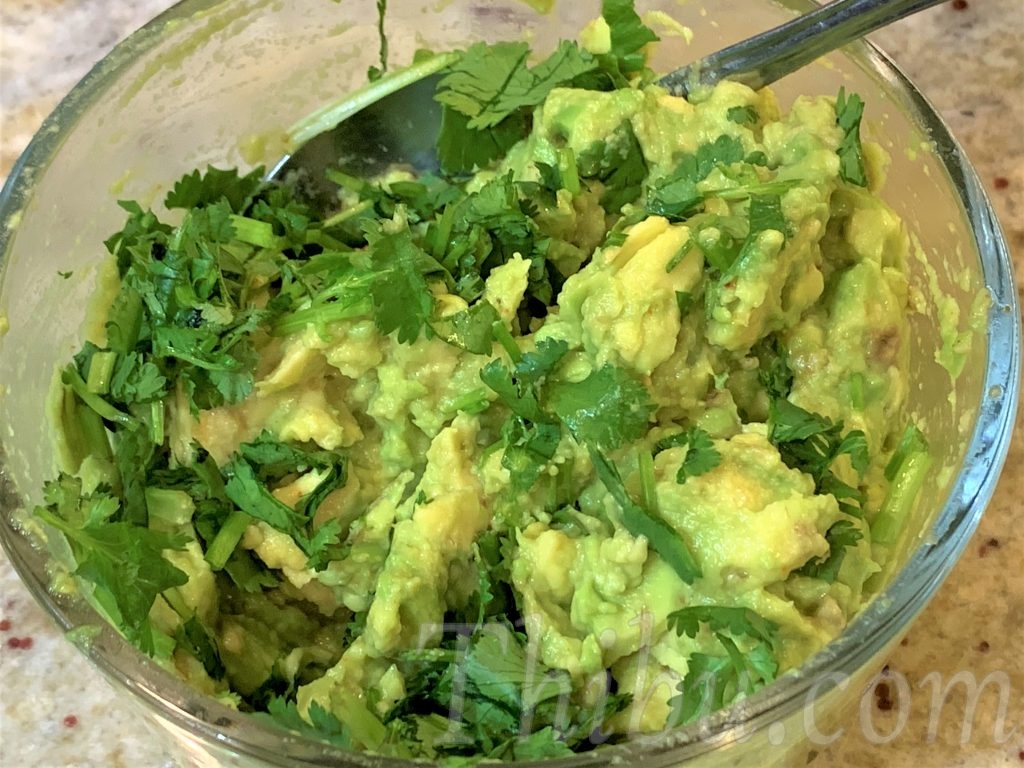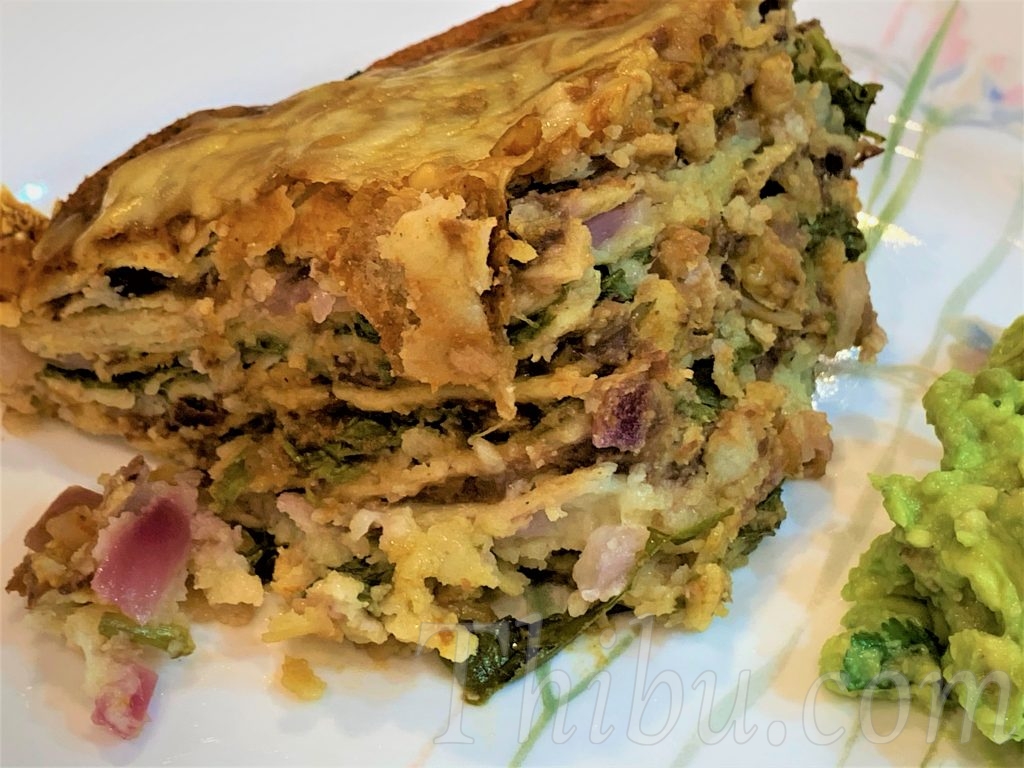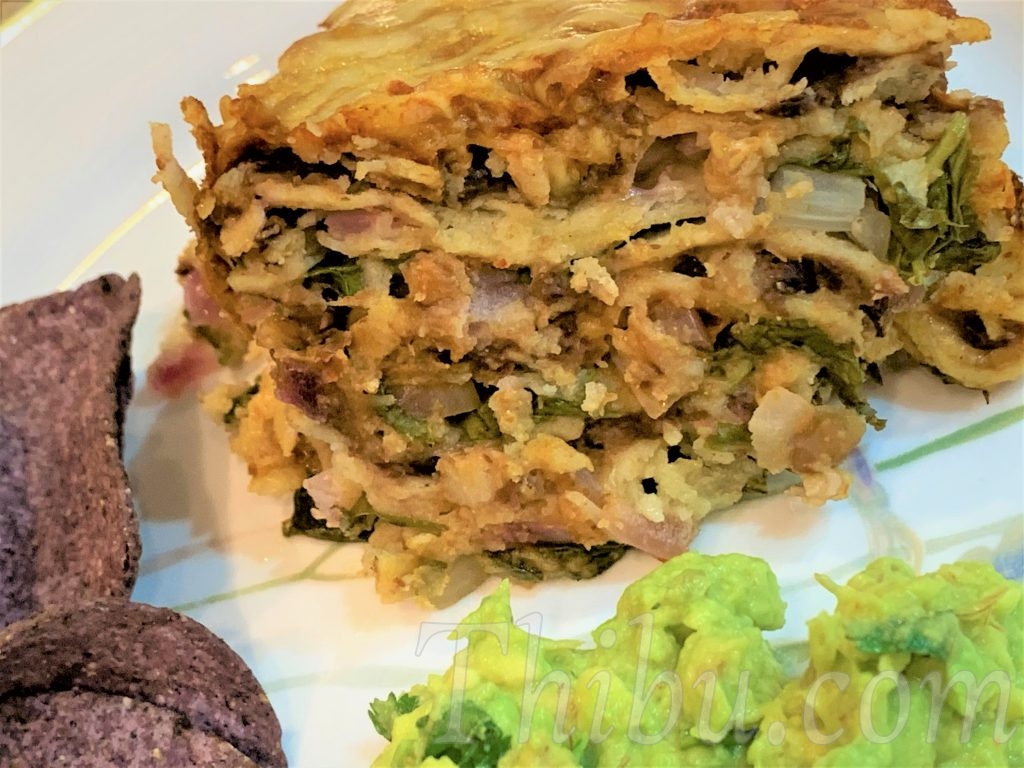 Comments
comments