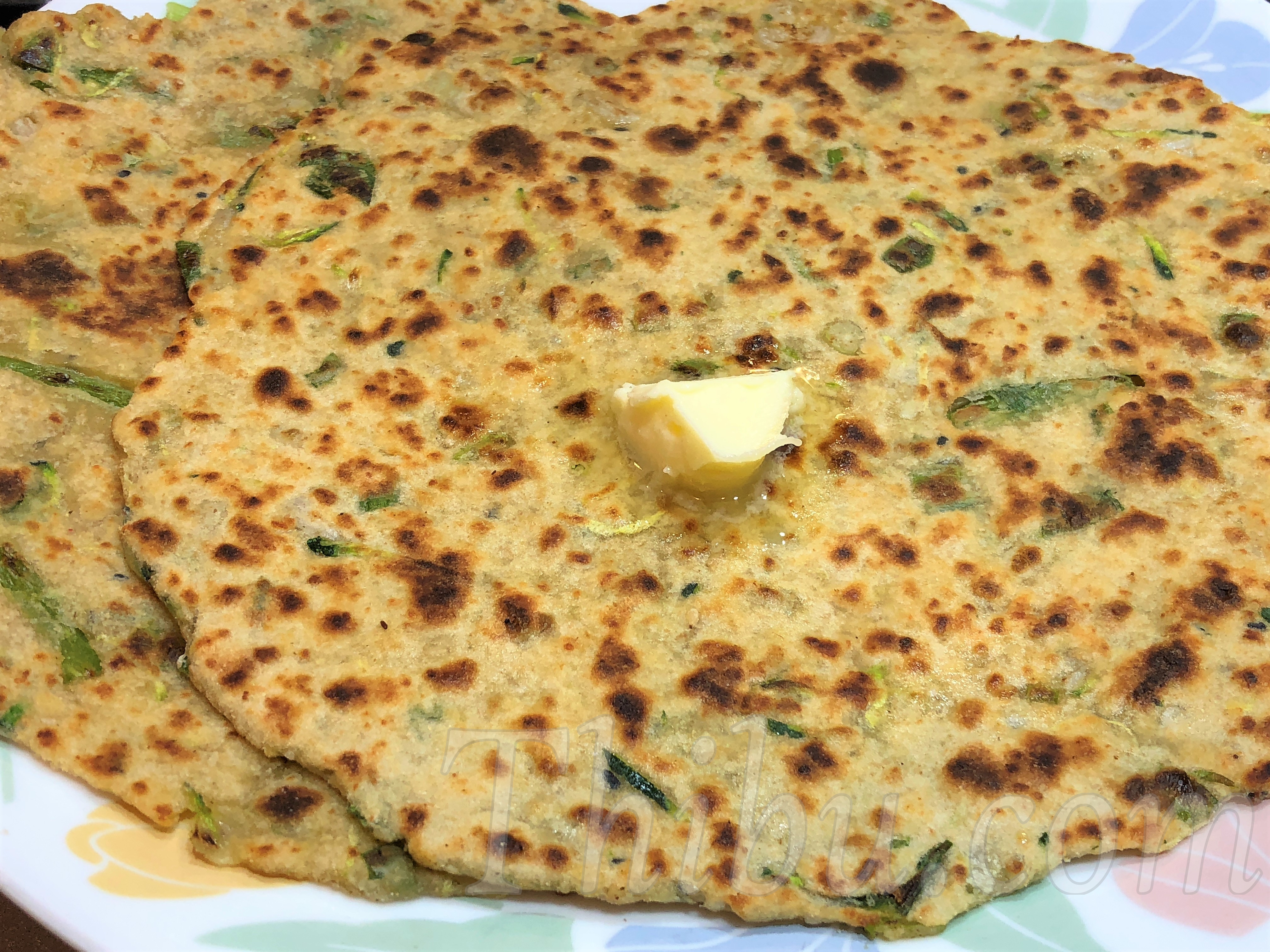 Wholesome Whole Wheat Parata with Green Onion Zucchini Paneer!!
Wholesome Whole Wheat Parata with Green Onion, Zucchini, Paneer, Nigella and Sesame Seeds!!!
I had a bunch of Green Onion and a Zucchini which I wanted to use up… and that where it started 🙂 Kids love Paneer, so added that. And for some flavor, Nigella and Sesame seeds.. and it ended up with these wholesome Parata! My kids love when I make fresh hot Roti or Parata or any bread 🙂
What you'll need:
Green Onion Sliced- 1 bunch
Zucchini Grated – 1
Paneer Grated – 1/2 block
Jalapeno Pepper Seeded and Sliced (or finely chopped) – 1
Nigella Seeds – 1 tsp
Sesame Seeds – 1 tsp
Salt to taste
Whole Wheat or Chapati Flour – about 4 cups
Water as needed
Method:
Mixing the dough:
Slice the Green Onion, Grate the Zucchini and Paneer and Seed and Slice the Jalapeno Pepper. I sliced the chili pepper because my kids could pick them out if too hot for them. You can chop finely if you can handle it 🙂 Add them into a mixing bowl.
3. Let the dough rest for about 30 minutes or longer.
Rolling the Dough:
Keep some flour in a plate near by for dusting, and a rolling pin and mat/board to roll.
Take about a tennis ball sized dough (or a bit smaller), roll into a ball and flatten with your palm. Coat with flour and roll the Parata.
  Heat a Griddle/flat pan, and cook the rolled Parata on both sides to a nice golden. Add butter or ghee or oil while cooking (optional).
Keep going and roll and cook all the Paratas!
Serve hot, eat hot!!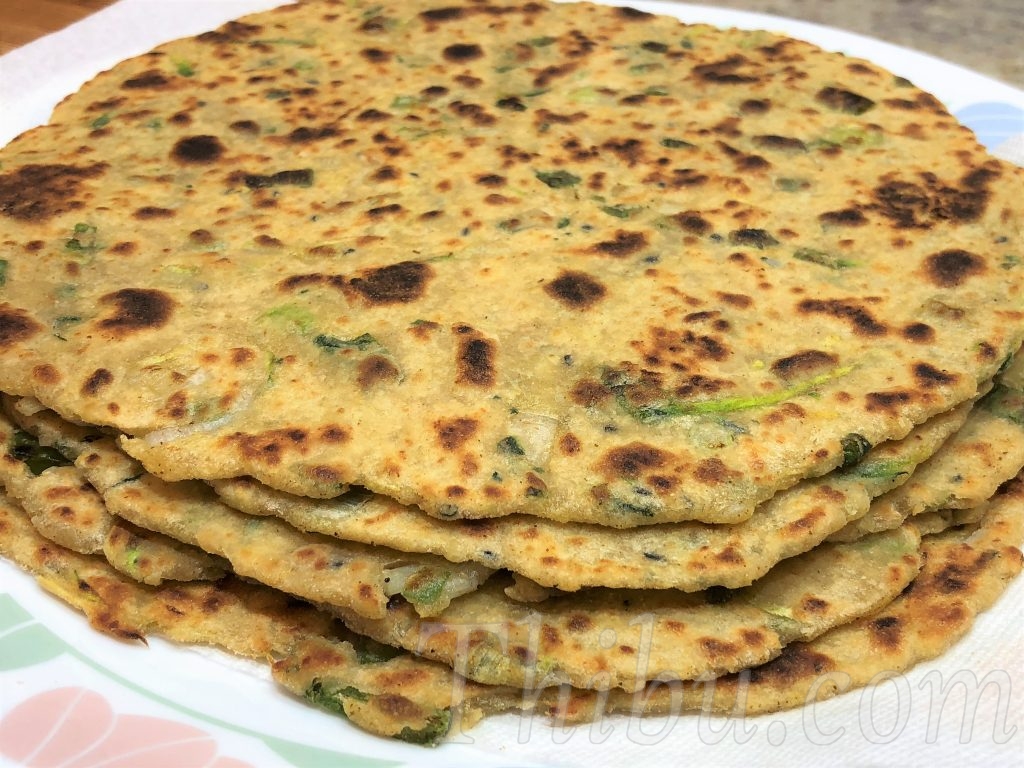 My kids love it with a dollop of butter… they love seeing it melt 🙂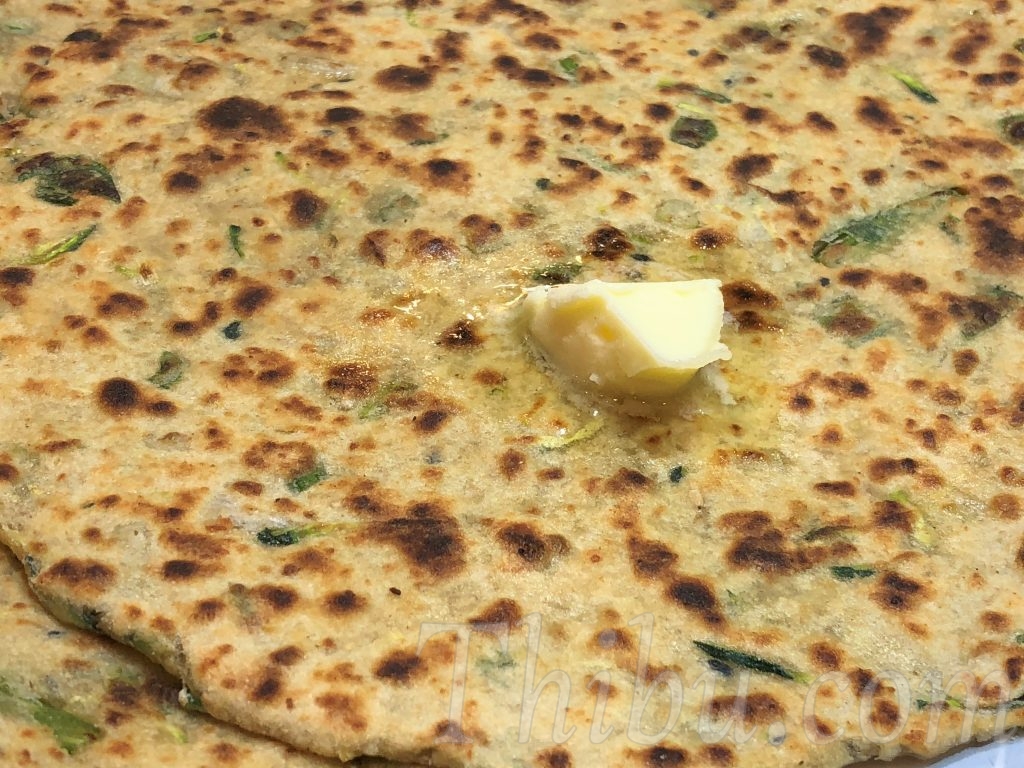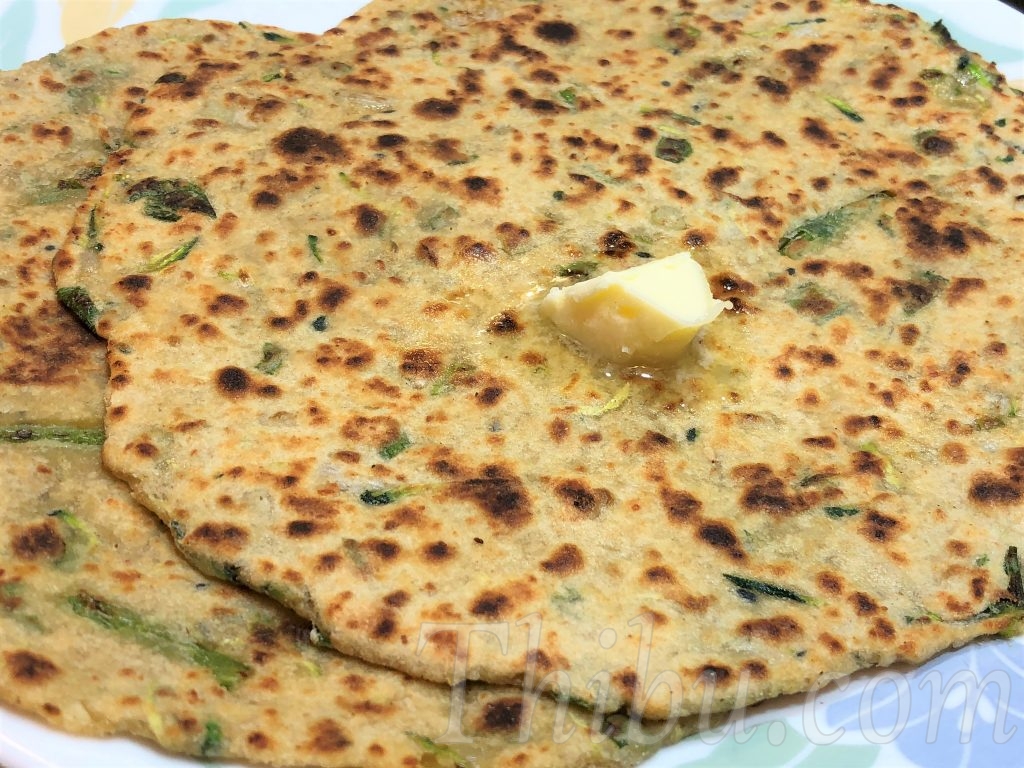 and some spicy pickle for us.. along with yogurt! Enjoy! 🙂