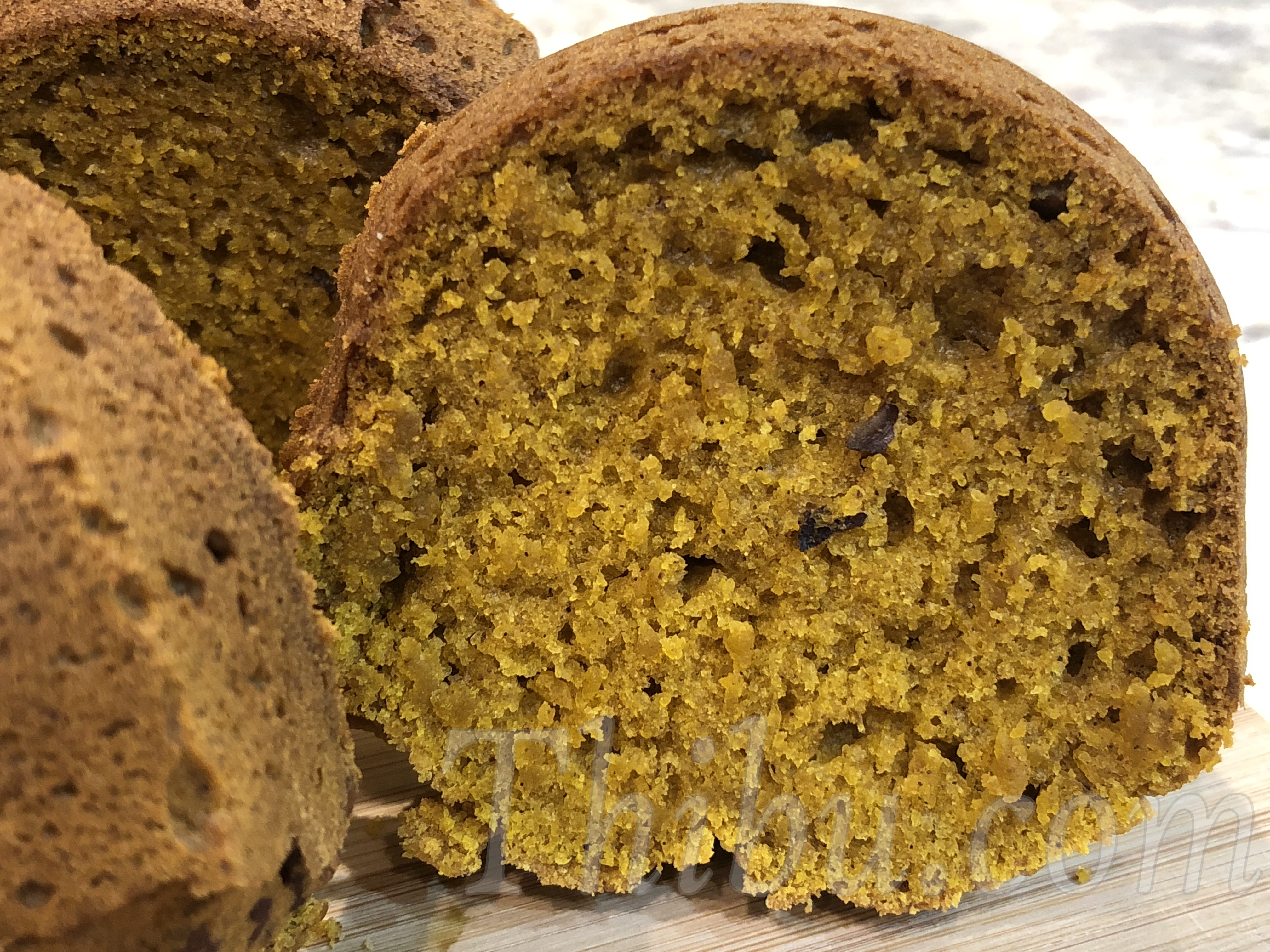 Spicy Pumpkin Walnut Bread
After my son made Pumpkin Rolls couple of days back, I still had some Pumpkin Puree left over. So, made some Spicy Pumpkin Walnut Bread to go with the Fall weather! 🙂 With Cinnamon and Nutmeg, this smells divine! And tastes sooo good! Perfect with a hot cup of tea!
What you'll need:
Butter (softened or microwave for 30 seconds to soften) – 1 stick
Sugar – 1 cup
Eggs – 2
Pumpkin Puree – 1 can (15 oz)
Salt – 1/2 tsp
Ground Cinnamon – 1 tsp
Ground Nutmeg – 1 tsp
Baking Powder – 1/2 tsp
Baking Soda – 1 tsp
All Purpose Flour – 2 cups
Chopped Walnuts – 1/2 cup
P.S – I personally dont like my sweets too sweet. If you're like me, this recipe would work fine if you reduce sugar to 1/2 – 3/4 cup.
Method:
Heat the oven to 325 deg F. I set it to convection Bake.
In the meantime, in a large mixing bowl, mix in the softened Butter and Sugar well.
Next add the eggs one by one and mix in well.
Mix in the Pumpkin Puree. Its totally ok that it will look grainy.
Add the Salt, Ground Cinnamon, Ground Nutmeg, Baking Powder and Baking Soda. Mix.
Add the Flour 1 cup at a time and mix well.
Add the chopped Walnut and mix.
Pour into 2 greased Loaf Pans, I used a Bundt cake pan, and bake in the oven for 60 minutes or until done (a toothpick inserted in should come out clean).
Cool on the rack for a few minutes. Enjoy!!
Comments
comments