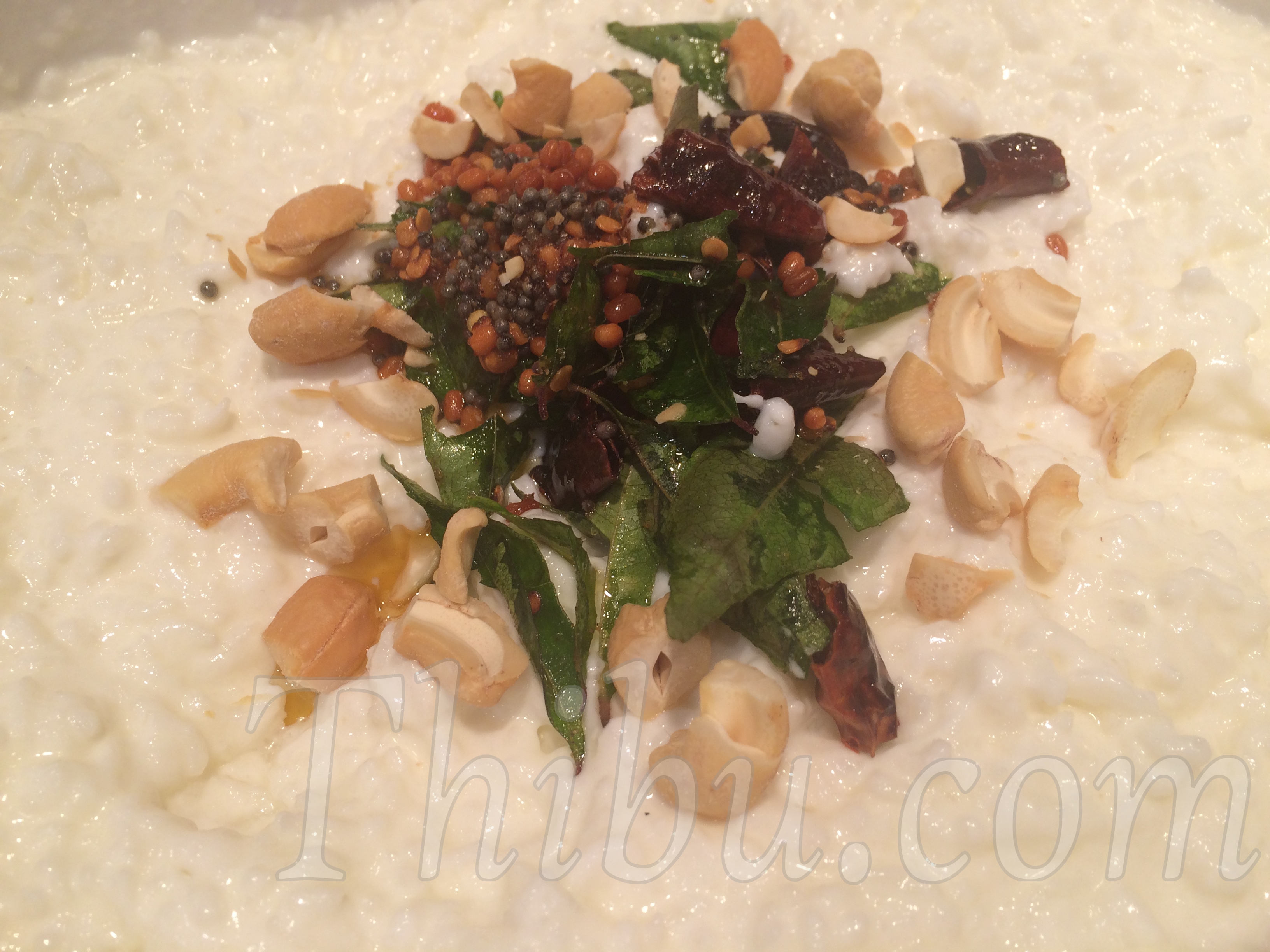 Yogurt Rice
This is such a mouth watering dish, and one that meals don't end without! This is the simplest version. I usually also add pomegranate seeds or fresh grapes, which I have not added here.
1. In a small pan, add 1 -2 tsps of oil and make the seasoning. Add Mustard Seeds, Urad Dal, Asafoetida and let it splutter. Add green or red chilies and curry leaves.
2. Add the seasoning and salt to taste and mix with pre-cooked and cooled rice. Add roasted cashews and yogurt.
3. Mix and Enjoy!
Comments
comments