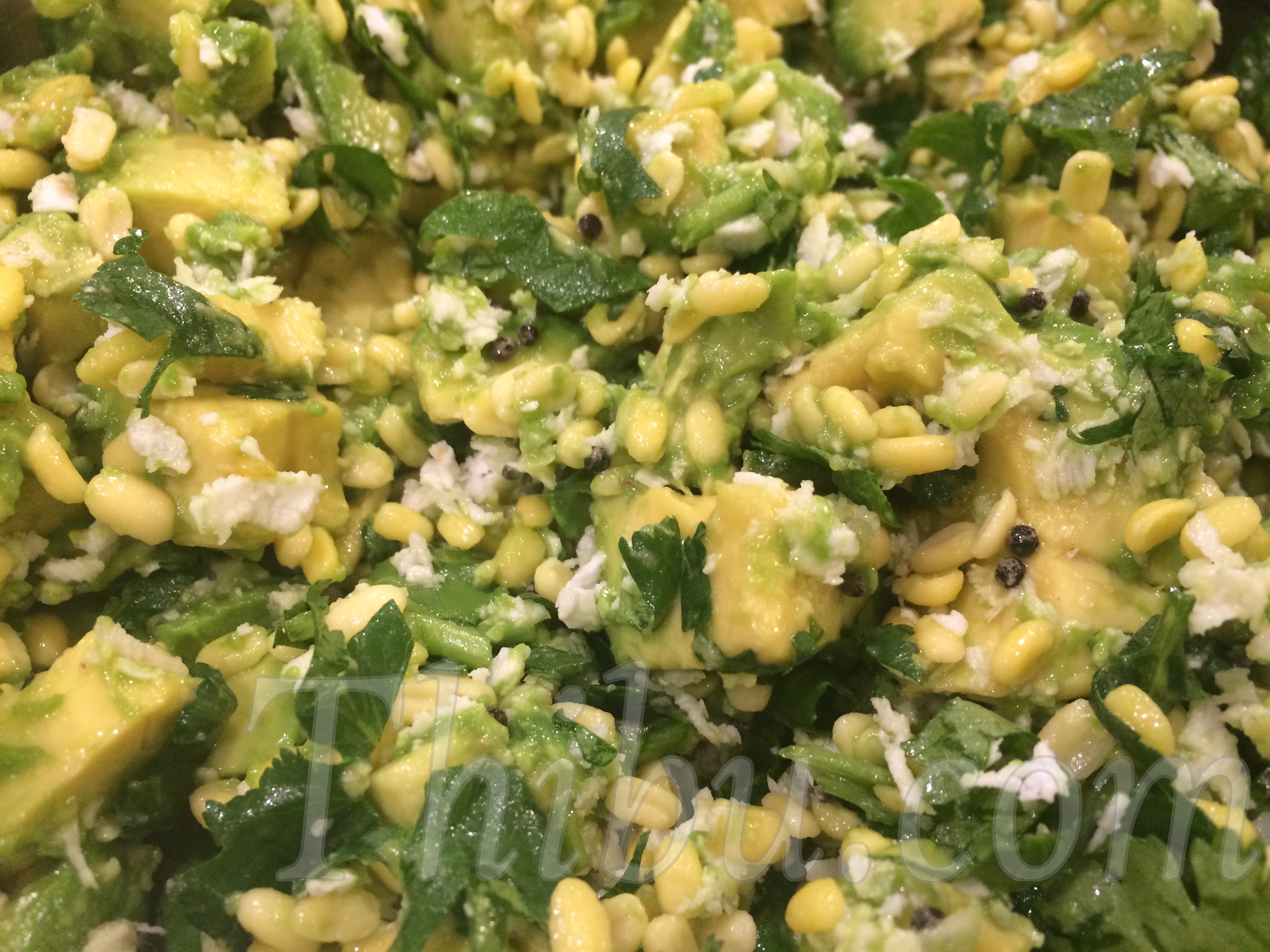 Avocado Moong Dal Kosambari (Salad)
Kosambari is a very typical salad made in Karnataka, India. Usually its made by seasoning soaked moong dal (hesaru bele) or channa dal (kadale bele). I gave it a bit of twist by adding Avocado.
What you'll need:
Moong Dal (soaked for atleast an hour) – 1/4 cup
Avocado cubed – 2
Shredded fresh coconut (frozen is ok) – 1/4 cup piece
Salt to taste
Cilantro Chopped – a few sprigs
For Seasoning –
Oil – 1 tsp
Hing/Asafoetida – 1/4 tsp
Mustard Seeds – 1/2 tsp
Green Chilies Chopped – 2
Method:
1. In a small pan, add the Oil. When warm, add Hing and Mustard Seeds. When the seeds start to splutter, add the Green Chilies. Turn off heat.
2. Add the soaked Moong Dal, Shredded Coconut, Cubed Avocado, Chopped Cilantro, Salt and the Seasoning into a bowl.
3. Mix together and Enjoy!
This was my dinner.. Avocado Kosambari and Teriyaki Edamame!
Comments
comments