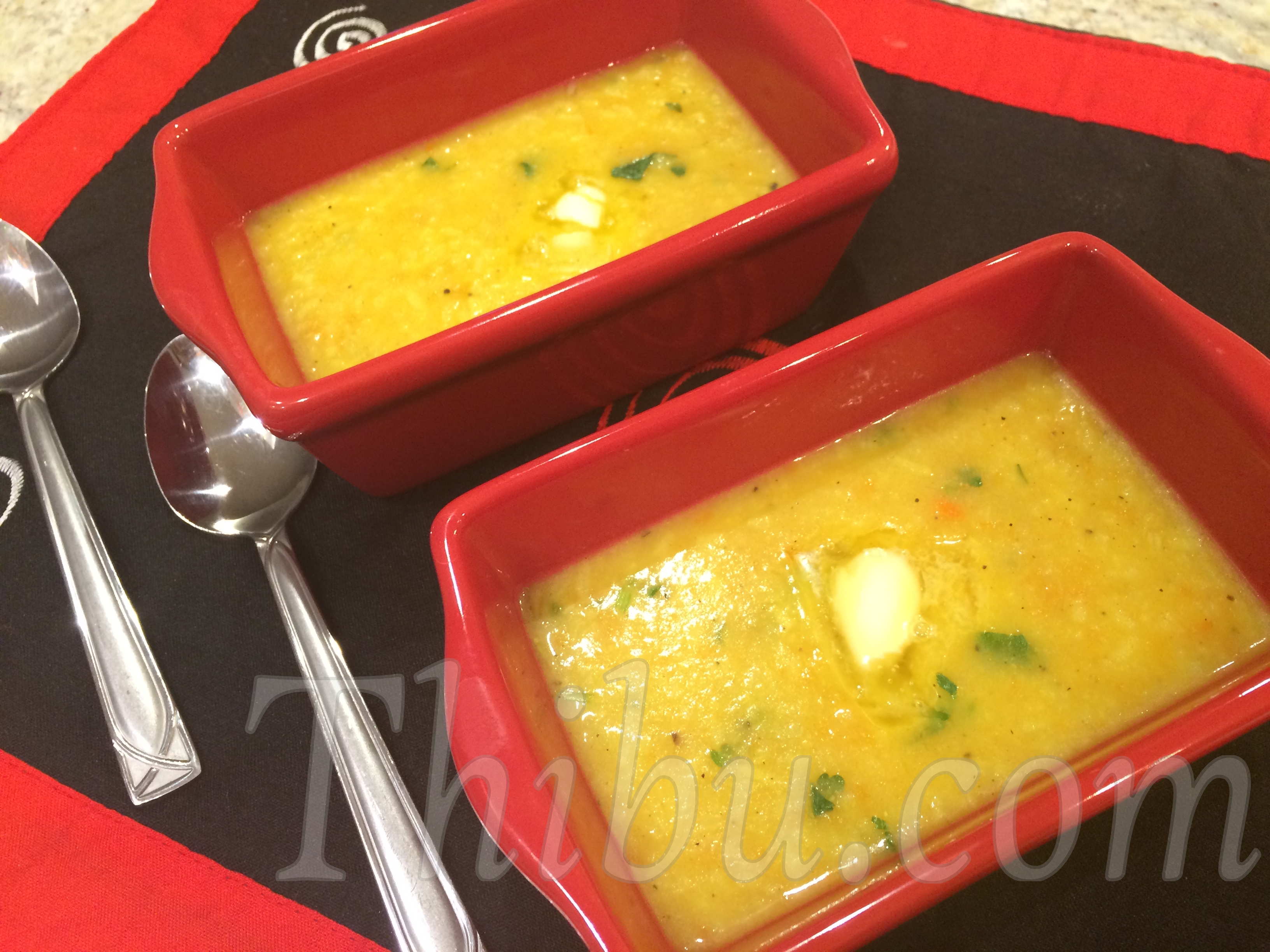 Carrot & Rice Kanji
A simple rice khanji soup, another one pot meal. Nutritious, easy to digest, simple comfort food.
What you'll need:
Sona Masoorie Rice or any type of rice – 3 cups
Baby Carrots (shredded) – 3 cups
Garlic – 4 cloves (chopped)
Ginger – 1 1/2 to 2 inches (chopped)
Fennel Seeds – 1 tsp
Fenugreek (Methi) Seeds – 1 tsp
Turmeric Powder – 1 tsp
Cumin Powder – 2 tsps
Freshly Ground Pepper – 2 tsp
Coconut Milk – 1/2 can
Cilantro – a small bunch, finely chopped
Salt to taste
Method:
1. In a large pot, add the washed Rice, Shredded Carrots and about 12 cups of water. Cover the pot and bring to boil and reduce to medium low.
2. Add the Ginger, Garlic, Fenugreek Seeds, Fennel Seeds and Turmeric powder. Continue to boil until the rice cooks and becomes soft and mushy. Add additional water as needed. Whisk occasionally.
3. Add the Ground Pepper, Cumin Powder, Coconut Milk and Chopped Cilantro. Add more water as needed. Continue to boil for another 5-10 minutes.
4. Serve hot with some pickle and ghee or butter. Enjoy!
Here is another version made with Carrots, Sweet Potato and Onion and no Coconut Milk –
Comments
comments