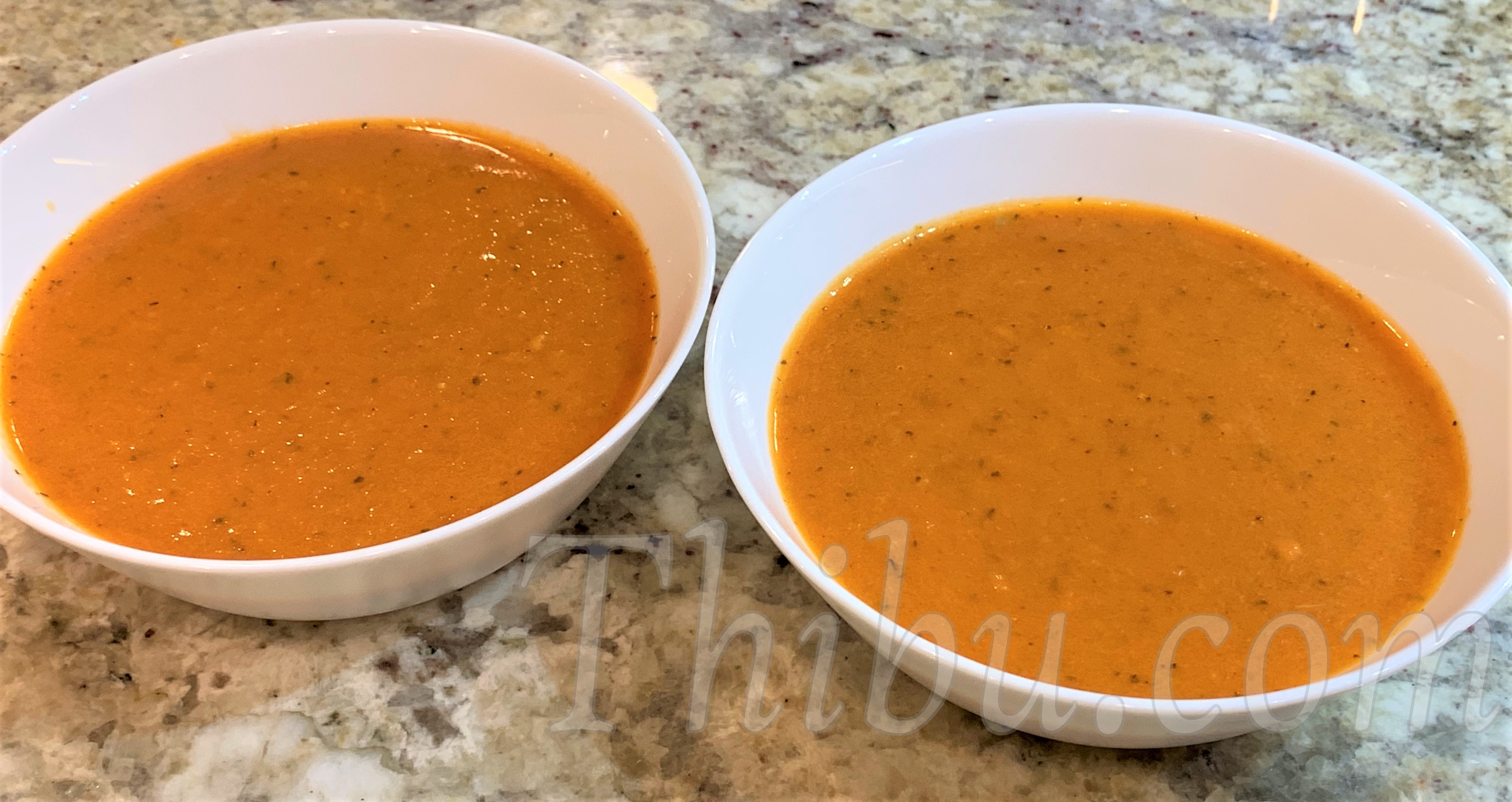 Simple Tomato Soup
This is a very simple soup to make, my 10 year old made it. I instructed my kid to make the tomato soup, while my husband watched. My other son and I made a couple of loaves of French Bread.
I did blend the soup, because of how hot it was. He added the cream on top to dress the bowls 🙂
S
o impressed with these 10 year olds!! Effects of including kids in the kitchen from early on and giving some freedom with some supervision. Yes, there might be more cleanup to do, and it can be stressful, but it pays off.
What you'll need:
Onion, roughly chopped – 1
Diced Tomatoes – 2 cans
Ginger – 1 inch
Green Chilies – 2
Italian Herbs, dry blend – 1/4 cup
Salt to taste
Whipping Cream – 1 tbsp + extra for topping (optional)
Method:
Saute the Onion in Olive Oil.
Add the Tomatoes, Ginger, Green Chilies, Herbs, and Salt.
Let it cook on low-med for about 5-10 minutes.
Add the Cream and blend (I used an immersion blender).
Pour into bowls, top with cream if you like. Enjoy!
Comments
comments