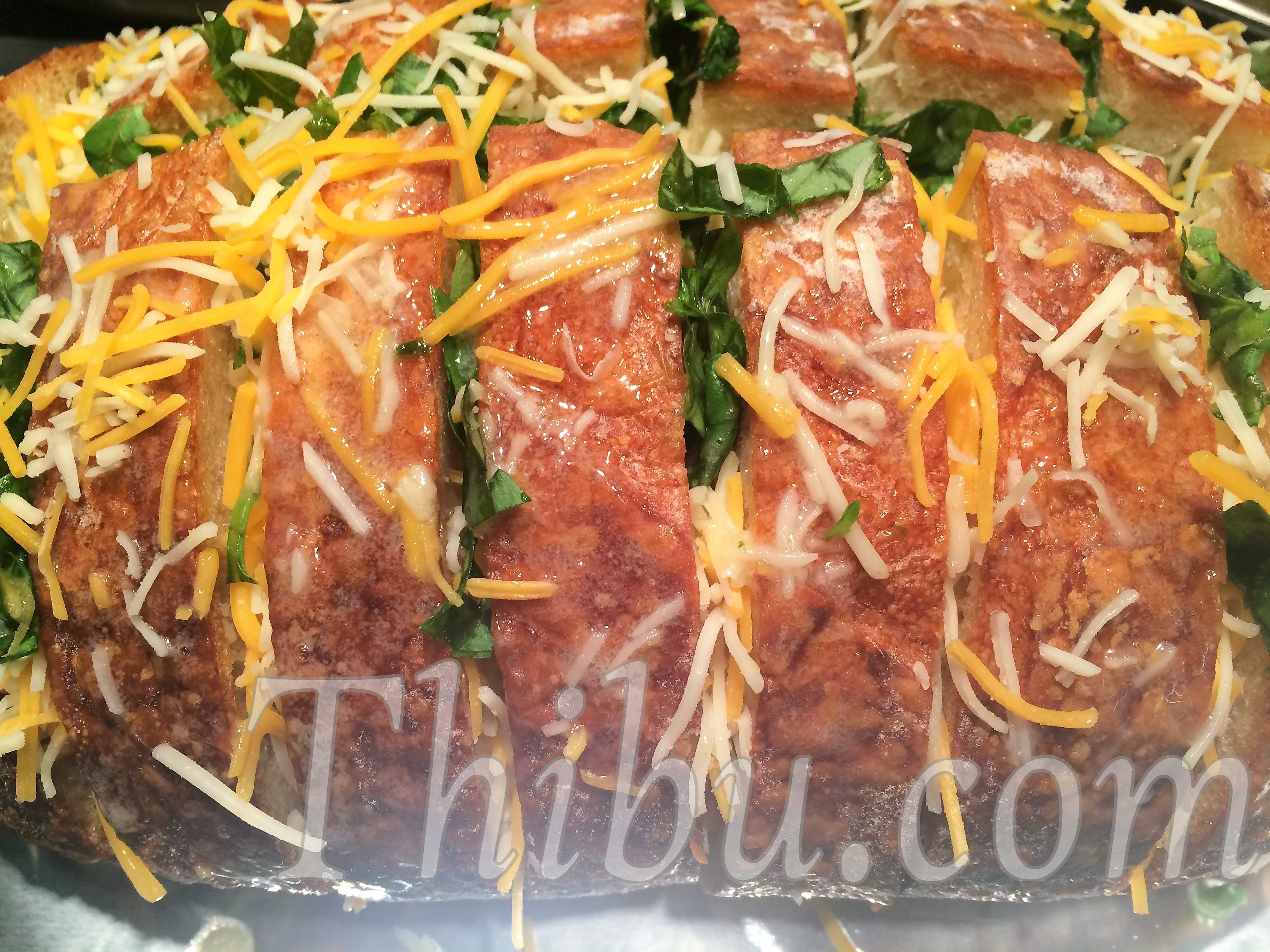 Cheesy Baked Bread
This super delicious warm cheesy bread would be great as an appetizer or as a side with holiday dinner or any special meal! And it is super easy to make.
Here's what you'll need:
1 Loaf of Artisan Bread
Shredded Cheese
Basil Leaves
Melted Butter
Seasoning of choice
To assemble:
Get a loaf of good artisan bread and slice it almost all the way but not fully.
Stuff grated cheese into the slice pockets.
Stuff chopped Basil into the slice pockets.
Brush the bread all over with melted butter. You can add your favorite seasoning to the butter.
Wrap in foil and bake in a 350F pre-heated oven for about 10 mins.
Enjoy!!
This bread can be pre-assembled a few hours earlier and stored in the fridge and heated in the oven in time for dinner.
Comments
comments