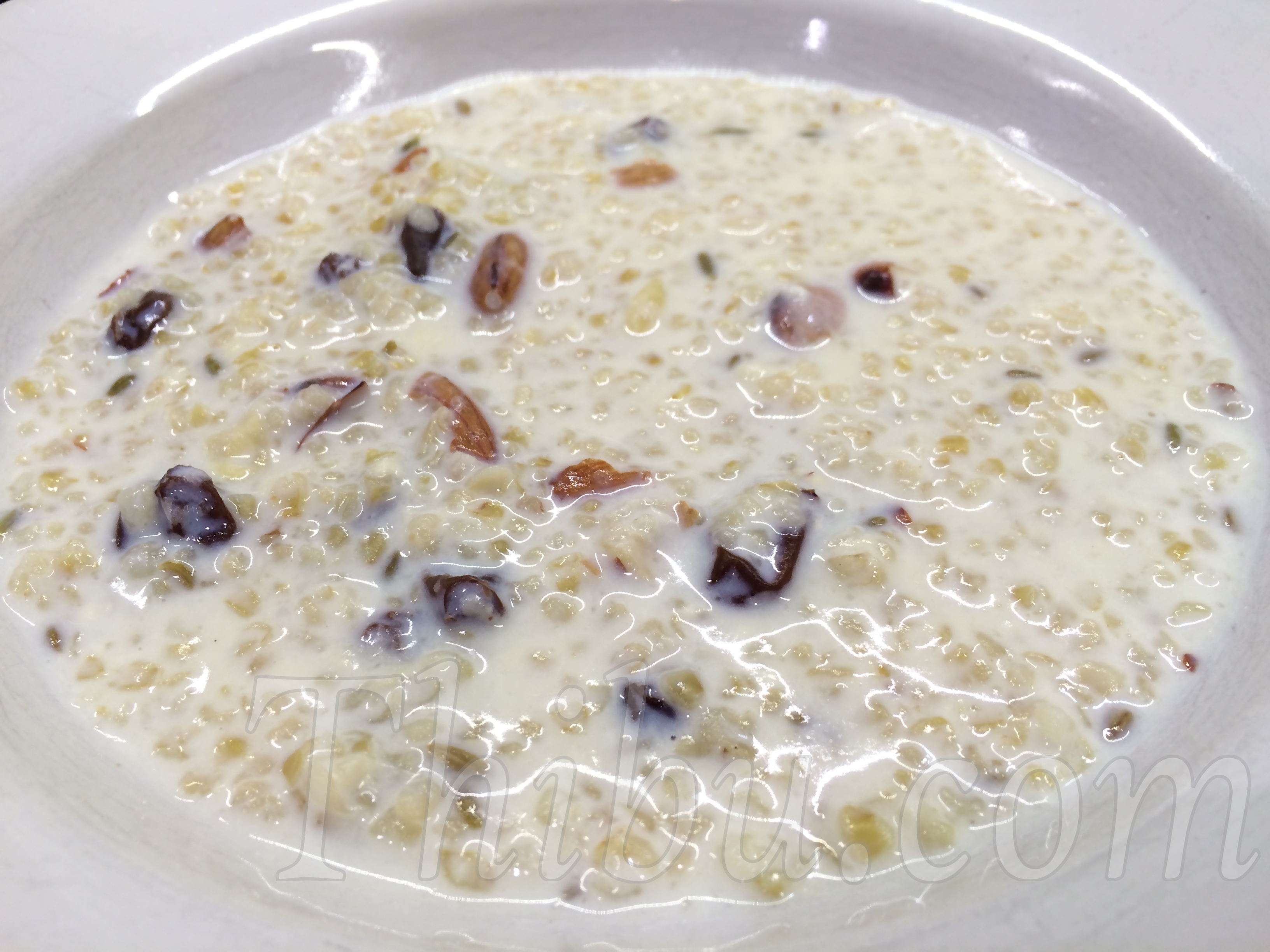 Daliya (Broken wheat) Poridge Breakfast
This is something my in-laws eat every day with breakfast and with dinner. So its usually only made when they are visiting us. A couple of times my little ones and I have eaten it during that time and one of my little one really took to it. Since their last visit he has been asking me to make this often for him and I've been.
Its really a nutritious porridge. I don't add sugar, but if you did you could probably call it kheer as well.
What you'll need:
Daliya or Broken Wheat – 1/2 cup
Milk – 2 cups
Fennel Seeds or Saunf – 1 tsp
Raisins – 2 tbsp
Almonds Chopped – 8 to 10
Cardamom Powdered – 2 to 4 (optional)
Saunf or Fennel Seeds have some excellent digestive properties among other benefits.
Method:
1. Cook the Daliya with water in a pressure cooker or in a pan until soft (similar to rice). Note that extra daliya could be cooked and kept in the refrigerator for upto 3 or 4 days and just the amount needed at a time could be taken out.
2. In a saucepan, add all the ingredients – cooked Daliya, Milk, Fennel Seeds, Raisins, Chopped Almonds and Cardamom.
3. Bring to boil, reduce heat and let simmer for about 10-15 minutes – until the milk has thickened a bit and all ingredients are well incorporated. Enjoy a hearty breakfast!
Comments
comments