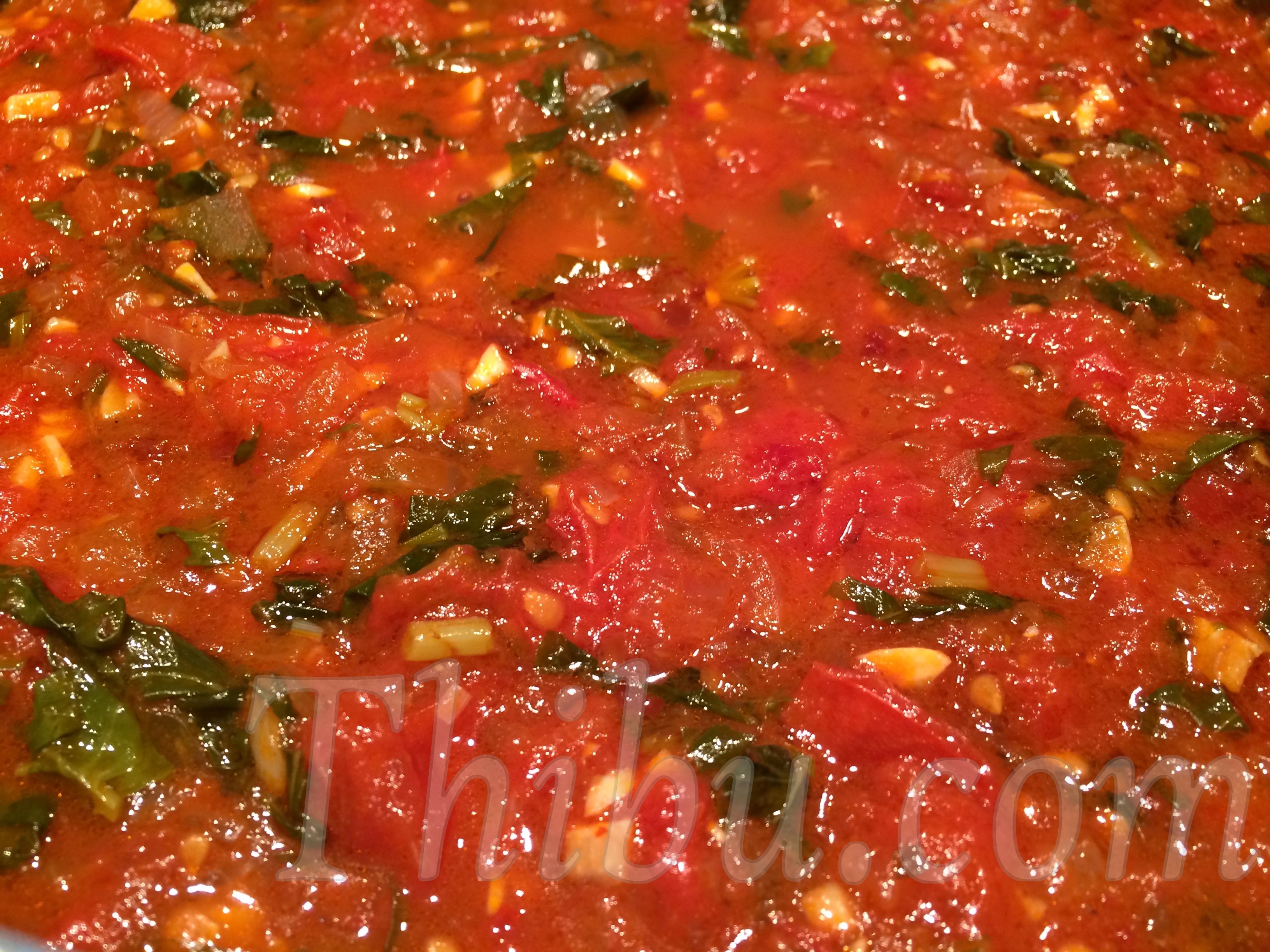 Fiery Arrabiata sauce
This is one of the yummiest pasta sauces, we love the heat! And its also one of the easiest sauces to make. With so many tomatoes growing in the garden, I thought I'll make some to keep.
As the sauce was cooking, my little one came and said "something smells so good!". Too bad he may not be able to eat this, too spicy! I did make another batch of sauce with no chilies for the kids.
What you'll need:
Red Chili Flakes – 2 tbsp or to taste
Garlic finely chopped – 8 large cloves
Onion finely chopped – 1/2 large or 1 medium
Tomatoes chopped – 4 large
Fresh basil leaves chopped – about 1 cup
Salt to taste
Olive oil – 3 to 4 tbsp
Method:
1. In a large pan, pour the olive oil and add the red chili flakes. Keep on low-medium heat for about 5 mins. The oil becomes spicy with the red chilies.
2. Add the chopped garlic and onion and saute.
3. Add the chopped tomatoes and salt. Cover and cook on medium heat until the tomatoes are soft and the sauce thickens. Juice from tomatoes slowing start evaporating.
4. Add the fresh basil and cook another 5 mins. Switch off.
5. Use right away with cooked pasta or store in a jar. Enjoy!
Comments
comments