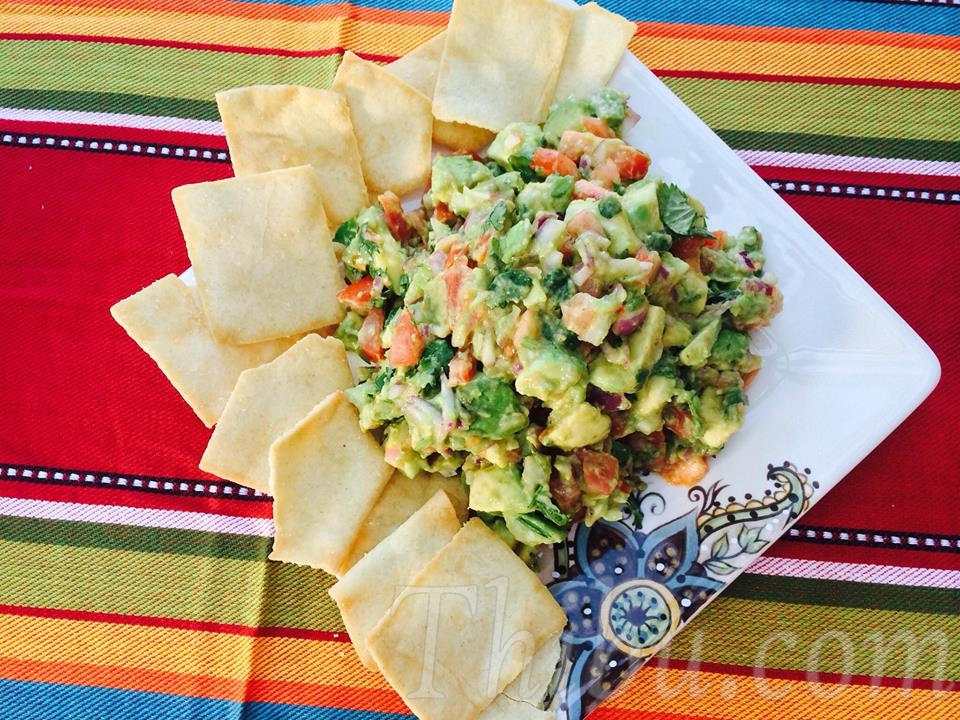 Guacamole
To celebrate my new Mexican table cloth (that just came in the mail), I decided to make some Guacamole for snack. I didn't have tortilla chips on hand, but used the pita chips instead.
What you'll need:
Ripe Avocados (cut into chunks) – 2 no.
Red Onion (finely chopped) – 1/3
Tomato (finely chopped) – 1
Green Chilies (finely chopped) – 2 to 3 or to taste
Cilantro (finely chopped) – a few sprigs
Juice of 1/2 Lime or Lemon
Note: I don't use green chilies since its too hot for kids and they are unable to pick it out yet. So I add a bit of Red Chili Powder.
Method:
Mix it all up and Enjoy!
If you want to spike it up, add some tequila to it!
Comments
comments