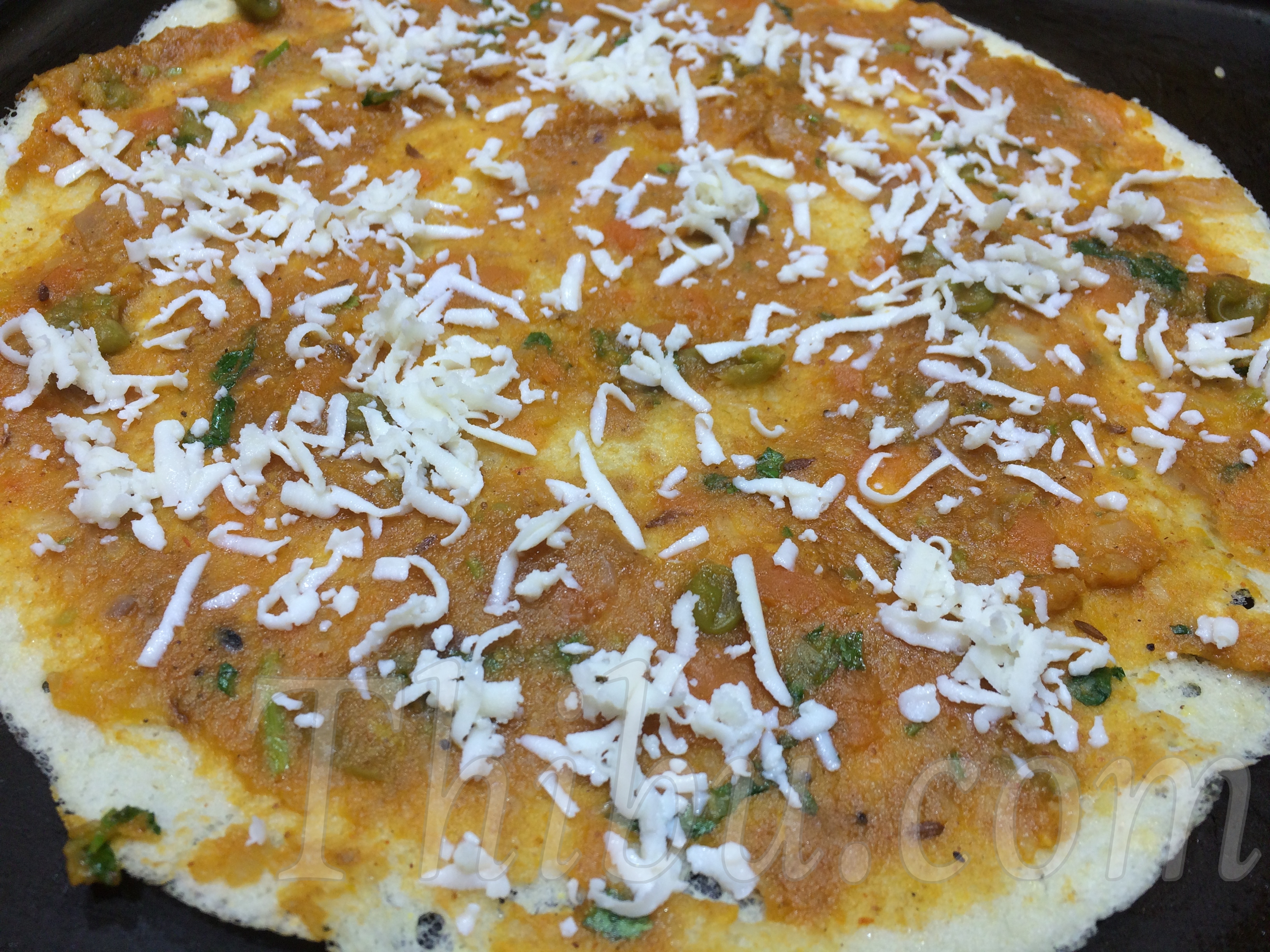 Pav Bhaji Masala Dosa
Instead of regular Potato Masala inside the Dosa, I thought I'd make some Pav Bhaji Masala and stuff that in the Dosa. Kids loved it and so did we!! And with so many different veggies, its more nutritious!
I made a couple of variations, one with Bhaji and Paneer and the other with Bhaji and Mint Chutney.
Spread the Dosa batter on the pan and cook on both sides. Spread the Bhaji. Sprinkle Shredded Paneer or Mint Chutney or both 🙂 Enjoy!!
Comments
comments