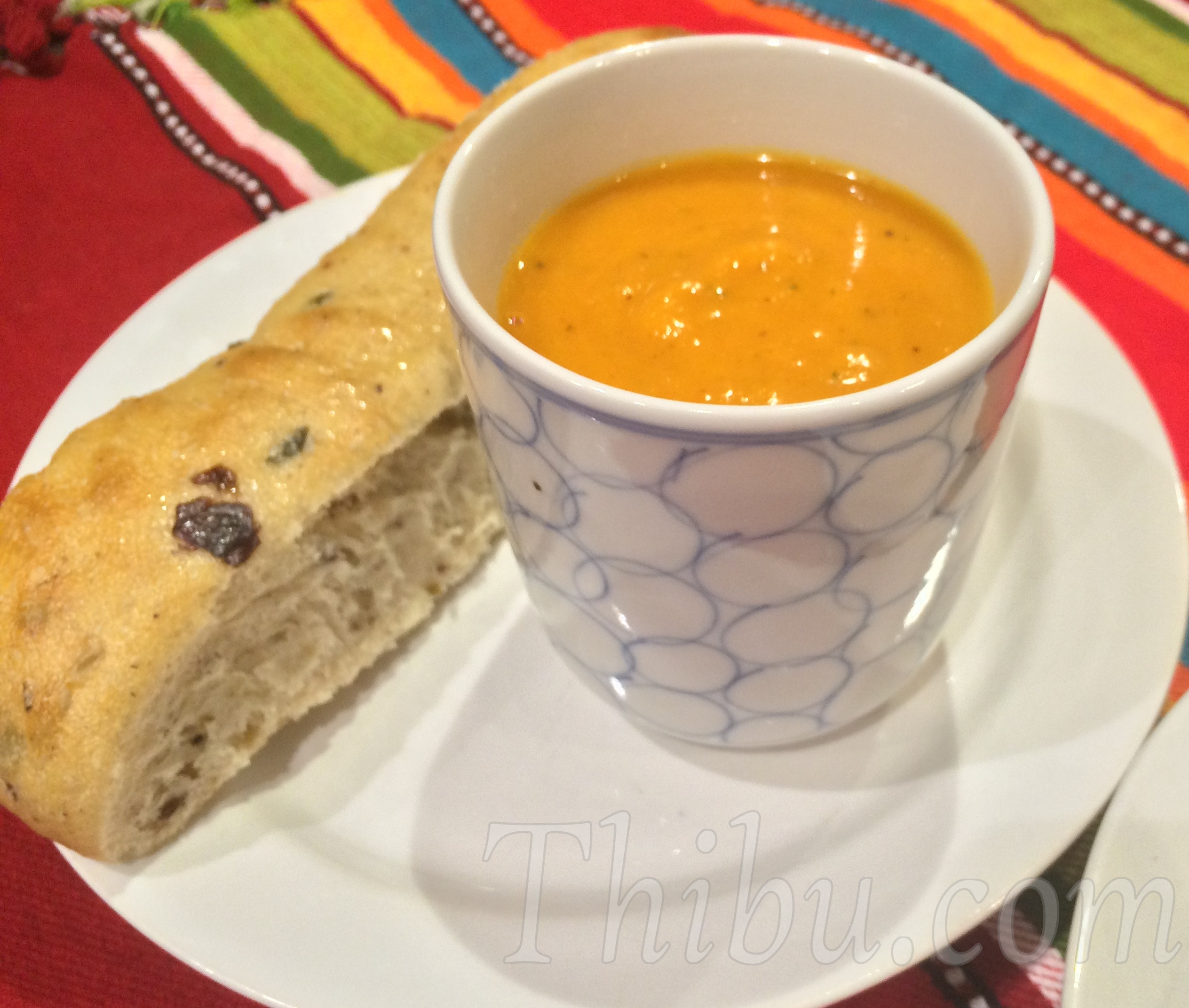 Pumpkin Carrot & Tomato Soup
Soup and bread for a winter meal. Easy, nutritious one pot dish. What else can I say 🙂
What you'll need:
Pumpkin – 2 cups cubed
Baby Carrots – 2 cups
Tomato – 2 medium (or 2 tbsp tomato paste)
Garlic – 4 cloves
Ginger – 1 1/2 to 2 inches
Curry Leaves – as much as you want! I used 4 stalks
Turmeric Powder – 1 tsp
Rasam Powder – 2 tsp
Coconut Milk – 1/2 can
Salt to taste
Method:
1. In a large pot, take about 1 to 2 cups of water. Add the cubed Pumpkin, Carrots, Garlic, Ginger, Curry Leaves and cook on medium low until the vegetables are cooked.
2. Add Tomato Paste or chopped fresh tomatoes.
3. Add the Turmeric Powder, Salt and Rasam Powder. Let cook for another 5-7 mins.
4. When cooled a little, add to a blender, add coconut milk and puree the soup. Be careful and cover the top of the blender with a clean kitchen towel to avoid any splattering.
Serve with Olive bread sticks or any bread of your choice. Enjoy!
And I used the leftovers as pasta sauce with some bow pasta, topped with cheese. Kids ate it up without feeling that they were eating the same thing again 🙂
Comments
comments