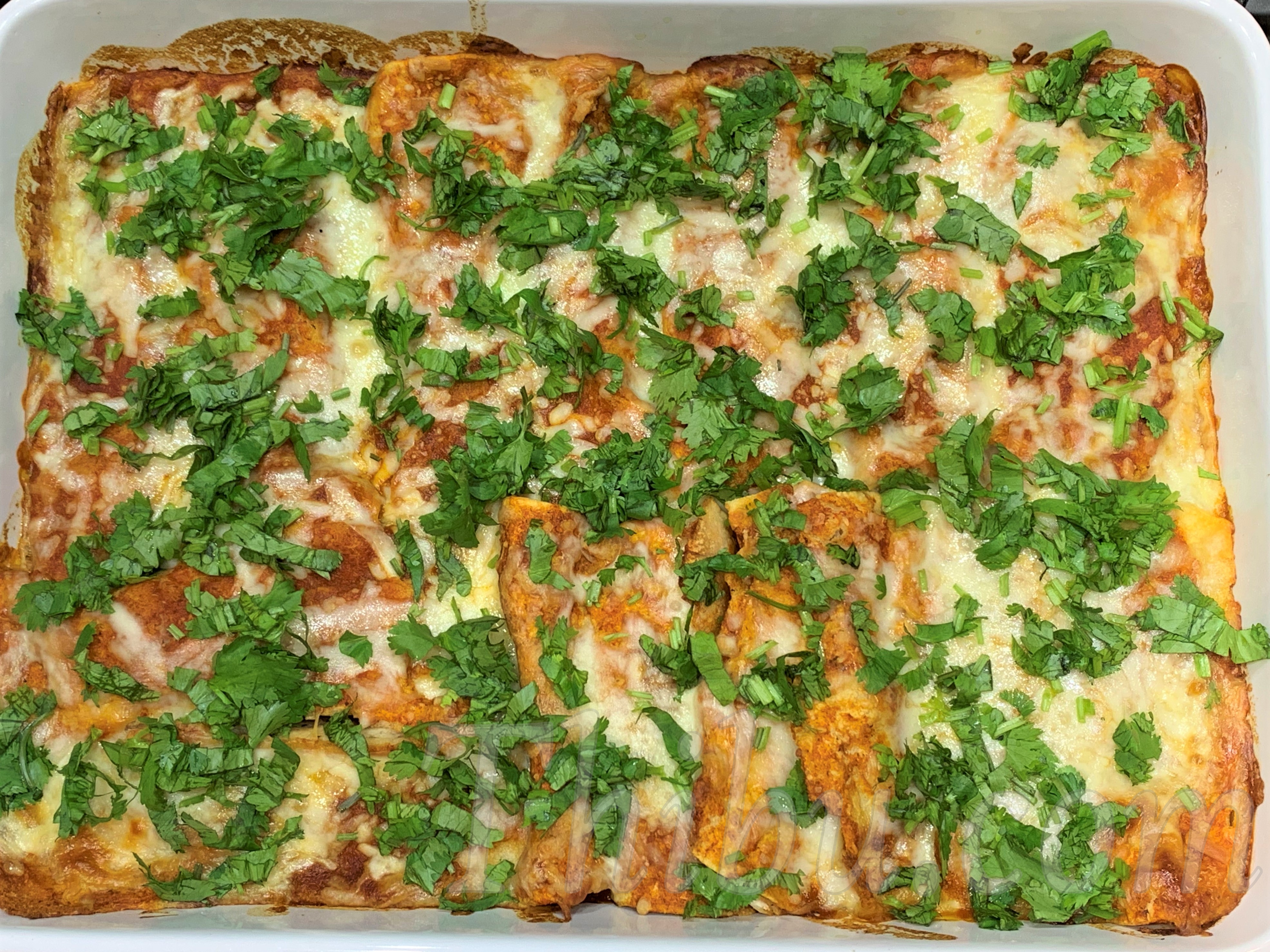 Vegetable Bean and Cheese Enchiladas
This was an easy version, I usually stuff it with Tofu Sofritas and other vegetables. The casserole can be made the day ahead and refrigerated, and baked later. I've not tried freezing.
You can totally take the cheese out to make this vegan. I've done that many times before and it still tastes great!
What you'll need:
Firm Tofu, roughly chopped or mashed – 1 box
Chopped Tomatoes – 1 can
Mushrooms, finely chopped – 1 cup
Refried Beans – 1 can
Shredded Cheese – 1 cup
Cumin Powder – 2 tsps
Adobo Sauce (from can) – 1 to 2 tsps
Salt to taste
Corn Tortillas – 25 to 30
Enchilada Sauce (Las Palmas) – 2 large cans
More Shredded Cheese for topping
Cilantro, finely chopped, for topping
Note: This quantity makes 2 trays of enchiladas. You can half the quantity for 1 tray.
Note: You can also use vegetables such as Spinach, Onion, Bell Peppers, etc.
Method:
In a large mixing bowl, mix the Tofu, Tomatoes, Mushrooms, Refried Beans, Shredded Cheese, Cumin Powder, Adobo Sauce, and Salt.
In a large baking tray, pour about 1 cup of the sauce to cover the bottom.
Place about 2 to 3 tbsps of stuffing in the middle of the tortilla, roll both sides and place in the baking tray seam side down.
Continue to the place the stuffed tortilla one next to the other to cover the entire tray.
 Pour the remaining enchilada sauce all over the tortillas to cover entirely.
Sprinkle the shredded cheese over it.
Bake in a 400 deg F over for 30 minutes.
Sprinkle the Cilantro over it. Enjoy!
Comments
comments