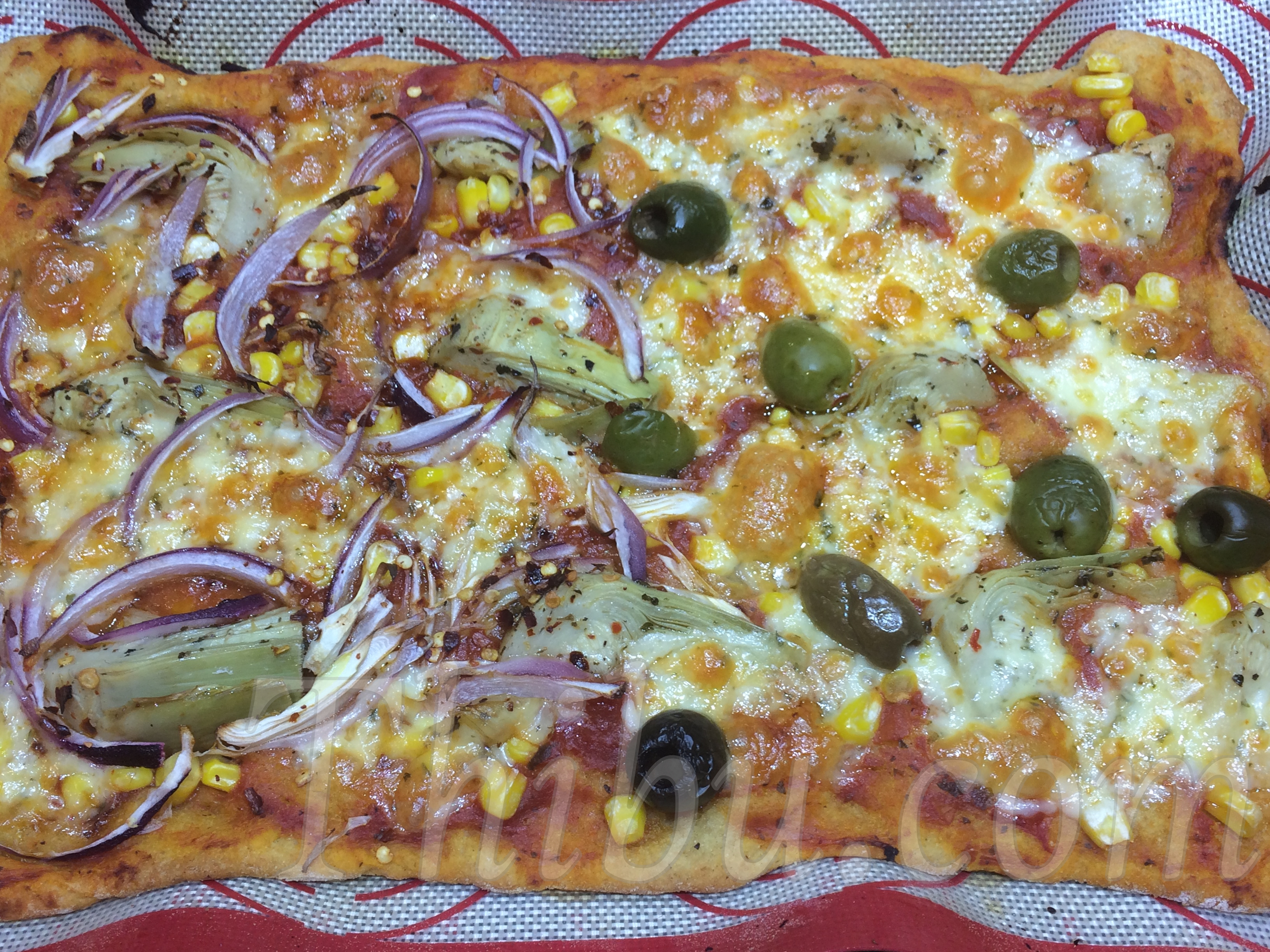 Whole Wheat Pizza – More Options for Pizza Nights!
Making Pizza for dinner on a week night has become so easy. I make the Whole Wheat Pizza dough enough to make 2 pizzas on Sunday evening. And Monday nights just roll and bake the pizza with our pick of toppings.
For the first one, Fresh Oregano from the yard, some finely chopped Garlic and Chili Flakes sprinkled over Whole Wheat Pizza dough that was rolled and brushed with Olive Oil.
And for toppings – Corn, Sundried Tomatoes, Olives, Red Onion and Cashew nuts! And fresh Mozzarella Cheese!
Simple ingredients but full of flavor! We loved this Pizza!
For our second Pizza, I rolled the dough into a rectangle. And btw, baking the pizza on these Silicone mats is perfect!! No greasing required.
We used red sauce and topped with Corn, Olives, Red Onion on one half, Artichoke Hearts and some Herb Cheese. Yum!
Comments
comments