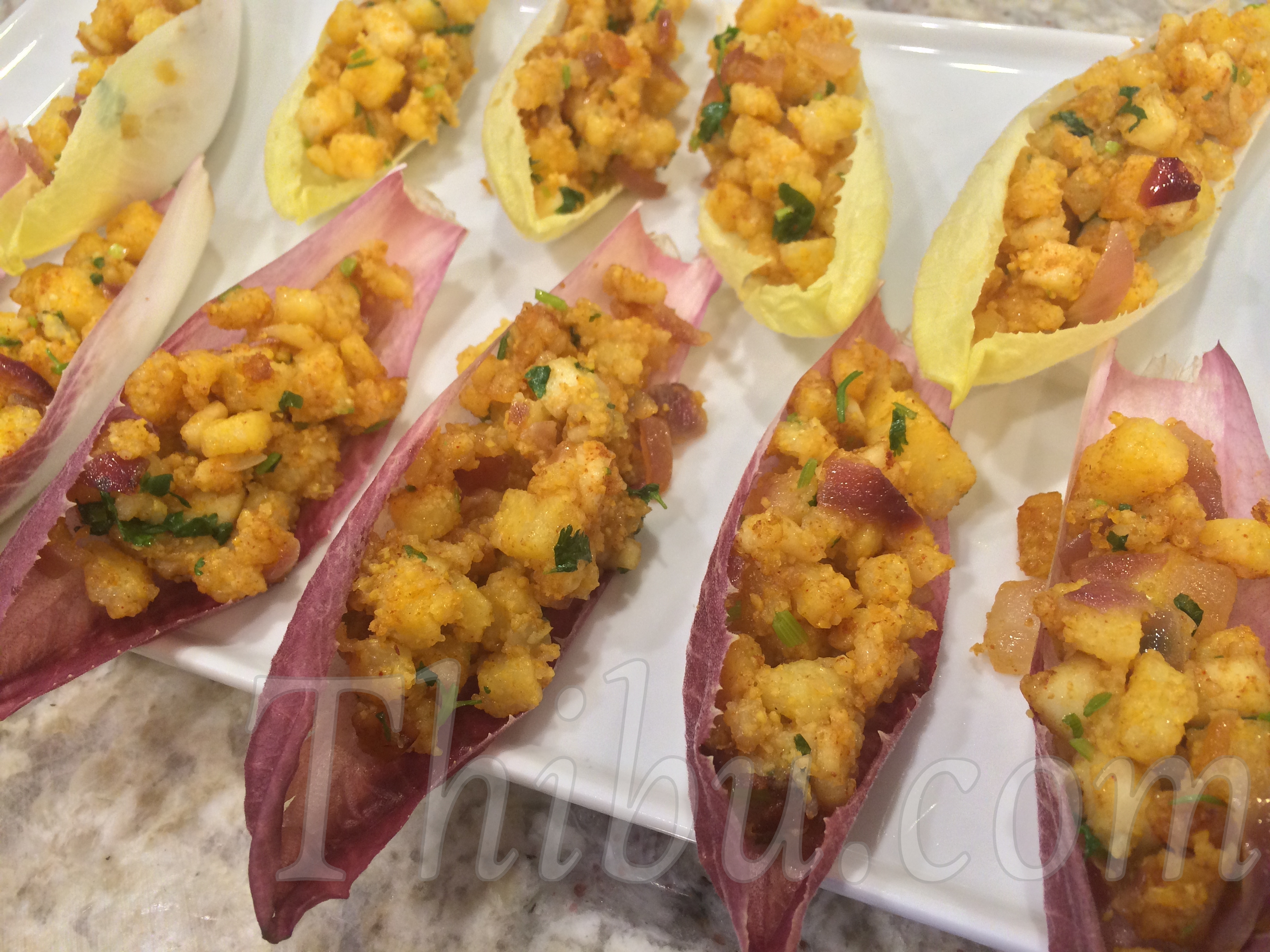 Endives stuffed with Paneer-Polenta Masala
I had endives, polenta and some left over paneer in my fridge. Made this as a starter dish to munch on while I made the multi bean dosa. Kid friendly stuffing. Endives may be a bit of an acquired taste because of its slight bitterness. Could substitute with crispy lettuce.
What you'll need:
Red Onion finely chopped – 1/2
Polenta roll from Trader Joe's cut into tiny cubes – 18oz
Paneer cut into tiny cubes – 7oz (half of a 14oz slab)
Coriander Powder – 1 tbsp
Cumin Powder – 1 tbsp
Paprika – 1 tbsp
Salt to taste
Cilantro chopped – a small bunch
Oil – 2 tbsp
Method:
1. In a wide pan, heat some oil and saute the onion until translucent.
2. Add the paneer cubes and saute another 2-3 minutes.
3. Add the polenta cubes and saute another 4-5 minutes.
4. Add the Coriander powder, Cumin powder, Paprika and Salt. Mix.
5. Add the Cilantro leaves and mix.
6. Separate the Endive leaves and stuff with the paneer polenta masala. Enjoy! Optionally, top with some chili sauce or any of your favorite spicy sauce.
Comments
comments