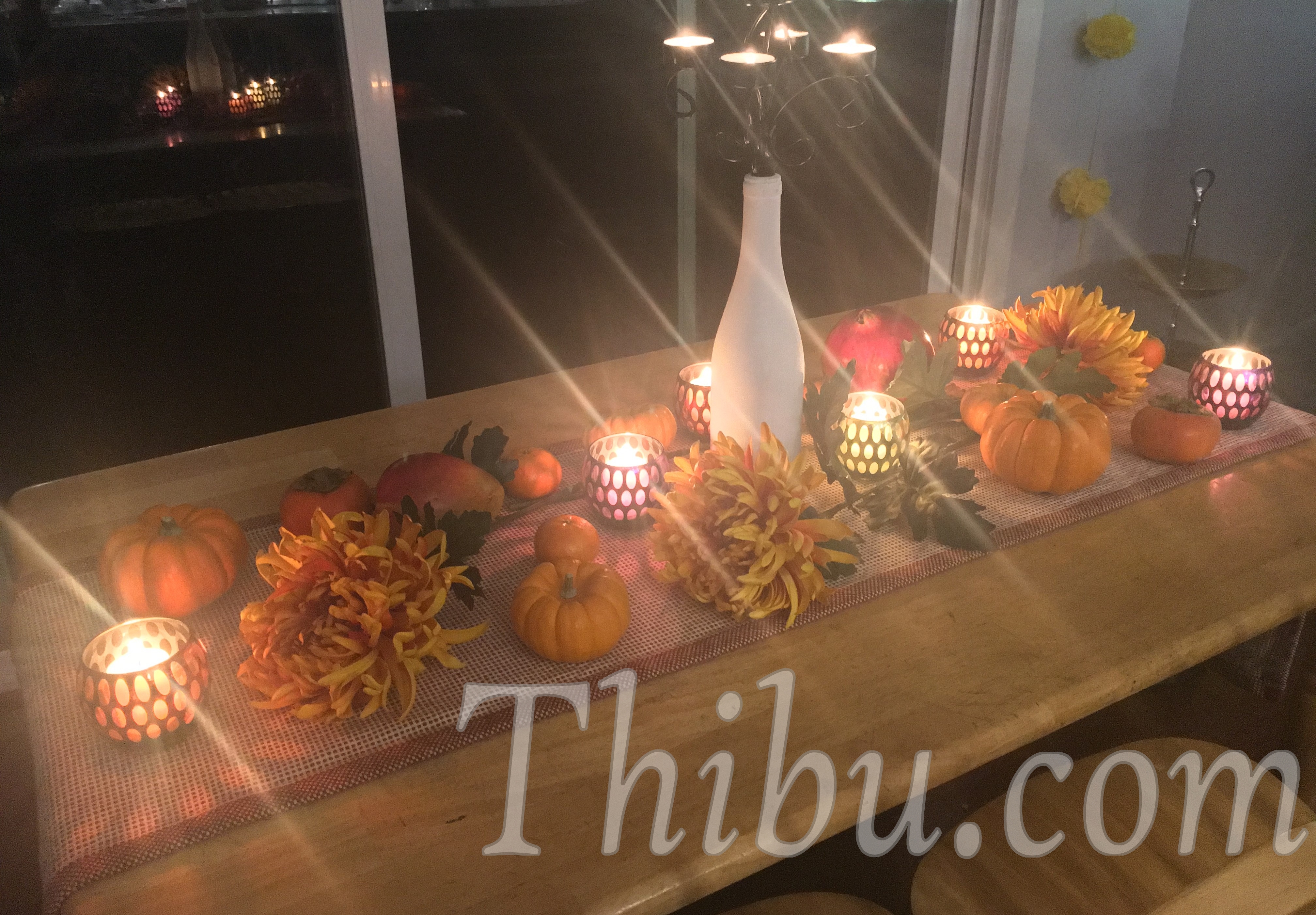 Fall Table Decor – 1
Fall season is here.. its getting chilly… and with the time change, its getting darker earlier.. the tree leaves are changing colors to yellows and oranges and reds and browns.. there is a blanket of leaves under the trees.. sweaters and jackets and boots are coming out.. soups and breads are being made.. it feels overall cozy!!
Inspired by that, when I came home today I wanted to put some fall decor on our kitchen table. And here it is some simple ideas you can get inspired by..